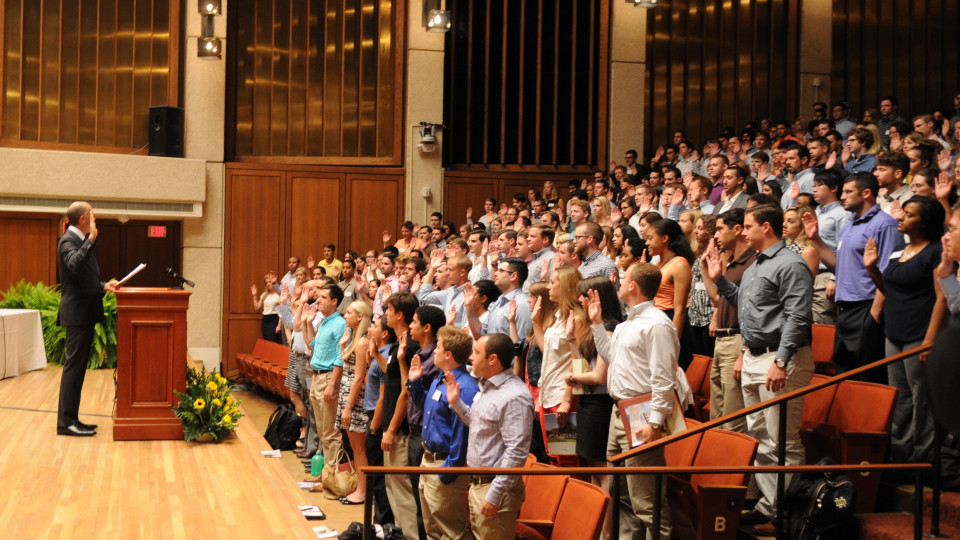 Orientation
Welcome to Texas Law! Due to the public health situation, we are currently planning a hybrid orientation, with a mix of online content for you to complete at your own pace and some live programming. As with classes, you may choose to attend the live programming in person or remotely via Zoom.
We will launch the online portion of orientation via Canvas, our learning management system, on Monday, August 10. Live orientation will take place beginning Wednesday, August 19. You can find your section's schedule here:
For more information about Fall 2020, please visit our Frequently Asked Questions page.
If you have any questions, please contact Assistant Dean for Student Affairs Elizabeth Bangs and the Student Affairs Office team at studentaffairs@law.utexas.edu. We are looking forward to seeing you at Orientation.
Last updated August 3, 2020.