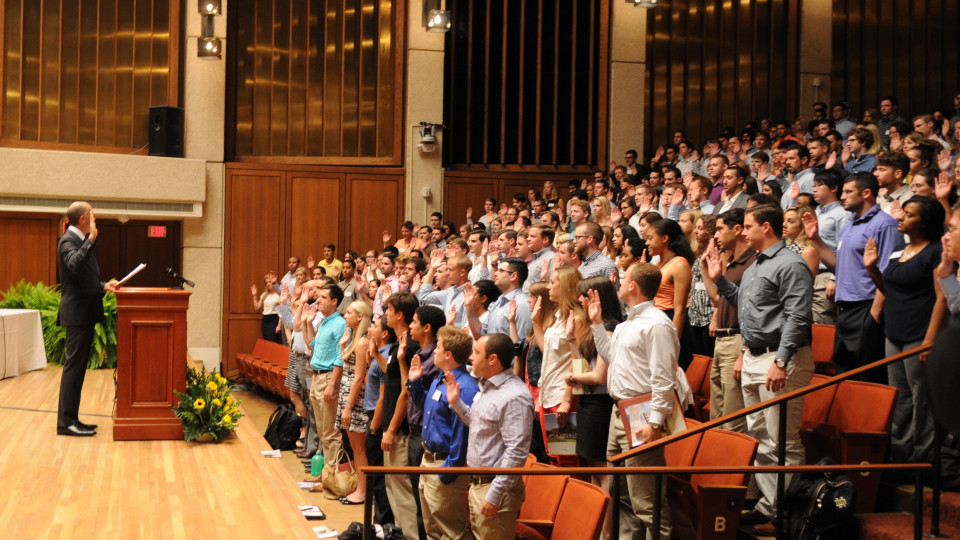 Orientation
Welcome to Texas Law! Orientation is tentatively scheduled for Wednesday, August 21, 2019 – Friday, August 23, 2019, and Monday, August 26, 2019 with classes beginning Wednesday, August 28. Student organizations will hold optional activities throughout Orientation and the rest of August.
An overview of what you can expect at Orientation is available here. A more detailed schedule will be provided in early August on our Texas Law app.
If you have any questions, please contact Assistant Dean for Student Affairs Elizabeth Bangs and the Student Affairs Office team at studentaffairs@law.utexas.edu. We are looking forward to seeing you at Orientation.