Financial Aid
Maria Rivera
Assistant Dean for Admissions and Financial Aid
Dear Admitted Students:
We proudly say that Texas Law is the best place anywhere to be a law student, as well as the best investment in legal education.  We want you to join our vibrant learning community.  At Texas Law, we value our relationships with our students and future alumni.  We think the resources we invest in ensuring you have a superior legal experience sets us apart from other law schools.  One-of-a-kind programs such as our Texas Law Society Program and the Texas Law Mentoring Program are examples of the high value we place on students building relationships with one another and with alumni.
In that spirit, I am proud to launch the Texas Law Longhorn Admitted Student Special Outreach Program (LASSO).  Through LASSO each Regular Admission admitted student will be paired with an Admissions Office staff member (a LASSO Liaison) to receive individualized assistance in the transition process from admitted student to matriculated student.  Below you will find some general information about each of our wonderful LASSO Liaisons: Sam Riley, Mario Villa, Dave Farnum, Michael Morales, and Jennifer Kryska.  Each LASSO Liaison is also paired with one of our Student Ambassadors, so that every admitted student has the opportunity to be matched with a current Texas Law student.
We hope the LASSO program will give you a taste of the kind of community we are at Texas Law.  Most importantly, we hope that the LASSO program will help you embark on this next exciting chapter in your life.
We look forward to having you with us in Austin next fall!
Hook 'em,
Maria
Maria is an attorney with ten years of legal practice. Prior to joining Texas Law in 2015, she served as the Managing Attorney for the Transactional Law Section of the Texas Office of the Attorney General's Child Support Division. The state's Attorney General named her as an Assistant Attorney General of the Year in 2015 for her work helping Texas families.  Maria previously served as Director of the Career Services Office at the University of Connecticut School of Law and as Associate Director for Admissions at Yale Law School. 
Maria received a BA, summa cum laude, from Texas A&M University and a JD from Harvard Law School. She has extensive board service for several non-profits, including serving as president of the Connecticut Hispanic Bar Association and as an officer in the Hispanic Bar Association of Austin Foundation.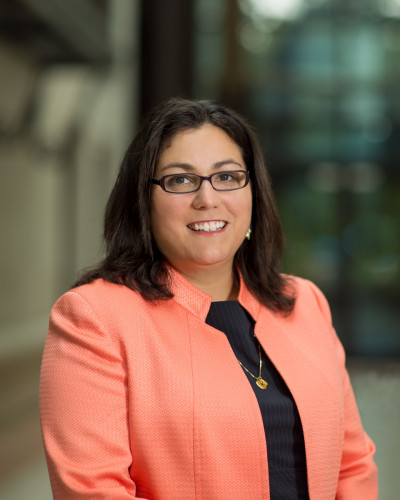 Send Email
Phone: 512-232-1200
Mario Villa
Director of Student Recruitment and Financial Aid
Mario Villa is a graduate of The University of Texas at Austin where he earned his Bachelor's degree in Sociology and his Master's degree in Higher Education Administration. He is a current doctoral student in Educational Leadership and Policy at UT Austin.  Before joining Texas Law in 2013, Mr. Villa advanced undergraduate recruitment efforts as the Director of the UT Austin-East Texas Admissions Center in Longview, Texas.  Outside of Texas Law, Mr. Villa is very active with his CrossFit/Olympic lifting community, the UT Austin Hispanic Faculty Staff Association, the UT Austin Pride and Equity Faculty Staff Association, and the Texas Exes. He volunteers as a member of Phi Delta Theta as a regional officer.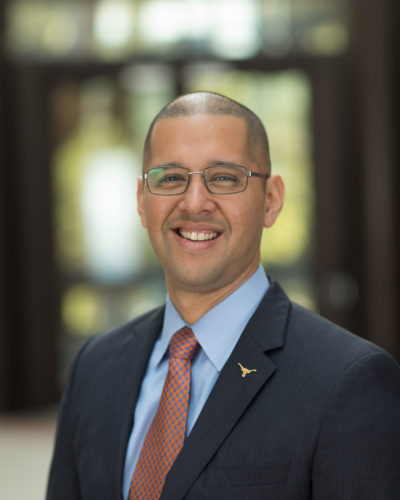 Send Email