What You Should Know About Texas Law

Choosing the right law school is a major decision. It's hard to know what factors matter most, let alone how to find the relevant data for you.  But there are things we can do to help. Below is what you really ought to know about us.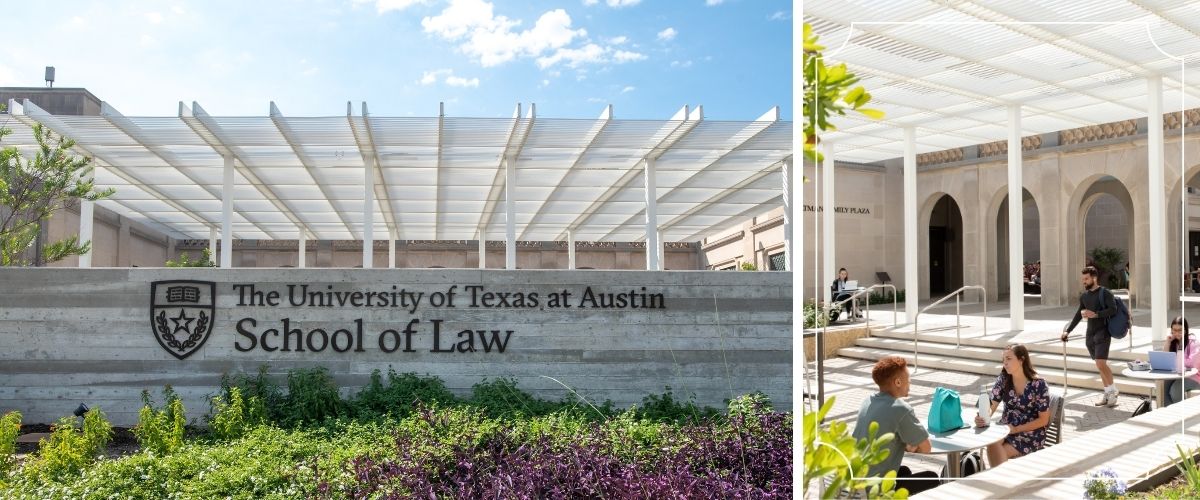 Our Students
The first thing to know is this: At Texas Law, your classmates are amazing.
Choosing where to attend school is choosing whom to attend school with. Texas Law students are brilliant, engaging, and creative. They come from all over the country and around the globe, not to mention from all parts of Texas. They arrive with diverse perspectives, broad interests, and boundless energy.
Ours is a community that values inclusion and respects independence. We prize debate without rancor and difference without division. At Texas Law, we insist on a culture that's supportive and generous, and we esteem the ability to engage in a test of ideas.
Who are we, exactly? For starters, you may wish to consult the American Bar Association Standard 509 reports, which contain important information you'll want to have about our enrollment, resources, tuition, and financial support, and much more.

Quick Facts about the Class of 2025

Quick Facts about the Whole Student Body
World-Class Careers Without World-Class Cost
We combine world-class employment outcomes with unmatched affordability.
This is the heart of our claim to be the nation's premier public flagship law school. We have the lowest tuition, resident ($36,429) or nonresident ($54,096), of any top law school, and 92% of our students receive scholarships and grants, with many receiving half to full tuition.


Extraordinary Opportunities
You're coming to law school to launch a career. Law school is an amazing experience, but the practical aim is a great job that lets you make a difference in the world.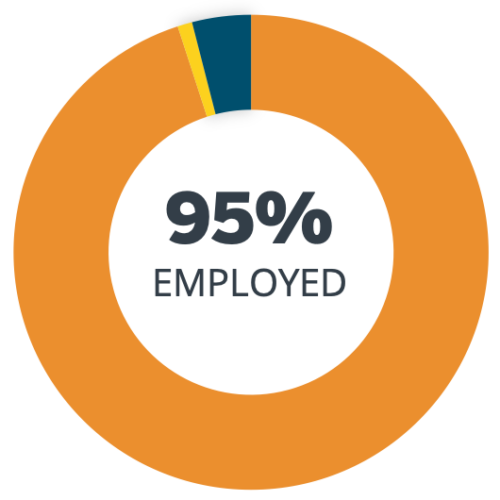 In 2018-22, Texas Law grads went to
144 cities | 42 states and D.C. | 6 countries

Employment for the Class of 2022
Texas Law's career development programs support whatever you want to do, organized around three primary career outcomes: private practice, public service, and judicial clerkships. You may wish to consult these reports on our bar passage and employment outcomes:
Private Sector Success
Many students come to law school hoping to work in private practice. That includes "Big Law," small- and medium-sized firms, working as an in-house counsel for a business, and working in finance. You can review salary statistics for our graduates, but here is a quick overview of law firm salary outcomes for our recent graduating classes:
Law Firm Salaries

| Salary Statistic | Class of 2022 | Class of 2021 | Class of 2020 |
| --- | --- | --- | --- |
| 75th Percentile | $215,000 | $215,000 | $190,000 |
| Median | $215,000 | $205,000 | $190,000 |
| 25th Percentile | $205,000 | $166,250 | $180,000 |
| Mean | $199,124 | $181,278 | $169,174 |
Who is doing this hiring, and where are they located? These lists—of firms hiring Texas Law graduates, and of locations our graduates go—are illuminating.
Public Service Excellence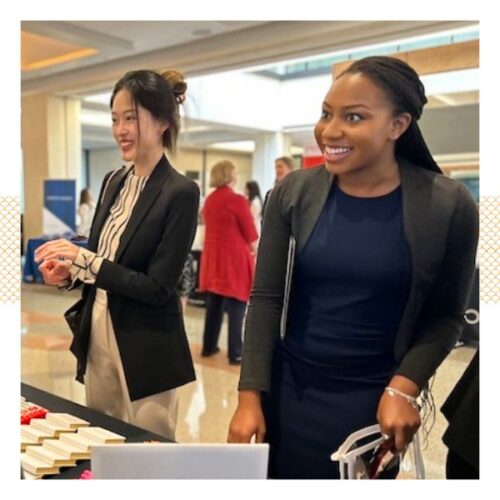 Another major career path is the public sector, including positions with government agencies, nonprofit organizations, and legislative offices. We have a vibrant community of students and faculty interested in serving the public. Most students provide legal help to the community and build valuable professional skills by participating in our large Clinical Program and the Mithoff Pro Bono Program.
Texas Law supports public service-oriented students through Career Services Office career counselors, the William Wayne Justice Center for Public Interest Law, and the Bernard and Audre Rapoport Center for Human Rights and Justice. Numerous student organizations are also actively engaged in sponsoring presentations and networking opportunities focused on public service.
Texas Law is proud of being a public school and we are committed to providing generous financial support for public service.
Summer Fellowships
In 2022, Texas Law provided $875,000 in stipends to 166 students, both school records.

This year we raised our guaranteed summer funding for public service to $8,000 for most students. This funding will help students gain valuable professional skills and career connections.

Post-Graduate Fellowships
The gateway to many thriving public interest careers are post-graduate fellowships. Texas Law has just raised our fellowship stipends to $60,000 and added three new fellowships.

Loan Repayment Assistance Program
The Texas Law LRAP provides assistance through forgivable loans to our graduates with an income up to $80,000 for full-time work with public service employers.
Judicial Clerkships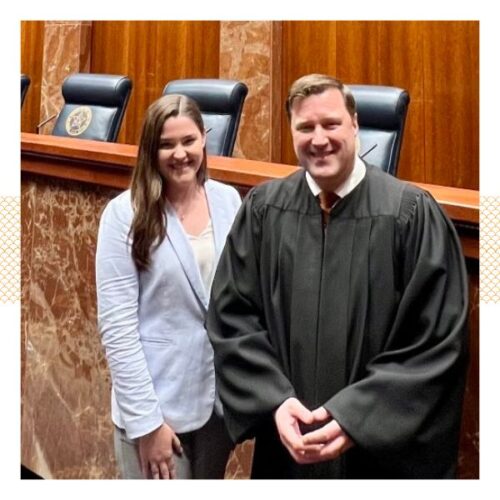 One of our great strengths is sending students into prestigious judicial clerkships, in which you spends a year or more as one of the key counselors to a sitting judge, directly participating in the judge's work. Clerkships are famously beneficial for the unique experience they provide and for their career-enhancing effects. As a result, they are among the most sought-after jobs for new graduates.
We have 54 alumni in judicial clerkships during the 2022 term, and the five-year average (from 2018-22) of students going into clerkships is an impressive 14%, of whom 83% were in federal clerkships.
One reason for this success is the large network of Texas Law alumni in the judiciary. There are 49 Texas Law alumni in federal judgeships, plus many more in courts throughout the country.
Another reason is our exceptional Director of Clerkship Programs, who works with students beginning in the first year to meet with judges, learn the intricacies of the clerkship application process, and master the precise schedule of the clerkship hiring calendar.
The graphic below give you a sense of the variety of clerkships there can be.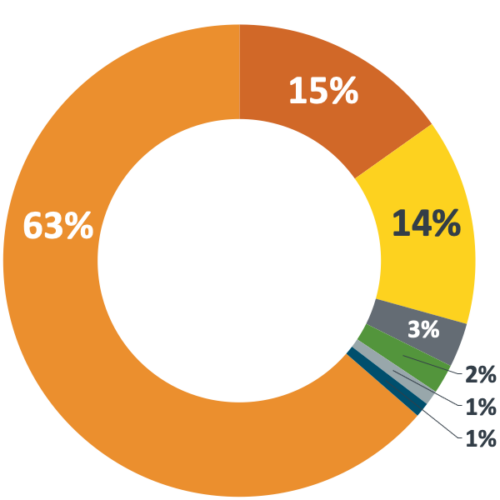 Professional Development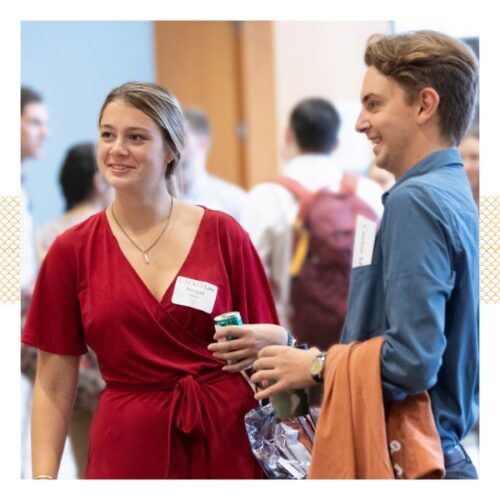 At Texas Law, we are ready to help.
We have dedicated people and extensive programming to support your career ambitions. It starts with our Career Services Office, and also includes dedicated programs for Mentoring, Academic Planning, Public Service Law, and Judicial Clerkships.
Many students begin law school unsure of their path. If that's you, you really want to be at a school that robustly supports careers across the spectrum of possibilities. Our Career Services Office is a team of 15 people dedicated to helping you understand your opportunities, identify your goals, and create a path to a job. That includes our nine experienced career counselors, all of them lawyers (several of them Texas Law alumni) and each with extensive practice experience in a specific field:
Big Law
Small- to mid-size firms
Corporate and in-house roles
Government service
Judicial clerkships
Public interest and public defense
Academia
JD-advantaged careers

Mentoring


Our Academics and Programs
Texas Law offers a matchless education. Our faculty are brilliant and influential scholars, as well as award-winning teachers dedicated to your learning.

Quick Facts about Instructors and Courses
Over 100 full-time faculty and 200 part-time faculty
More than 40 clinical faculty members
40% of our tenured faculty have been elected to the American Law Institute
Nearly 300 different upper-level courses are offered every year
We host 9 dual-degree programs
Partnerships with 30 foreign universities for study-abroad opportunities
12 credits may be taken in other University departments, and numerous courses are cross-listed at the law school
Students also have the chance to take classes taught by a deep roster of experienced faculty members, including federal judges, partners of top law firms, and leaders of nonprofits.

Get Experience During School
We offer 17
Clinics
, on issues including community development and entrepreneurship, capital punishment, civil rights, immigration, criminal defense, children's rights, and law and religion, among others. You'll learn from experienced faculty while working on real cases, with real clients, for real stakes. The program also offers 7
Internships
, including opportunities to work in government and nonprofit offices, the judiciary, and federal public defense and prosecution offices.
Clinic Successes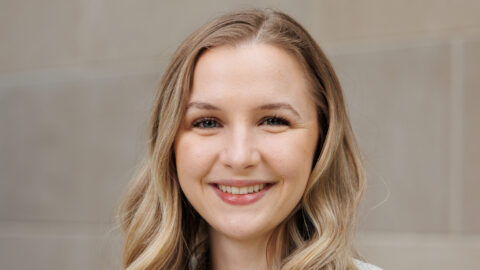 Emily Ogden '23 takes on the tricky challenge of a lifetime protective order.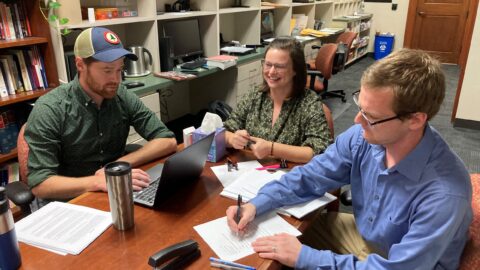 Texas Law students work to secure asylum claims for Afghan refugees in response to urgent needs.
Texas Law students score 8-1 U.S. Supreme Court victory in complex religion liberty rights case.

Pro Bono and Advocacy Programs
Experiential opportunities are available at Texas Law from Day One through the
Mithoff Pro Bono Program
. It's the largest program of its kind in the country, with four attorneys. Last year's graduating class logged 20,119 hours of service, with 83% participating in pro bono during law school, in projects ranging from DACA renewals, gender affirmation, support for veterans, disability rights, and services for small businesses.
In the 2021-22 academic year,
455
students participated in pro bono, filling
946
spots for
72
projects.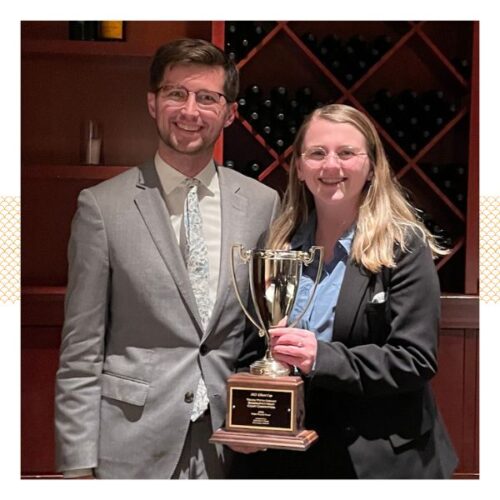 Texas Law students love the Advocacy Program.
Beyond our extensive advocacy curriculum—200 students enrolled in one or more of our advocacy courses—more than 70 students have been part of 16 competition teams this year. We have enjoyed a typical year of success, with six national wins and ten top prizes for individual accomplishments. The program builds skills, confidence, and professional training—and it's just plain fun.


So Much More Than Just Classes
Learning isn't limited to the classroom. Just as important are the opportunities to participate in meaningful activities with your classmates and the community. In addition to countless informal opportunities for gathering, Texas Law offers three big ways to make connections.

The Society Program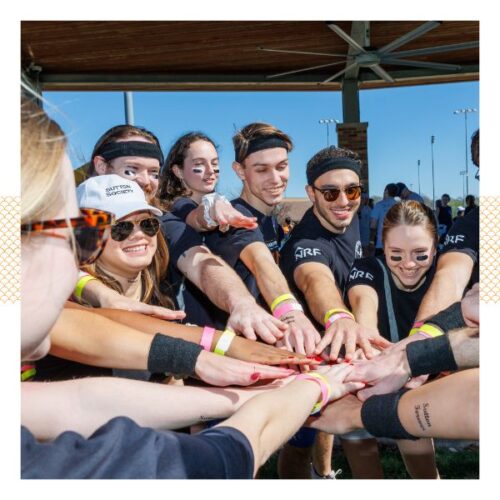 The Society Program has set a national standard for innovations in community building, peer mentorship, and academic support. Year after year, Texas Law students describe it as a highlight of their law school experience. 
All first-year students are assigned to one of our eight societies. Each society has student and faculty advisors who plan service, social, and professional activities for their group to help integrate student into the law school community.

Student Organizations and Law Journals
A fantastic way to get involved, connect with others who share your interests, and jump into leadership opportunities is to join a
student organization
or
a student journal
. Virtually all students participate in one or both. And if you don't find just what you're looking for? Create something new!
We can help
.
35
Organizations
13
nationally recognized law journals


Austin: The Name Says It All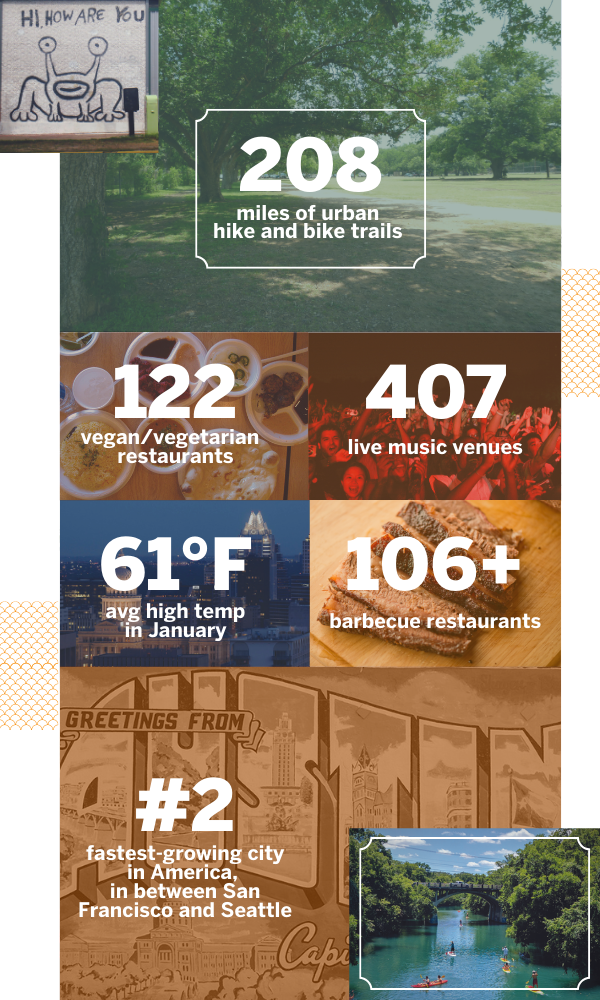 All this activity—learning, growth, engagement, and fun—takes place in one of the world's truly great cities: Austin, Texas.
It's a city bursting with an entrepreneurial spirit and a passion for new discoveries. It has an internationally renowned music, film, and art scene, along with a thriving economy that leads the way in technology, engineering, and health care. Austin boasts national rankings for legendary barbecue and vegan cuisine, and a deep appreciation for all kinds of people and all kinds of dreams. Add in glittering Lady Bird Lake in the center of the city, big blue skies, lush green hills, and gleaming Texas sunshine, and you've got an unbeatable place to call home.
Bottom line: Austin ranks high on the opportunity scale, cited by Forbes as the top city for job growth and by Slate as No. 1 for "driving the future."

Join Us