2019 August OCI at Texas Memorial Stadium
August OCI (August 6-9, 2019) will be held in the viewing suites on the 9th floor of the Darrell K. Royal-Texas Memorial Stadium, one block south of the law school.
Each interview suite will have counter space for promotional items, a closet to store luggage, and a private restroom. There will also be a small table with chairs outside of each suite.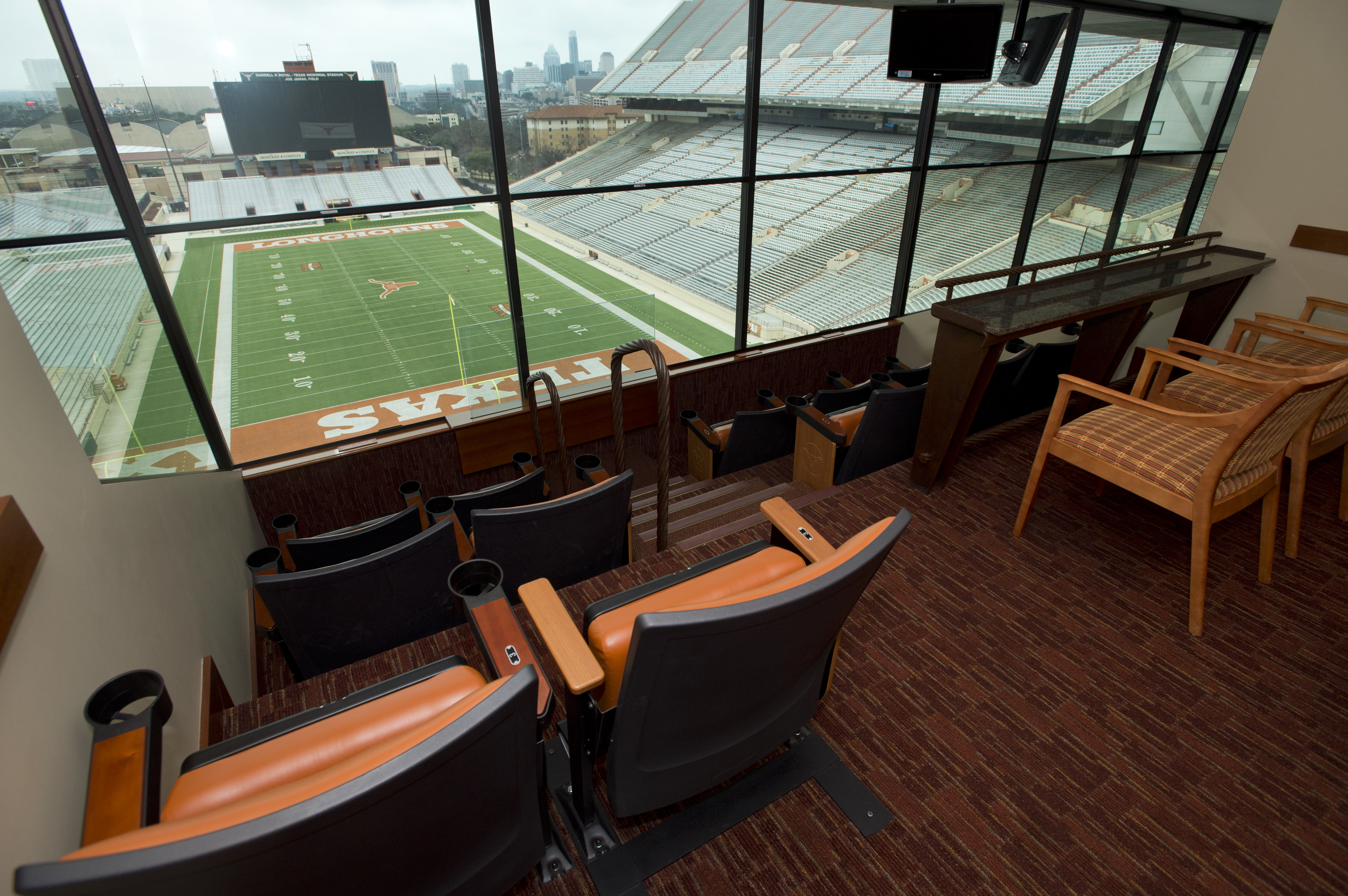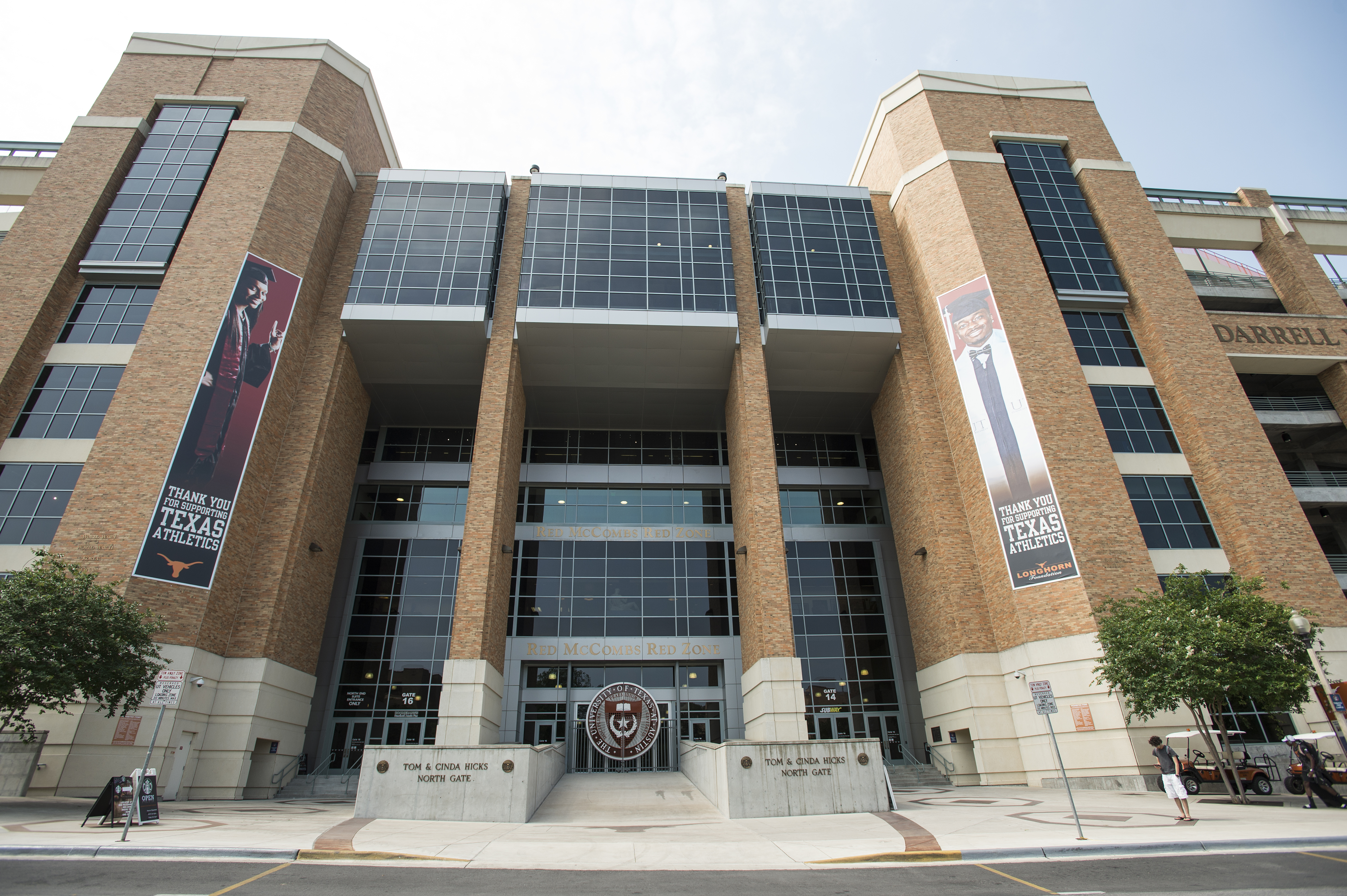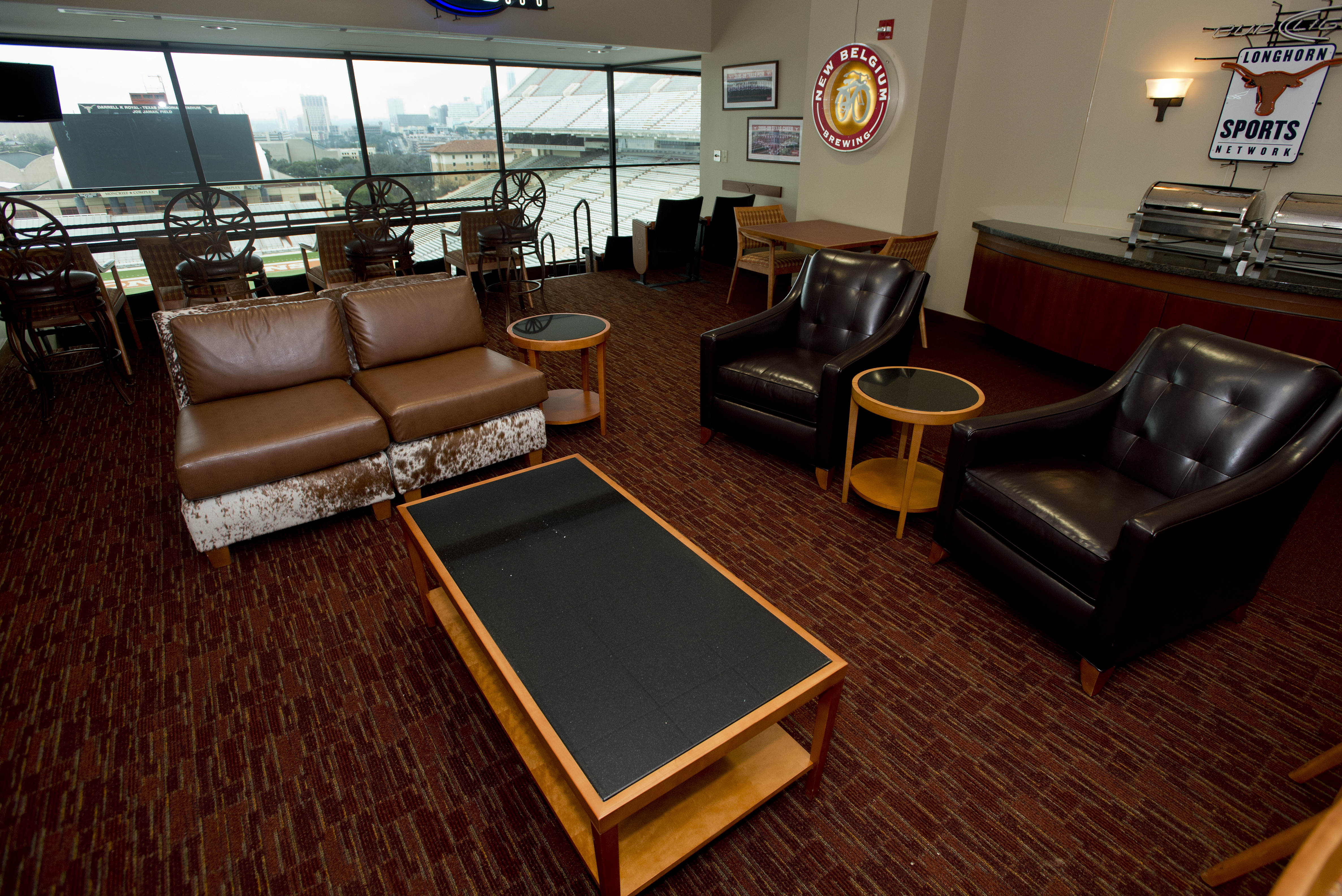 Lunch Options
The University of Texas Club (UT Club), the exclusive caterer for the Stadium, will handle all lunch and catering orders directly instead of the Career Services Office. Buffet lunch orders and catering of food and drink for your interview or hospitality suite must be made through the UT Club. Contact Tracy Hicks, Private Events Director, at 512-477-8439 or tracy.hicks@clubcorp.com.
If you prefer to have lunch offsite, there are several options nearby on campus (see map):
Texas Coffee Traders Cart across the street at the Art Building on the corner – (closes at 2 p.m. Mon-Thurs, at 1:00 p.m. Fri)
Texas EXpresso at the Etter-Harbin Alumni Center on San Jacinto Blvd. (Monday-Thursday closes at 2 p.m., Friday at 4 p.m. ) | menu
Cypress Bend Café on 21st Street | menu
Preparing for Your Interview Day
To abide by the rules of the Texas Memorial Stadium, please note the following:
Employers may bring promotional items including candies and small treats. However, no outside food or drink may be brought in or delivered.
Command Brand strips must be used to display signage. Tape is not allowed. Please plan accordingly.
The 9th floor will be closed each day at 6 p.m.; in order to avoid incurring additional fees, we ask that you please vacate your suites no later than 5:30 p.m. so we may set up for the next day.
Check-In and Parking
You can only enter through Gate 16 of the North End Zone (NEZ), located on 23rd Street (see Stadium diagram). There will be construction out front, yet the gate will be open. Upon entering through the doors, take an immediate left through another set of doors, where you will see the gold elevators you may take to the 9th floor.
Parking (see map) is available across the street from the east side of the stadium in the Manor Garage (2017 Robert Dedman Drive) or north of the stadium in the San Jacinto Garage (2401 San Jacinto Blvd. / entry also on Trinity Street).  Parking fees are calculated based on the amount of time you are in the garage. Metered parking is also available along Dean Keeton by the Law School.
Wireless Access
A new complimentary wireless Internet access service – utguest – is now available as a courtesy of The University of Texas at Austin. Simply select "utguest" to connect (no accounts, codes, coupons, or charges are required).
Questions?
Please feel free to contact Sandra Puga, On-Campus Interview Coordinator, at spuga@law.utexas.edu or contact us at cso@law.utexas.edu.