Corporate / In-House Careers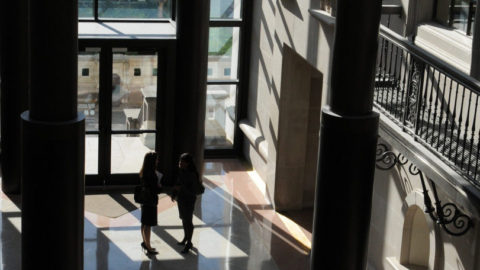 Practicing law as in-house counsel allows you to serve only one client—the corporation. These positions can offer the challenges of private law firm practice without the pressures of meeting the billable hour requirements of law firms. New lawyers with a strong interest in the business side of law are drawn to these positions because of the substance of the work, the work setting, and the potential for acting as both lawyer and businessperson.
Many companies offer internships so you may gain experience working in a  corporate legal department. However, most corporations prefer to hire attorneys with several years of legal experience rather than recent graduates. It is common for a corporation to hire attorneys who have already worked on their matters at a law firm.