Kid Lawyers
Law students at the Children's Rights Clinic are advocating on behalf of our society's most vulnerable.
By Nabeeha Chaudhary
Originally published in the Texas Health Journal
At the heart of the Children's Rights Clinic (CRC) are two complementary missions. One is to serve children whose parents are being investigated for abuse or neglect by Child Protective Services (CPS). The other is to train law students.
In order to achieve these twin goals, the CRC, which is based at The University of Texas at Austin School of Law, places students under one of the clinic's two supervising attorneys: Leslie Strauch, JD, a former assistant district attorney, and Lori Duke, JD, a former private practitioner in family law.
The clinic then receives court appointments from the Travis County District Court, and the students are set to work representing children as their attorney ad litem in these court cases.
"As the person most affected in the entire case, it is very important that the child have a voice in the proceedings," said Taylor Schmitt, a student attorney at the clinic.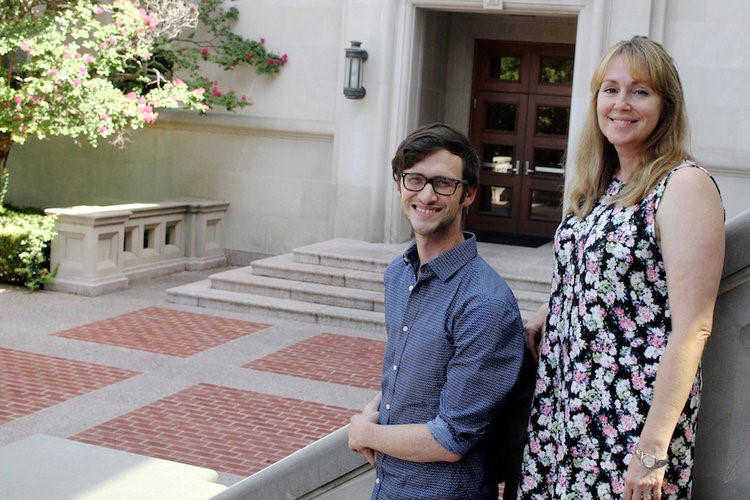 The court appoints the clinic to represent a child after Child Protective Services receives a report of abuse or neglect,* an investigator has determined that sufficient evidence exists to confirm abuse or neglect, and the court has agreed.
The CRC, explained clinic director F. Scott McCown, treats its child clients just like adult clients.
"They tell us what they want," said McCown, a retired state district judge and longtime child advocate. "Do they want to go home? Do they want to go to Grandma? Other people are there to say what's best for the child. But we are arguing for what the child wants."
Children are usually dealing with a combination of issues, from domestic violence to drug abuse to mental health issues in the family. A case may also often involve siblings, creating additional challenges for the CRC team.
"We're navigating representing a child's/children's interest and also having to figure out if we can represent all the children in this sibling group or can we only represent one?" said Strauch. "At times this leads to conflicts within the sibling group itself because each child wants different things."
For the students, said Strauch, the clinic is an education not just in family law, but in the systems that surround the law, and in the political and cultural landscape of Texas. Students may end up traveling around the state to visit their clients, who are placed not just with relatives or in foster homes but in residential treatment centers (RTC's) as well, which are scattered all over the state. They may also advocate for their clients to receive needed medical and mental health care.
In general, said McCown, part of the work is responding to a lack of services.
"We need more mental health, more substance abuse treatment, better and more domestic violence treatment," he said. "And we need better services for kids. More sophisticated behavioral therapy, more types of therapy, and better trauma-informed treatment."
In addition to their work in the field, all CRC students attend a class on family law and practice that McCown teaches. They read cases, learn how to interview children, and discuss the legal, political, and cultural context to their work.
After their experience in the clinic, said Strauch, a number of students go on to practice in this area of law.
"Some of them get to do contested hearings, bench trials, even jury trials. So they already have that experience before they even become licensed," said Strauch. "They're prepared, and they can do a good job for the children and their families that they're representing."
---
*The Texas Child Abuse Hotline, available 24/7, is 1-800-252-5400.  The National Child Abuse Hotline is available 24/7 at (1-800) 422-4453.