Learn more about the Immigration Clinic
The clinic's caseload varies each semester, but we primarily focus on detention and deportation defense and asylum cases. Students participate in the defense of immigrants detained at the various area immigration jails as well.
Students also engage in larger national and international human rights advocacy projects and collaborate with national organizations to reform and improve the rights of immigrants in the United States. For example, the clinic has been involved in efforts to challenge federal immigration enforcement by local authorities and to reveal the human rights impacts of border wall construction in south Texas.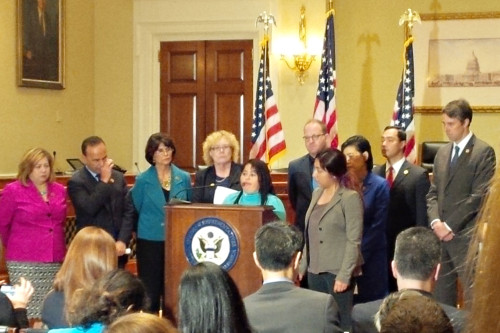 Through client representation, advocacy and classroom instruction, students learn substantive immigration law, develop interviewing and client relationship skills, practice and master a variety of legal advocacy techniques. Students explore different models for effective and collaborative lawyering.
Over the last ten years, the clinic trained more than 150 law students to become effective, passionate and ethical advocates.  The clinic represented almost 250 immigrant clients who were navigating complex immigration proceedings.  Student attorneys in the clinic have represented clients from countries as varied as Senegal, Nepal, Rwanda, Eritrea, Mexico, India, Honduras, Guatemala, El Salvador and Brazil.