Course Information
Course Description: Transnational Worker Rights Clinic
Taught by Bill Beardall
6 credits (pass/fail) — offered Fall, Spring
The Clinic is open to students who have completed their first two semesters
---
The Transnational Worker Rights Clinic's advocacy is based on a community-lawyering model that seeks to accomplish more than just winning individual cases. The Clinic also aims to promote systemic reforms that make the justice system more fair for transnational workers and to empower clients with the knowledge, skills, and collective capacity through which they can advance their own employment rights. In addition, the Clinic seeks to ground each student's casework within the larger context of contemporary transnational and international labor rights advocacy.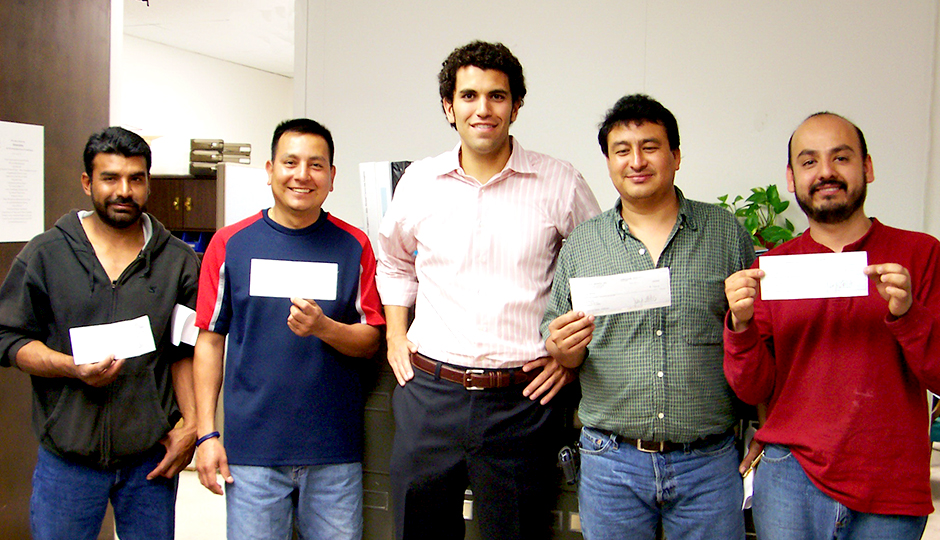 The classroom component of the Clinic meets once a week for two hours. The classes address the challenges of adapting the U.S. and international law and legal practices to our increasingly transnational workforce. Subtopics include U.S. and international immigration and labor policy; wage and contract laws; the tension between immigration laws and labor rights; rights of transnational "guest workers"; civil litigation and legal representation skills; freedom of association and the right to organize; ethical issues; community-based legal strategies and civil participation rights; international labor and human rights standards; and evolving domestic and international mechanisms for enforcing worker rights.
The casework is conducted in cooperation with the Equal Justice Center. The Clinic requires students to work approximately twelve hours per week handling cases, including two scheduled weekly office hours and evening worker meetings and conferences with clients as necessary.
While there are no prerequisites, students will benefit from previous exposure to employment law, immigration law, international law, human rights law, low-wage working people, migrant workers or immigrant communities, or experience with Latin American communities. Most clinic clients are Spanish-speakers from a variety of Latin American countries. Spanish proficiency is preferred but is not required.