40-Hour Basic Mediation Training
January 6, 2020 — January 10, 2020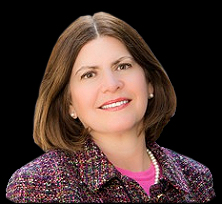 Class is full. Please check back in January for Summer dates.
This intensive five-day program is designed to provide individuals with the knowledge and skills necessary to mediate a variety of everyday disputes. This course emphasizes the importance of practical experience in becoming an effective mediator. During frequent role-plays, each participant will mediate a variety of disputes with expert feedback.
This course is designed to satisfy the 40 classroom hours of training required to mediate court-referred disputes as indicated in the Texas Alternative Dispute Resolution Act § 154.052, Tex. Civ. Prac. & Rem. Code Ann. This course also meets the Texas Mediator Trainers Roundtable's requirements.
What You Will Learn
General principles of the mediation process
Identification and practice of communication skills used by mediators
Introduction to the negotiation process including methods and styles of negotiation
Ethical considerations associated with mediation
Your mediation technique
Testimonials
" This course removes the mystery of mediation. It is 'hands on' and 'how to'."

"Best CLE program I have ever taken... Challenging and rewarding."

" It was a great learning experience to try to put aside coming up with a resolution and allow the parties to do it themselves."

" This training was wonderful, informative and the diverse group of attendees allowed for realizing all of the many useful applications mediation can provide in diverse professions."

Program Schedule
Monday through Friday – 8:00 a.m.-5:00 p.m.
There will be some working lunches.
Instructors
Kimberlee Kovach

Kim has conducted a variety of trainings in dispute resolution processes for nearly four decades. She created and led the first forty hour mediation training in Texas in 1980, and has been training mediators ever since. A highly experienced instructor, Professor Kovach has taught a variety of dispute resolution courses in legal education for nearly twenty-five years. She also regularly conducts trainings and workshops on specialized dispute resolution topics including advanced mediation approaches, ethical issues and negotiation.
Fees
The fee, including notebook materials, breakfast, and afternoon snacks, is $1,095. Employees of government and non-profit organizations will receive a reduced rate of $945. The optional text book, Mediation in a Nutshell, 3rd Edition, purchased through the Center is $47 (price is subject to change based on the publisher). Parking is not included in the price of the course.