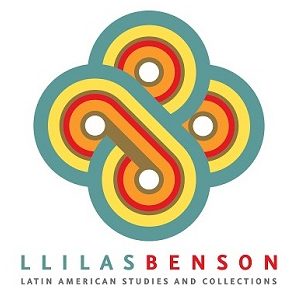 Graduate Concentration in Human Rights & Latin American Studies
This graduate concentration in the Master of Arts (MA) degree program at LLILAS Benson, offered in collaboration with the Rapoport Center, trains students in the field of human rights by providing a multidisciplinary array of courses that consider the history, theory, rhetoric and doctrine of human rights. The concentration features three primary threads:
contemporary human rights doctrine and historical development of the human rights move­ment
the role of human rights discourse in the formation and allocation of power among various so­cial groups
the role of human rights in the formation and political and economic development of modern Latin American states
This concentration provides MA students with a structured program of study, with personalized aca­demic advising from the associated concentration faculty. Efforts will also be made to help connect human rights students with research projects and opportunities for the MA thesis and beyond.
The faculty advisor for the concentration is Professor Daniel Brinks (Government; Rapoport Center). You must meet with him before you enroll in the concentration to discuss your interest in human rights. Once you have enrolled, you should meet with Professor Brinks to discuss your research project, classes, and any other substantive concerns you may have. We expect that you will meet with the faculty advisor at least once a semester.
Admission
Candidates may apply to the concentration at any point in their graduate study. Each candidate must be in good standing at LLILAS. The concentration is open to all, although space in some courses may be limited and not all courses will be offered in a given year.
Course and Semester Hour Requirements
It is anticipated that any student who enrolls in the concentration can complete her or his course of study for the degree of Master of Arts in Latin American Studies in the same amount of time that should have been required for the degree alone. Human Rights represents the major within the MA in the Latin American Studies program (Plan A, Thesis Option). Students must complete at least five courses for 15 credit hours, and are encouraged to develop a list of courses suitable to their own program of work. One upper-level undergraduate course may count as one of the five required concentration courses.
Students are encouraged to take at least one course from each of the threads, but are free to select courses as they choose. Available courses include both those that are cross-listed in Latin American Studies and those which are not. If the course is not cross-listed, the student will need to make arrangements with the instructor to ensure that the work will satisfy the re­quirements for credit in Latin American Studies.
A student pursuing the Human Rights Concen­tration must complete the master's thesis on an approved topic under the supervision of a faculty member with expertise in human rights. Dual-degree LAS/LBJ students who wish to write a Professional Report in lieu of a thesis must complete 30 hours of coursework plus an additional 3 hours of credit for completing the Report (LAS 398R).
Concentration Affiliated Faculty
The principal responsibility of the concentration's affiliated faculty is to be available to advise students on an "as needed" basis. The "first stop" for advising is the graduate adviser in Latin American Studies. Fol­lowing are the faculty advisor and faculty members who are affiliated with both the Rapoport Center and LLILAS. However, students are not limited to taking courses by these professors. There are many more professors who teach courses related to human rights issues in Latin America.
Afolabi, Omoniyi - Spanish & Portuguese
Auyero, Javier - Sociology
Brinks, Daniel - Government
Burnett, Virginia - History
Costa Vargas, João - Anthropology
DeCesare, Donna - Journalism
de Uriarte, Mercedes - Journalism
Dietz, Henry - Government
Dulitzky, Ariel - Law
Engle, Karen - Law
Gordon, Edmund - Anthropology
Guridy, Frank - History
Hale, Charles - Anthropology
Hansen, Patricia - Law
Hooker, Juliet - Government
Moore, Robin - Music
Roberts, Bryan R. - Sociology
Smith, Christen - Anthropology
Warner, David - Law
Examples of Human Rights Courses for the Concentration
Thread 1: Human Rights Movement and Doctrine
Graduate:
LAW 379S International Humanitarian Law (Jinks)
LAW 397C and 397D Human Rights Clinic (Dulitzky)*
LAW 397S International Human Rights & Justice Workshop (Engle)
LAW 379M International Criminal Law (Jinks)
LAW 382C Immigration & Citizenship (Churgin)
LAW 348E International Human Rights Law (Engle)
Undergraduate:
LAS 324L Global Indigenous Issues
LAS 366 Church and State in Latin America (Butler)
Thread 2: Human Rights and Social Groups
Graduate:
LAS 381 Global Media / New Media / Migration (Straubhaar)
LAS 381 Social Justice and the Media (De Uriarte)
LAW 397C and 397D Transnational Worker Rights Clinic (Beardall)*
LAS 381 Race, Class, and Media (Rodriguez)
LAS 391 Whiteness and Power in Brazil
LAW 397S Trade, Environment & Human Rights (Hansen)
Undergraduate:
LAS 325 Politics & Society In Latin America (Auyero)
LAS 322 Mass Media and Minorities (Burd)
LAS 310 Film/History in Latin Amerca: Colonial (Twinam)
Thread 3: Human Rights in / and Development of Latin American States
Graduate:
LAS 388 Latin American Cultures, Environment, & Development (Knapp)
LAS 392S Afro-Caribbean Diasporas (Arroyo-Martinez)
LAW 379M Law in Latin America: A Comparative View (Brinks)
LAS 384L Latin American Political Thought (Hooker)
LAW 397S Comparative International Election Principles (Bickerstaff)
Undergraduate:
LAS 337M Introduction to Latin American Governments and Politics (Dietz)
LAS 324L Mexican American Indigenous Heritage (Menchaca)
LAS 301 Key Ideas and Issues in Latin American (Garfield)
LAS 337M Law & Democracy in Latin America (Brinks)
* 6-credit course. Check website for further information.