Working Paper Series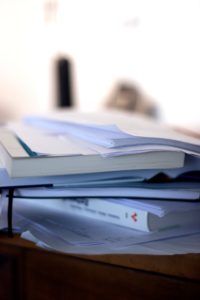 Dedicated to interdisciplinary and critical dialogue on international human rights law and discourse, the Human Rights Working Paper Series (WPS) publishes innovative papers by established and early-career researchers as well as practitioners. The WPS provides a lively, productive environment for debate about human rights among academics, policymakers, activists, practitioners, and the wider public. Authors from all disciplines and institutions are welcome to submit paper. Publication in the WPS does not preclude future publication elsewhere; in fact, many of our working papers have since been published in academic journals and edited volumes.
The WPS is edited and coordinated by an interdisciplinary editorial committee that includes graduate students and faculty from across the University of Texas. Submissions undergo a rigorous selection process, and receive detailed comments and feedback from members of the editorial committee.
Each year, the WPS publishes the winning paper from the Audre Rapoport Prize for Scholarship on Gender and Human Rights, an interdisciplinary writing competition organized by the Rapoport Center. The prize honors Audre Rapoport, who worked tirelessly for the advancement of women in the US and internationally, particularly on issues of reproductive health.
The WPS also fosters international human rights scholarship through its collaboration with Sur: International Journal on Human Rights, a São Paulo-based journal that is published biannually in English, Spanish, and Portuguese. WPS editors work with Sur to edit articles that have been translated to English from a variety of languages. Through this partnership, the WPS expands human rights dialogue across linguistic borders.
To learn more about how to submit a paper, click here.
View all of our published papers here:
2017
#RefugeesNotWelcome: Making Gendered Sense of Transnational Asylum Politics on Twitter
by Inga Ingulfsen
2016
Girl Branded: Nike, the UN and the Construction of the Entrepreneurial Adolescent Girl Subject
by Maria Hengeveld
Commentary: Nike's Girl Effect and the Privatization of Feminism
The Human Right to Education: Mercosur Commitment and Economic Inequality
by Craig Lauchner
Commentary: The human right to education and economic inequality
Beyond Kafala: Remedying Human Rights Abuses of Migrant Workers in the Persian Gulf
by Ryan Jones
Commentary: Beyond purely legal or economic analyses of migrant laborer abuses
2015
Bureaucratic activism and Colombian community mothers: The daily construction of the rule of law
by Lina Buchely
Eliciting Self-determination: The Kayapo Mobilization Through Activism and Global Indigenous Media
by Carla Silva-Muhammad
2014
Human Security and Women's Human Rights: Reinforcing Protection in the Context of Violence Against Women
by Dorothy Estrada-Tanck
Constitutionalism and the Foundations of the Security State
by Aziz Rana
2013
Translating Rights into Agency: Advocacy, Aid and the Domestic Workers Convention
by Kali Yuan
2012
International Law and the Disaggregated Democratic State: Two Case-Studies on Women's Human Rights and the United States
by Karen Knop
Self-critique, (Anti)politics and Criminalization: Reflections on the History and Trajectory of the Human Rights Movement
by Karen Engle
Archiving Memory After Mass Atrocities
by John D. Ciorciari
'The People Follow the Mullah, and the Mullah Follows the People': Politics of Aid and Gender in Afghanistan post-2001
by Joyce Wu
From Structural to Symbolic Dimensions of State Autonomy: Brazil's AIDS Treatment Program and Global Power Dynamics
by Matthew Flynn
Legal Empowerment of the Poor: The Re-emergence of a Lost Strand of Human Rights?
by Marlese von Broembsen
2011
United Nations Security Council Resolution 1973 (2011): Libya in the Dock
by Barbara Harlow, Daniel Kahozi, Lucas Lixinski, and Caroline Carter
Thinking Past Rights: Towards Feminist Theories of Reparations
by Genevieve Renard Painter
Wearing Out Arizona
by Sandra K. Soto
Continuing Uncertainties: Forced Marriage as a Crime Against Humanity
by Jennifer Del Vecchio
False Dichotomies of Transitional Justice: Gender, Conflict and Combatants in Colombia
by Shana Tabak
Enhancing Women's Rights and Capabilities: An Intersectional Approach to Gender-Based Violence Prevention
by Maggie Corser