Zipporah B. Wiseman Prize for Scholarship on Law, Literature, and Justice
Friends, family, and colleagues of the late Zipporah Batshaw Wiseman are pleased to announce the Zipporah B. Wiseman Prize for Scholarship on Law, Literature, and Justice. The international and multidisciplinary writing prize, administered by the Bernard and Audre Rapoport Center for Human Rights and Justice at the University of Texas School of Law, will be offered annually in honor of Professor Wiseman's important work at the intersection of law and literature. The winning paper will receive $1,250, and will also be published in the Rapoport Center's Working Paper Series.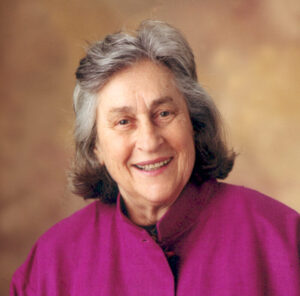 For half a century, pioneering feminist Professor Wiseman inspired her students and colleagues with her powerful intellect, fierce advocacy, and profound joy in attempting to create a more just and equal world. Among her many interests, she was keenly attuned to the ways that texts—from legal cases to fiction, poetry, and film—actively construct and define our perspectives on the meaning and value of categories like "justice" and "inequality." She co-edited an early collection on law and literature with English professor Susan Sage Heinzelman, Representing Women: Law, Literature, and Feminism (Duke UP 1994). Read more about Professor Wiseman's life and legacy.
We welcome papers from any discipline that engage both legal and literary methods or texts. For these purposes, literary texts include written and other narrative forms, such as film. Papers should use an interdisciplinary lens to explore issues of justice, broadly understood. The papers may work from any of a variety of perspectives: legal and literary, of course, but also philosophical, historical, sociological, political, economic, or cultural.
Read the submission details for the 2021 competition. Papers are due on June 15, 2021.
Donate
Join the Circle of Friends or otherwise donate to the prize.
Other important ways you can contribute
Distribution: If you would like to help us distribute the call for papers to your networks, or share suggestions for distribution and outreach, please contact Sabrina Barton.
Judging Panel: If you would like to be included on a panel of possible judges for the writing competition, please contact Sabrina Barton.