Assault & Flattery presents: Motion's 11, March 3–6, 2011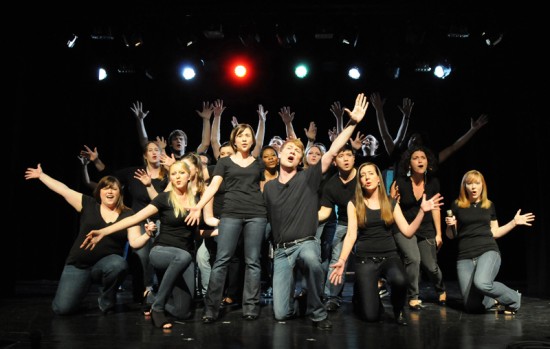 This year, Assault & Flattery presents Motion's 11, a new satirical musical written, directed, and performed entirely by UT Law students.  Show dates, times, and prices are:
Thursday, March 3, 7:00 p.m., $15
Friday March 4, 7:00 p.m., $15
Saturday March 5, 7:00 p.m., $15
Sunday March 6, 2:00 p.m., $10
All performances are held at the Utopia Theater in the School of Social Work on the UT Campus, located at 1925 San Jacinto Blvd.  Tickets are on sale in the atrium of the Law School, online at www.assaultandflattery.com, or at the door before each individual show. 
Assault & Flattery was established in 1953 and is one of UT Law's longest-running traditions. It is a student group that produces legal entertainment every spring, featuring an all-original student-written two-act main show; a performance by Medley, UT Law's a cappella group; musical numbers performed by a live law-student band; and a crack team of specialists who produce short skits throughout the year.
Contact: Lauren Sprouse, Assault & Flattery producer, lsprouse@gmail.com.