🤘STUDENT SPOTLIGHT: Amber Magee '20
For this edition of Texas Law's Student Spotlight series, meet 3L Amber Magee, the current President of the Thurgood Marshall Legal Society!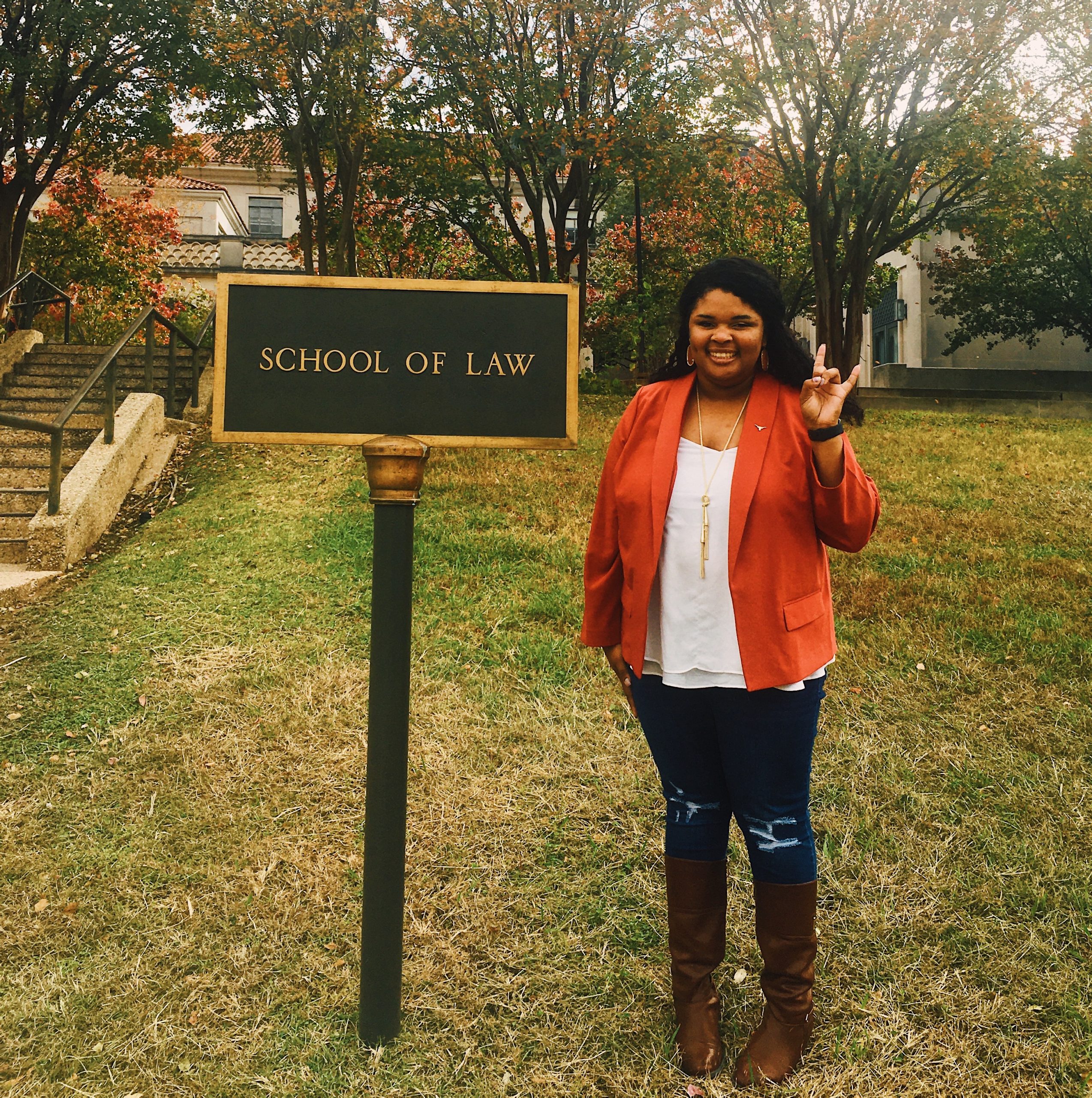 Q: So Amber, what does life after Texas Law look like for you?
Leaving Texas Law will be the first time I leave this campus since I started at UT in 2013. I have truly enjoyed my time on campus, but my time in law school has been the most meaningful to me. I have always been an analytical thinker, but law school encouraged me to think about concepts in new ways. After graduation, I will move to Shreveport, Louisiana to clerk for Judge Carl Stewart of the United States Court of Appeals for the Fifth Circuit.
Q: What are you most looking forward to with your clerkship with Judge Stewart?
I am most looking forward to the opportunity to truly think about the law for an entire year. I am excited to become a practitioner in the future, but my clerkship will enable me to absorb the law and strategies for client advocacy in a new way. The arguments and advocates that argue before the court end up changing the legal landscape, and it will be fascinating to watch that process for a year before I jump into the profession.
Q: What has been the best surprise about your law school experience?
The best surprise about my law school experience is how much I am still learning as a third-year student – both about myself and the practice of law. As a 3L, I've learned so much about the way that people and juries think through classes and competitions with the trial advocacy program. Law school is a continuous learning opportunity, and I am so thankful to have this opportunity at Texas Law.