For this edition of Texas Law's Student Spotlight series, meet 2L Thaisa Howorth, who has a dual degree in social work and designed the Texas Law Self-Care Resources website!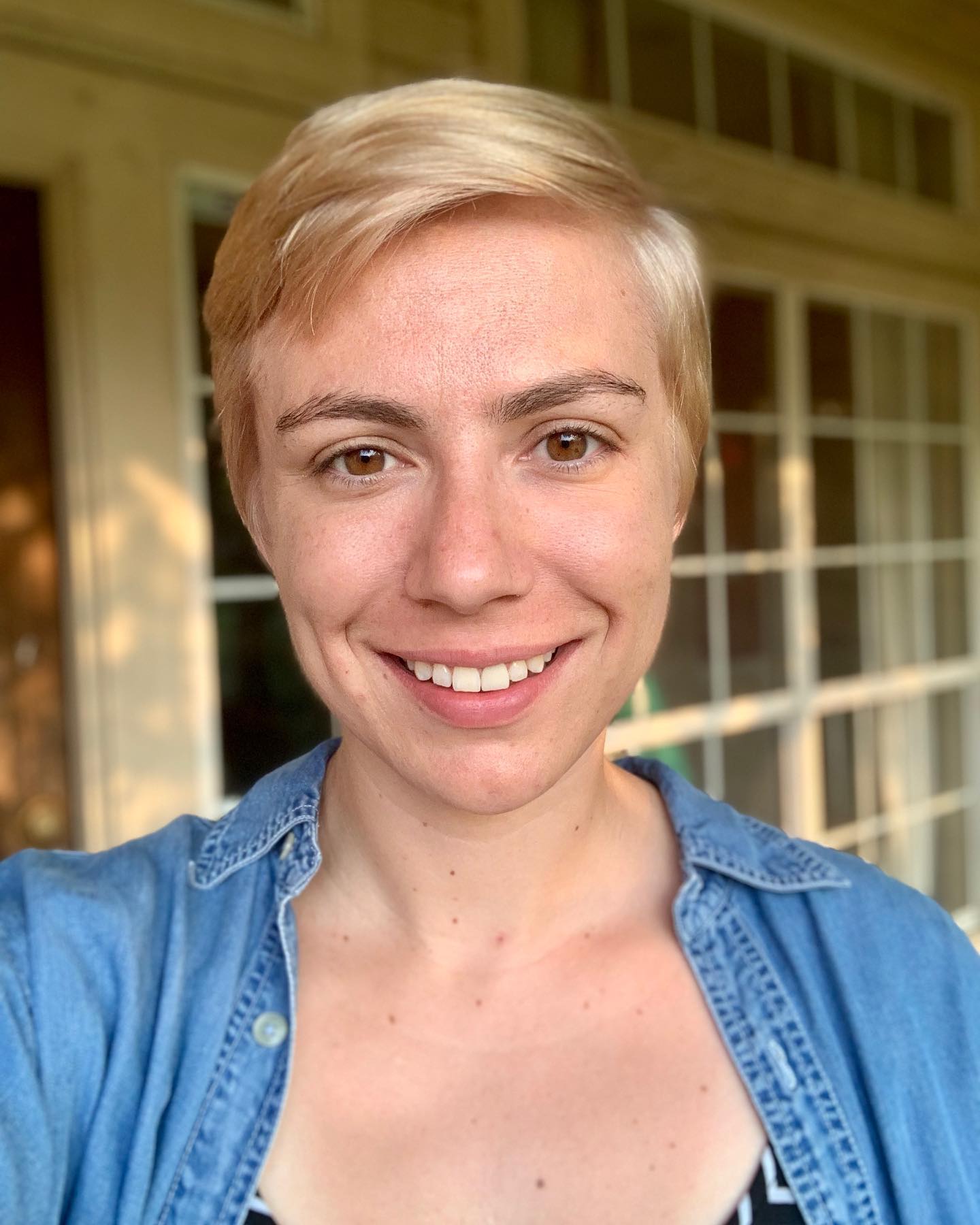 Q: How do you think your dual degree in social work will impact your law career?
My social work education informs my role as an advocate for my clients. Although the tools utilized by the legal and social work professions are different, I believe the roles played by both are largely the same. At the heart of both professions is zealous advocacy for the rights and needs of clients. Although I intend to become a licensed attorney and not necessarily also a licensed social worker, my education in social work theories, perspectives, client communication skills, empathy, and mental health diagnoses/treatments will serve me every day in a public interest legal practice. The foundation of any successful career, big law, government, or public interest is in human relationships: with one's clients, with one's colleagues, and with one's community. Social work gives me the tools to build and foster those relationships so that I can be a better advocate for the community and clients I serve.
Q: What was your inspiration for creating the Texas Law Self-Care Resources website?
My inspiration for creating the website came from my experiences in the first year of each program. In the School of Social Work, self-care is a daily conversation. Self-care and mental health are regular components of class lessons, professor assignments, and internship experiences. Therapy, mindfulness, and coping mechanisms are reiterated through open dialogue and required personal and professional reflection. Such skills are important for clinical professionals to understand when working with at-risk populations in a therapeutic manner, but also important for graduate students to develop and use personally when in a stressful academic and professional learning environment.
In the School of Law, self-care and mental health are enthusiastically promoted. Mental health orientation presentations and mental health days are appreciated and treasured by students and professors alike, but the culture around mental health is still markedly different in the legal profession. I created the website because who else but law students can change the legal profession's mental health culture? In developing the website, I envisioned a student-run compendium of resources that helps to normalize mental health discussions, to encourage peer-to-peer forms of assistance, and to promote the development of self-care practices along-side the teaching of black-letter law.
Q: How do you envision your life after Texas Law?
I am pursuing a career in death penalty defense work. I am currently interning with the Office of Capital and Forensic Writs, and will spend my 2L summer interning with the Regional Public Defenders for Capital Cases. Ideally, I will finish my dual degree with a final semester in a full-time mitigation specialist social work internship, after having completed all available capital punishment-related law courses, situating me as a competitive candidate for a post-grad position working on capital cases as a social-work informed defense attorney or mitigation specialist.