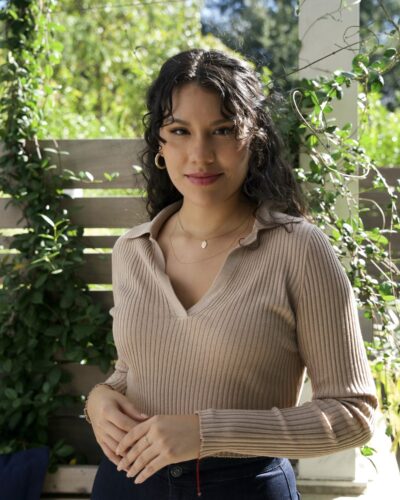 For this edition of Texas Law's Student Spotlight series, meet 3L Jacqueline Morales!
Q: We heard that you participate in ballet folklorico, can you mention more about that?
Growing up in Brownsville, Texas, I always admired the women who danced Mexican ballet folklorico during Charro Days, a local holiday. I'm fulfilling an artistic dream of mine, and I feel beautiful doing it. Telling stories through dance and learning about its history allows me to embrace and share my heritage here in Austin.
Q: Can you describe your favorite Texas Law moment?
Solidarity in law school has been crucial to my sanity in this journey. My favorite moments include the quickness in which other students and I banded together to create a support system. The friendships I cultivated in these 3 years are ones that I'll always cherish; I couldn't have done it without my people. Mucho amor para todos ustedes.
Q: What did you wish you knew before becoming a law student at UT?
I wish I knew how consuming the imposter syndrome could be and how to combat it early on. I am a first-generation law student, so this entire process is foreign to me. Aside from academic pressures, serious circumstances—including health problems—shook my confidence. As a 2L, I worked hard to silence the imposter syndrome and fiercely reclaim my spot in the class of 2022. Now I'm graduating with a restored sense of power and faith in myself.