For this edition of Texas Law's Student Spotlight series, meet 3L Taylor Luke!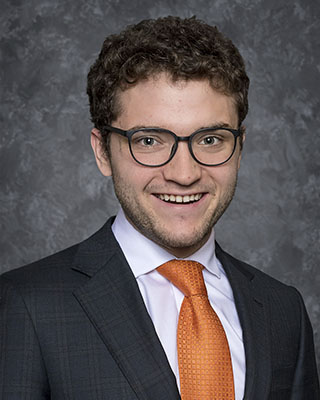 Q: Congratulations on winning a Beck Writing Award. Can you share more about that honor and how do you think your strong writing skills will help you in a legal career?
The Beck Award is given to students who had especially strong performances in both semesters of first-year legal writing. I remember deciding on a whim to watch the Awards Ceremony on Zoom during my first year; I was surprised (and thrilled) to have gotten the award! Strong writing skills are essential for good lawyering. We're professional researchers and writers, ultimately.
Q: What has been the best surprise about your law school experience?
Given the pressures of law school in general, I'm surprised at the level of confidence I've developed in my time here. Developing stronger time management, cultivating professional skills, and forming strong bonds with my classmates have proven to be transformative in an especially affirmative way.
Q: What activities and internships have you participated in while at Texas Law?
I'm the current chief online content editor of the Law Review, I've been involved with Assault & Flattery, and I was a teaching quizmaster last year. The Supreme Court Clinic also has been a major highlight for me. Over the last two summers, I worked as a summer associate for two Austin firms (Pirkey Barber and Kirker Davis) and as a judicial intern.
Q: What is your plan following graduation?
I will be clerking here in Austin for the first year after I graduate, then I will be joining Pirkey Barber to practice trademark and copyright law.