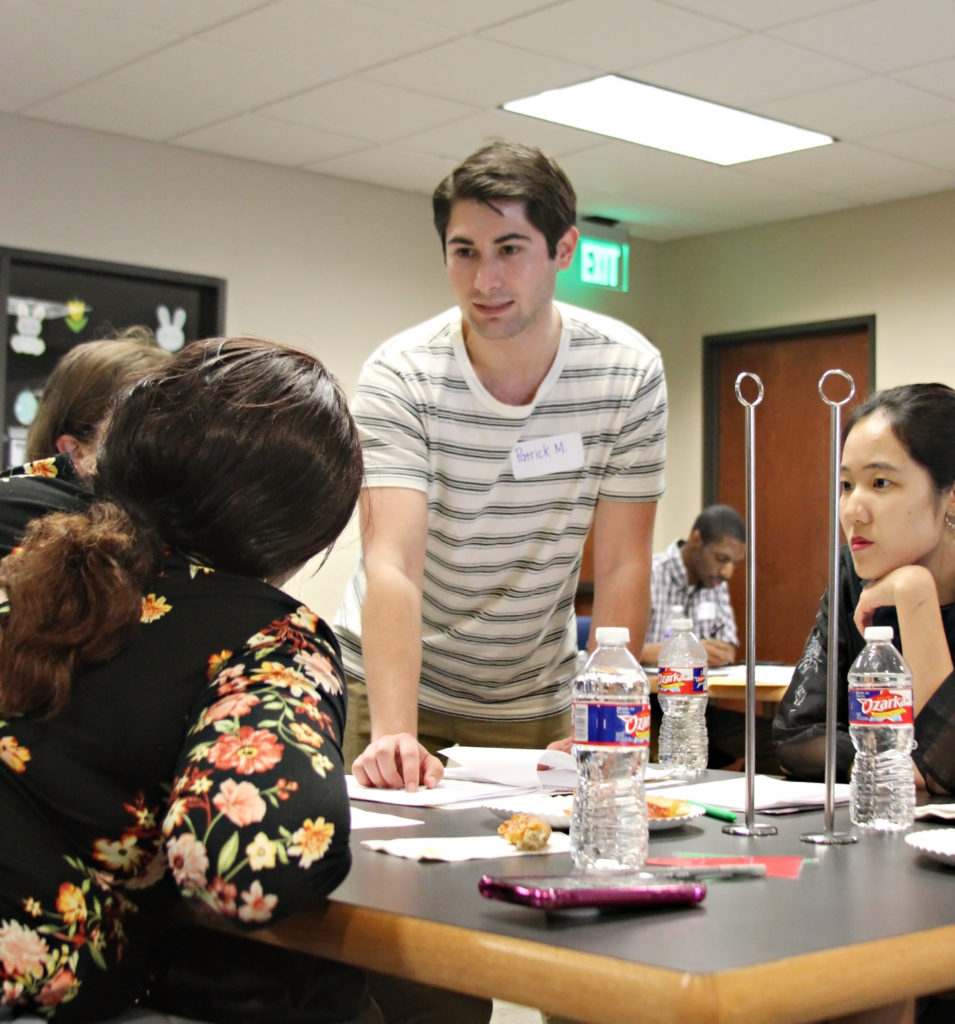 The Richard and Ginni Mithoff Pro Bono Program is partnering with the Travis County Law Library to deliver pro se legal services. In June 2015, Justice Center attorney Meg Clifford met with Lisa Rush, Director of the Travis County Law Library, to discuss ways to assist pro se litigants in the Austin area. After learning about the Mithoff Program's model of providing services to pro se individuals at clinics staffed by volunteer students and attorneys, Rush realized that this approach could significantly increase the number of community members who receive help from the Law Library. Clifford was impressed with the Law Library staff's expertise in providing pro se assistance as well as the Library's flexible space and convenient location. They quickly decided to collaborate to cohost expanded clinics.
The Mithoff Program and Law Library cohosted their first pro se clinic in September 2015, and the partnership has since expanded steadily. The Mithoff Program now holds regular expunction and gender affirmation clinics at the Law Library. During the 2018-19 academic year, Library staff along with volunteer law students and attorneys assisted over 300 community members.
"The Mithoff Program has come to rely on Lisa and her librarians and attorneys for expertise and advice about how to best serve pro se litigants. With their help, we have revised forms to be easier for community members to understand and use for self-advocacy, while maintaining the accuracy and professionalism often complimented by local judges," said Clifford. And, according to Clifford, the Law Library is ideal for clinics: "A comfortable waiting room provides a quiet place for students to check in community members. Likewise, the library's movable furniture allows us to configure stations where community members meet with student and attorney volunteers around small tables. The arrangement puts community members at ease and better protects confidentiality than typical clinic set ups."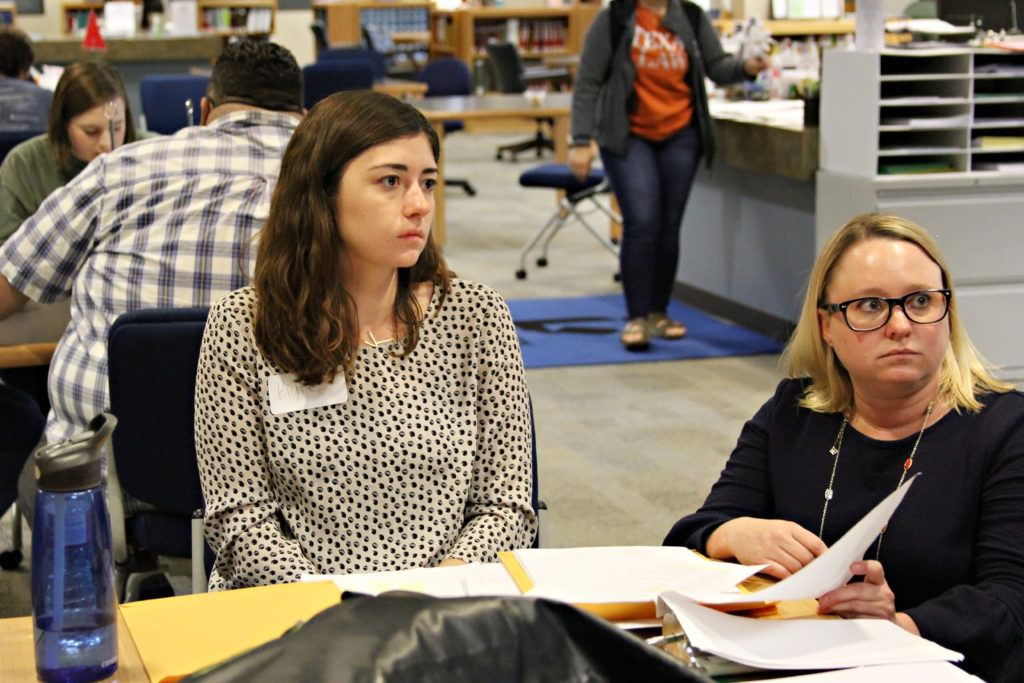 "We love holding the clinics at the Law Library," said Rush, the Law Library Director. "It is a joy to see so many people being helped and to watch the students learn." Library attorneys also enjoy helping with the clinics. "It's inspiring to assist the public in this very important area," said Nicole "Nikki" Hunt, a Law Library reference attorney who helps with expunction clinics. "It is equally inspiring to help the students in their legal education and to encourage them to use their law degrees to serve the public."
The Law Library and Mithoff Program continue to meet regularly to discuss how to work together to increase their capacity to provide free legal assistance. This fall, Hunt and Clifford are experimenting with ways to increase the number of community members who receive assistance and to decrease the wait times. Long term, Rush is working with architects and county planners to prepare to move the Travis County Law Library to the new civil courthouse. She is deliberately planning space that will support the various attorneys, county employees, and community members who use it, including pro se legal clinics that assist community members using large teams of volunteers.