Since mid-March 2020, Texas Law's Richard and Ginni Mithoff Pro Bono Program has operated entirely remotely due to the pandemic.  Through the spring and summer, staff have worked with students to develop strategies to deliver services to community members online. As a result, the Mithoff Program stands ready to offer a full array of virtual pro bono opportunities to students this fall.
Spring Adjustments
In mid-March, on-campus activity ceased and the Law School moved to remote operations. Some pro bono clinics had to be cancelled or postponed, but others continued remotely. Quickly adjusting to changed circumstances, students developed fluency with Zoom and helped community members join online meetings with whatever devices they had at hand.
Students volunteering with the Expunction Project drafted petitions for expunction or nondisclosure and met with applicants on Zoom to finalize the petitions. Others continued their research for Law Students for Black Lives. Students with the Parole Project prepared parole packets and appeared at parole hearings telephonically. "Since the pandemic, we are six for six on clients being granted parole," said Helen Gaebler, Justice Center senior research attorney who supervises the Parole Project. "One of the hearing officers told me the students were more prepared than most lawyers."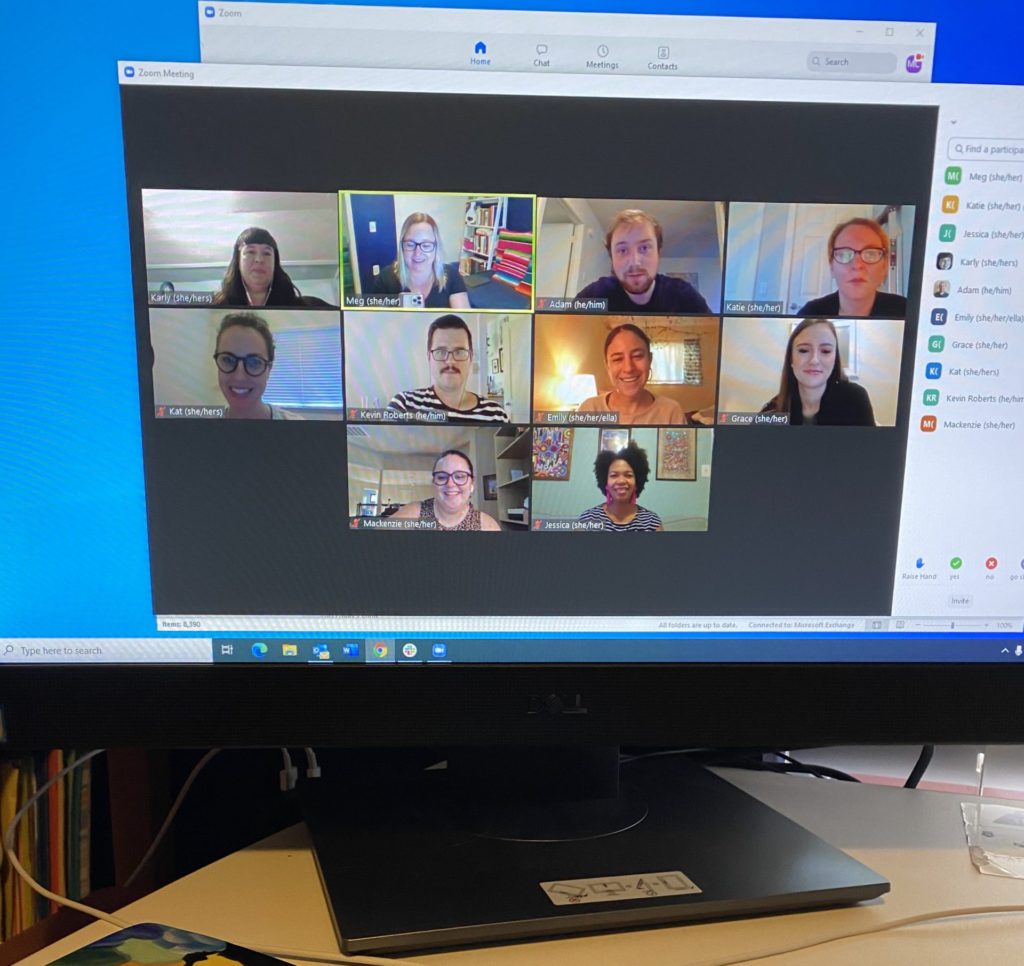 Summer Planning and Practice
During the summer, when students typically are busy with summer jobs, the Mithoff Program usually takes a break from holding clinics. But this summer has been different. "We've continued working with students all summer. Some of our regular volunteers appreciate the opportunity to continue this work when so many other aspects of their lives have changed. And we have welcomed new volunteers who are looking for legal experience and connection," said Mithoff Program staff attorney Meg Clifford.
The Mithoff Program has also been busy over the summer preparing for the year ahead. Each school year, the Pro Bono Scholars, a team of second- and third-year students, help administer the program's many clinics. This year's group has been working especially hard to prepare for an entirely remote fall semester. For example, the Gender Affirmation Project held a volunteer training and legal clinic in early August, led by incoming Pro Bono Scholars June Hormell, Emily Johnston, and Sidonia Mitchell. They helped nine young adults prepare documents to obtain name and/or gender marker changes, hopefully in time for the new school year.
The practice has been instructive. "It was a lot of work preparing and dealing with all the logistics to get ready for the clinic, but worth it in the end. I feel so much more prepared for the remote fall clinics," said rising 3L Sidonia Mitchell. The biggest adjustment to delivering free legal services remotely has been the extra "transactional costs," as Mitchell calls the tasks associated with remote lawyering. These include emails and calls to update applicants, problem-solving individual issues downloading and logging into Zoom, and getting petitions signed to meet local court requirements for electronic filing. "Even with language or literacy barriers, it usually takes a second for someone to sign or initial a document. Since March, I've spent hours giving instructions to how to sign documents electronically," said Clifford.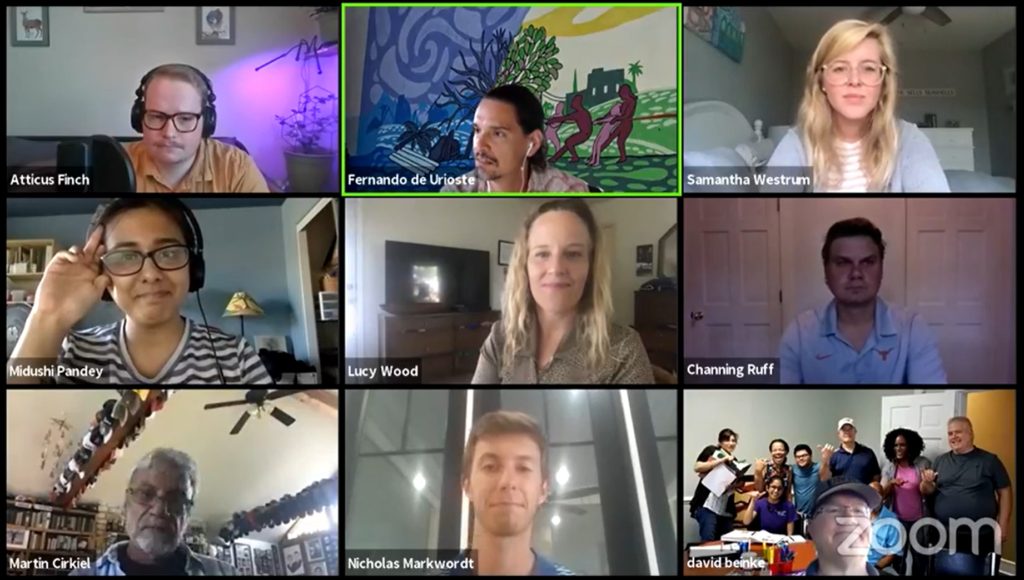 Fall and Beyond
In the fall, all pro bono clinics and trainings will be held via Zoom, with potential supplements like recorded trainings or webinars. The Pro Bono Scholars will run clinics and move student and attorney volunteers around breakout rooms to meet with applicants. The Pro Bono Scholars will be more essential than ever in triaging student questions.
The Mithoff Program will also work with the Pro Bono Scholars to create culture in a remote setting. At in-person clinics, students have time to get to know each other. The Mithoff Program is brainstorming ways to create a sense of community with Pro Bono Scholars and student volunteers.
"Going remote has had its share of challenges, but we're keeping our focus on the opportunities it presents. If we learn to deliver free legal services effectively in a remote setting, we will be able to use technology to broaden our service area beyond Central Texas," said Clifford.