National Association of Women Judges Access to Justice Scholarship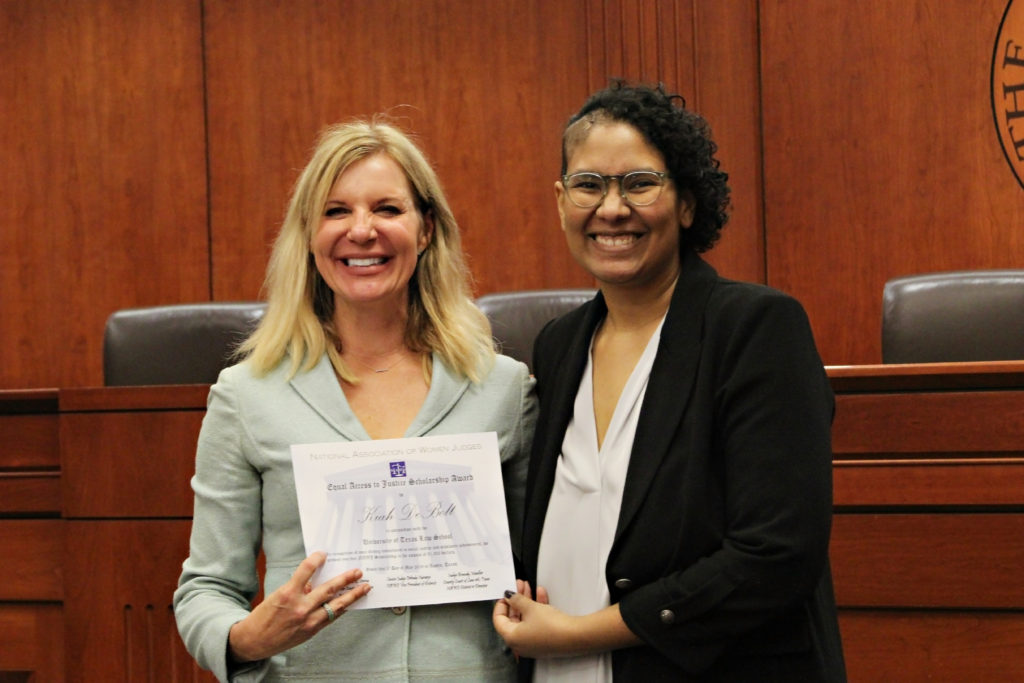 The National Association of Women Judges is pleased to offer an Access to Justice Scholarship to a woman student at The University of Texas School of Law who has demonstrated a sustained and passionate commitment to the achievement of equality of opportunity and access in the justice system.
2019 Scholar:
Application Information
The application deadline is noon on Thursday, January 23, 2020.
Applicants must be available to speak about their path to law school at the Color of Justice event and scholarship presentation in the Eidman Courtroom the morning of Wednesday, February 5, 2020.
For application information, see NAWJ Scholarship Description 2020.