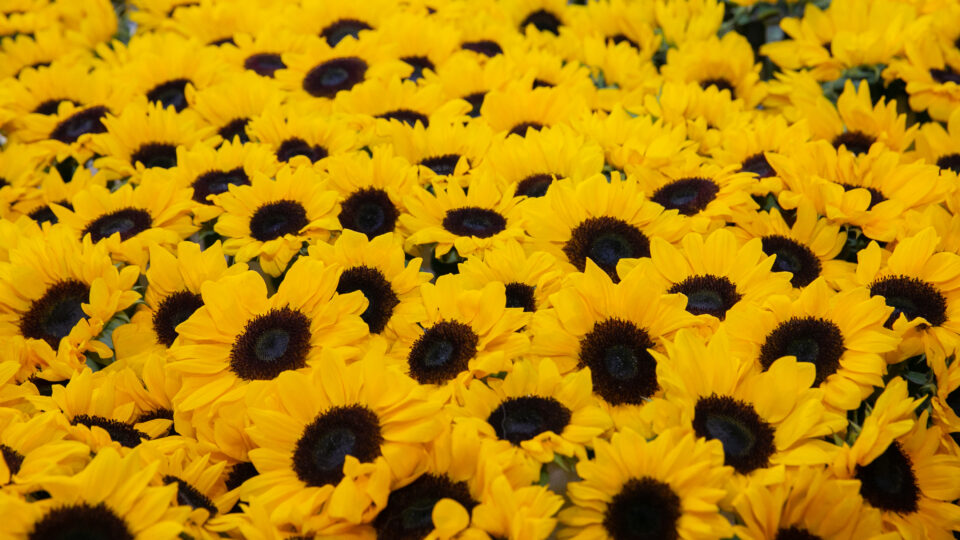 History of the Sunflower Ceremony
For fifteen or twenty years after the University was established in 1883, no graduates of any of its schools wore the cap and gown to graduation ceremonies. One spring around the turn of the century, a salesperson called, offering to rent seniors caps and gowns. A committee of faculty and seniors met to consider this offer. At that time, the School of Law was in the basement of the Main building. No one thought to send a message downstairs and invite even a few law seniors to the meeting.
The committee decided that the senior class would look very good graduating in caps and gowns. An order went out that all seniors were to wear the cap and gown to the commencement.
The law students met. Because they had not been invited to the original meeting and had not been consulted on the advisability of this new mandate, they rejected the call to wear caps and gowns. Perhaps foreshadowing later events, they then formulated the reason underlying their decision, namely, that caps and gowns at such a time were traditional to, and representative of, the academic school and not the professional school. They granted the point that judges had worn the wig and gown for centuries, but they contended it was worn for a purpose entirely distinct from the purpose here proposed. However, the senior law students did agree to wear white suits. (Today, while many students have traditionally worn white suits at the Sunflower Ceremony, it is not required.)
The President and the faculty conferred and decreed that the law students must either conform to the wishes of the senior class or wear a significant insignia at the graduation exercises. It was not in a spirit of conciliation or in appreciation of the dignity of the occasion that the sunflower was chosen as the "distinctive insignia." Once more reasons were advanced, this time to justify the choice of the flower: The sunflower, genus Helianthus, belongs to a family with worldwide distribution. So, also, do lawyers. And as the sunflower always keeps its face turned to the sun, the lawyer turns to the light of justice.