Gloria K. Bradford Society
Gloria K. Bradford (1930-2013) applied to the University of Texas School of Law for the 1951-1952 school year, and in May 1954, became the first African-American woman to graduate from the University of Texas School of Law. Following graduation, Bradford practiced in Houston becoming the first African-American woman to try a case in Harris County District Court. In 2006, Ms. Bradford returned to visit the University of Texas School of Law and participated in an oral history. Published in 2011, the transcript of her remembrances may be found here.
For her full biography, visit her page on the Tarlton Law Library website.
Photo courtesy of the Tarlton Law Library.
Faculty Advisor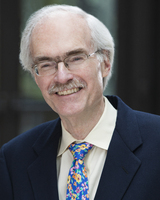 Professor Robert G. Bone
Professor of Law
Community Fellow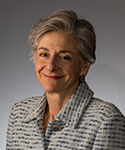 Judge Lee H. Rosenthal
Judge for the United States District Court, Southern District of Texas
Judge Lee H. Rosenthal was appointed a United States District Court Judge for the Southern District of Texas, Houston Division in 1992. Before then, she was a partner at Baker & Botts in Houston, Texas, where she tried civil cases and handled appeals in the state and federal courts. She received her undergraduate and law degrees from the University of Chicago and served as law clerk to Chief Judge John R. Brown, United States Court of Appeals for the Fifth Circuit.
Chief Justice Rehnquist appointed Judge Rosenthal as a member of the Judicial Conference Advisory Committee on Civil Rules in 1996. She served as chair of the Class Actions subcommittee during the development of the 2003 amendments to Rule 23. Chief Justice Rehnquist appointed Judge Rosenthal chair of the Civil Rules Committee in 2003. In 2007, Chief Justice Roberts appointed Judge Rosenthal to chair the Judicial Conference Committee on the Rules of Practice and Procedure, which coordinates and oversees the work of the Advisory Committees for the Civil, Criminal, Evidence, Appellate, and Bankruptcy Rules. That appointment was extended through October 1, 2011.
Judge Rosenthal is a member of the American Law Institute, where she serves as an advisor for the Employment Law project and the Aggregate Litigation project and was an advisor for the Transnational Rules of Civil Procedure project. In 2007, she was elected to the ALI Council and in 2011 became chair of the Program Committee. Judge Rosenthal has taught, written, and lectured extensively, concentrating on topics in complex litigation and civil procedure, including class actions and electronic discovery.
Judge Rosenthal serves on the Board of Trustees of Rice University in Houston, Texas, chairing the Academic Affairs Committee, and on the Duke University School of Law Board of Visitors. She is vice-chair of the Board of Trustees of the Center for American and International Law and immediate past president of the District Judges' Association of the Fifth Circuit. Judge Rosenthal is the 2012 recipient of the Lewis F. Powell, Jr. Award for Professionalism and Ethics given by the American Inns of Court. She and her husband have four daughters.
Society Student Leaders
Michael Lambert ('20)
Michael Lambert is a 2L from Littleton, Colorado. He graduated from Colorado State University in 2009 and was commissioned in the United States Army as an Infantry Officer. During his eight years in the military, he served in various organizations across the country and abroad. Michael is excited to serve in the Texas Law community as a Dean's Fellow because of his passion towards mentorship and his desire to give back to the Texas Law community. His legal interests are focused towards public service, litigation, and criminal law. When not in the law school, Michael loves being outside, running, and travelling. He also happens to have the best roommate ever, an eight-year-old golden retriever.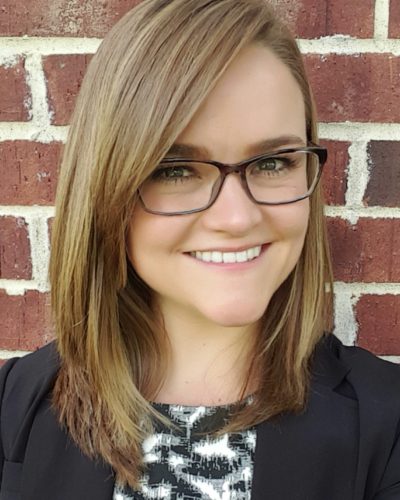 Madeline Smart ('19)
Madeline is a 3L, originally from Seattle, WA. She attended Smith College in Northampton, MA and taught high school in the Rio Grande Valley for four years before coming to law school. Nowadays, Madeline is happy to call herself a Texan. She knows way too much about Bevo, and refuses to ever move north again. Madeline completed several pro-bono projects, including working with the TRLA Public Defender's Office during the Pro Bono in January trip to the Rio Grande Valley, and completing a legal internship with the Transnational Worker's Rights Clinic. During the summers, Madeline has worked with firms in Dallas and Weslaco, TX and completed an internship with Judge Xavier Rodriguez, exploring as many areas of the law as possible. She plans to pursue a career in the areas of civil defense, employment, or bankruptcy. In her spare time, Madeline enjoys hanging out with her dog Paisley, working out, reading, and Googling things. Madeline was a proud Bradford Society 1L, and is excited for her second year as a Bradford Dean's Fellow.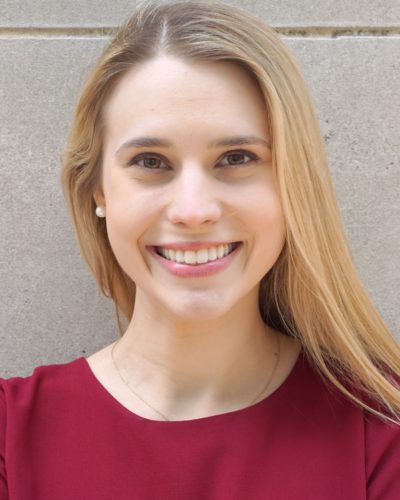 Greer Goss ('20)
Greer Goss was born and raised in Dallas, Texas. In 2017, she graduated with distinction from The University of Virginia, where she double majored in Political Philosophy, Policy and Law (PPL) and Media Studies. Through her studies of policy and law, she realized she wanted to pursue a legal career. Wanting to return to her Texas roots and officially be a part of her family's longhorn tradition, she enrolled at The University of Texas School of Law.
During her 1L year, Greer joined Texas Business Law Society, Delta Theta Phi Law Fraternity and Women's Law Caucus. She was an active member of the Society Program's intramural sports teams, including this year's flag football championship team. Having felt the positive impact of the Society Program on her 1L experience, Greer is eager to plan exciting events for Bradford Society to help members of the class of 2021 get to know one another and enjoy their Texas Law experience.
Greer loves dogs (her family's and strangers'), exploring the restaurant scene, watching reruns of The Office, finding Instagram-worthy spots, reading on the beach, and '90s music.