Helen Hargrave Society
Helen Hargrave (1894-1985) enrolled at the University of Texas in both the Department of Education and the Law School. As a student, she was a member of the editorial board of the Texas Law Review, a member of Kappa Beta Pi, Mortar Board, and Cap and Gown honor societies, and a member of Pi Beta Phi social sorority. Completing the requirements for both degrees in three and a half years, Hargrave graduated from the University of Texas School of Law in 1926. In 1939, she returned to the University of Texas School of Law as head librarian. Hargrave played a vital role in developing the collection at the law library, and made substantial contributions to the design of Tarlton Law Library when Townes Hall was built in 1953.
For her full biography, visit her page on the Tarlton Law Library website.
Photo courtesy of the Tarlton Law Library.
Faculty Advisor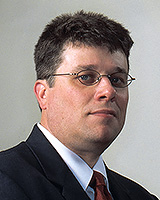 Professor Derek P. Jinks
Professor of Law
Community Fellow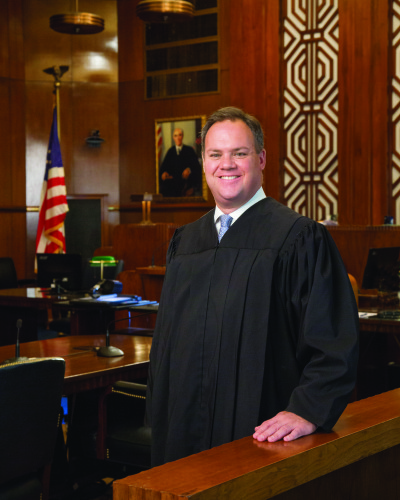 Judge Gregg J. Costa, '99
Judge, United States Court of Appeals for the Fifth Circuit
Judge Costa was born in 1972 in Baltimore, Maryland, but was raised in Richardson, Texas, where he attended Richardson High School. In 1994, he earned his Bachelor of Arts degree from Dartmouth College. After college, Judge Costa joined Teach for America and taught the third and fourth grades at East Sunflower Elementary School in Sunflower, Mississippi. He then earned his J.D. in 1999 from Texas Law, where he was Editor in Chief of the Texas Law Review and graduated with highest honors.
After law school, Judge Costa clerked for Judge A. Raymond Randolph on the U.S. Court of Appeals for the D.C. Circuit. He spent the following year as a Bristow Fellow in the Office of the U.S. Solicitor General, and then clerked for Chief Justice William Rehnquist on the U.S. Supreme Court. From 2002 to 2005, Judge Costa was a civil litigation associate at Weil, Gotshal & Manges in Houston, Texas. In 2005, he left private practice and joined the U.S. Attorney's Office for the Southern District of Texas. Judge Costa served there as a prosecutor in the Major Offenders and Major Fraud sections until President Obama appointed him to the federal bench in 2012.
Society Student Leaders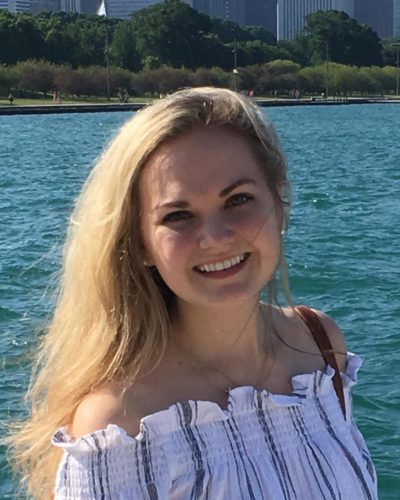 Brittany Bratcher ('19)
Brittany is a third-year law student from Waco, Texas. She attended undergrad at The University of Texas at Austin where she received her Bachelor of Business Administration from McCombs School of Business with a focus in marketing and a minor in theater and dance. She serves as an Articles Editor for the Texas Journal of Oil, Gas, and Energy Law and is Membership Chair for the Federalist's Society's chapter at The University of Texas. She is also a Student Editor for the Texas Review of Law and Politics, and after graduating from law school, she would like to practice corporate law. Brittany is eager to serve the first-year law students at the law school by encouraging and motivating them as they navigate their first year of classes. In her free time, Brittany enjoys choreographing dances for children's dance competitions.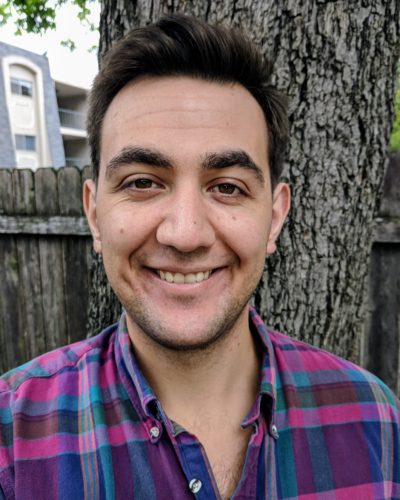 Alex Hille ('19)
Alex Hille is a 3L who originally hails from a suburb of Portland, Oregon, but moved to Las Cruces, New Mexico (no, not the place from Breaking Bad) at the age of nine, where he lived until graduating high school (once a Dawg, always a Dawg). He then attended the University of Virginia. Graduating in 2016 with a degree in philosophy, Alex was relieved to immediately begin law school at the University of Texas. This summer Alex will be working for the Benson Firm, a small, Austin based firm that focuses on insurance litigation.
Outside of law school, Alex is a proud New Mexican who knows an annoying amount of state trivia (seriously, don't ask him about it--you've been warned). Alex learned how to play electric bass for jazz band in middle school, and played all throughout high school and college. Alex is also obsessed with the NBA, is an avid Heat fan, and likes to play pickup where his greatest skill is being marginally taller than most other people. Some of Alex's other hobbies include playing video games, re-watching the first four seasons of the West Wing, and perusing fashion blogs for minor deals. Alex is excited to be a dean's fellow because he hopes to enable 1Ls to have an enriching first year both in, and outside the classroom.
Kirby Gilbert ('19)
Kirby grew up in Houston, Texas, and she attended Elon University in North Carolina. She graduated college in 2016 with a B.A. in Strategic Communications and a minor in Sport & Event Management. In undergrad, Kirby served as an academic senator for Elon's Student Government Association and was the recruitment chair for her sorority.
Kirby is in her third year of law school and is also involved in TJOGEL as the director of communications. She is interested in corporate law.
Kirby is excited to be a Society Coordinator because she looks forward to helping law students enjoy their time in law school and foster a supportive community.