Gus Hodges Society
Gus Hodges (1908-1992) attended the University of Texas, receiving his B.B.A. in 1930 and his LL.B. in 1932. He was a member of Phi Delta Phi, Chancellors, Order of the Coif, and the Texas Law Review. After practicing personal injury law in Dallas, Hodges returned to the University of Texas School of Law to teach civil procedure in 1940. A perennial favorite of the students and an expert at teaching the legal process and intricacies of civil procedure, Hodges was also one of the law school's most colorful professors. He favored wearing red socks and polka-dot bow ties and sported a trademark handlebar mustache, which he twirled while lecturing. He is also remembered for "excusing" any student found to be unprepared, and stopping class until the student left the room.
For his full biography, visit his page on the Tarlton Law Library website.
Photo courtesy of the Tarlton Law Library.
Faculty Advisor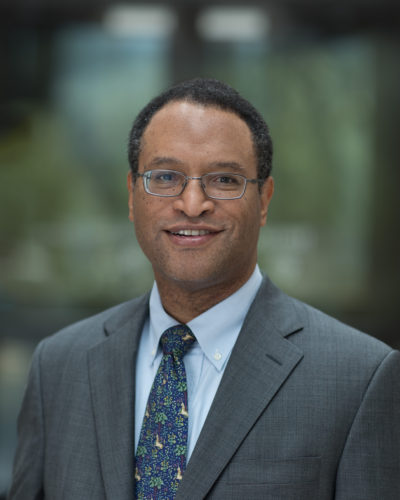 Professor Patrick Woolley
Beck Redden Professor in Law
Community Fellow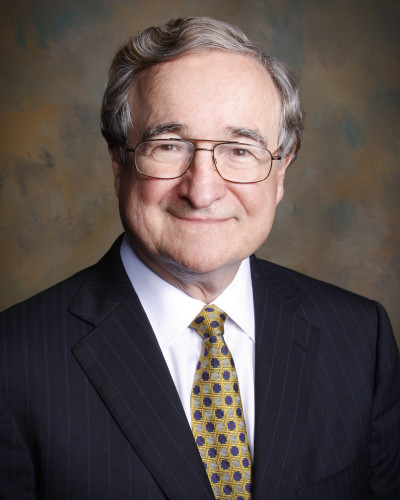 Harry M. Reasoner, '62
Partner, Vinson & Elkins LLP
Harry M. Reasoner graduated from Rice University in 1960 and from The University of Texas School of Law in 1962. He then completed post-graduate work at the University of London as a Rotary Foundation Fellow, studying international law and comparative law of competition and monopoly. He clerked for Judge Charles E. Clark on the U.S. Court of Appeals for the Second Circuit in 1963-1964. He joined Vinson & Elkins in 1964 and was Managing Partner from 1992 through 2001. His principal area of practice is complex civil litigation, including antitrust and securities litigation.
Mr. Reasoner is a Fellow of the American College of Trial Lawyers, International Academy of Trial Lawyers, International Society of Barristers, and the American Bar Foundation. Mr. Reasoner's professional memberships include The American Law Institute and the American Board of Trial Advocates.
Mr. Reasoner serves on the Board of Trustees of Baylor College of Medicine and as a Trustee Emeritus of Rice University and The Center for American and International Law. He chairs the Supreme Court appointed Texas Access to Justice Commission. He is a Board Member of The Supreme Court of the United States Historical Society and serves on the Board of Advisors of the James A. Baker III Institute for Public Policy at Rice University. He is also a member of the Philosophical Society of Texas and a Life Trustee of The University of Texas Law School Foundation.
Society Student Leaders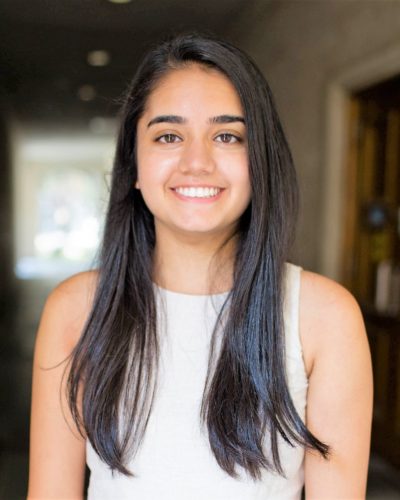 Arushi Pandya ('21)
Arushi is a 2L and a born and raised Austinite. She is a double Longhorn (hook 'em!) and completed her undergraduate education at UT Austin where she majored in Biology and Plan II. During her time as an undergraduate she performed research with the Schallert Neuropsychology Lab, was Service Director of the Texas Orange Jackets, and worked with various health policy and bioethics organizations. She serves as Administrative Director for the Journal of Law and Technology, Peer-to-Peer Community Engagement Director for the Women's Law Caucus, and Pro Bono Scholar for the Psychiatric Advanced Directives Project. She plans to work in health law after graduation.
In her free time she teaches yoga classes with the Law School Yoga Club and loves traveling, spending time with family and friends, and making bad puns. Arushi is excited to serve the law school community and help the next class of 1Ls have a wonderful year!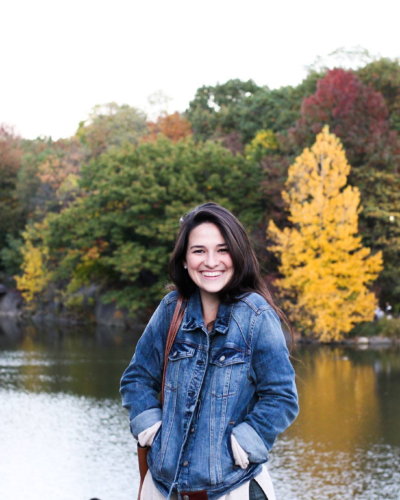 Rachel Moore ('20)
Rachel Moore is a 3L at Texas Law. Originally from Houston, Texas, Rachel made the move to Austin to attend The University of Texas for undergrad and graduated with a B.B.A. in Business Honors and Marketing and a B.A. in Government. Having loved her four years in Austin, Rachel chose to stay and attend Texas Law after graduation. At Texas Law, Rachel is a member of the Texas Law Review, is a TQ for the 1L writing classes, is the Director of Finance for the Texas Business Law Society, is a member of the Women's Law Caucus, and is a Staff Editor for the Texas Journal of Oil, Gas, and Energy Law. After Rachel's 1L year, she spent her summer at Vinson & Elkins in Dallas, Texas. Rachel spent her 2L summer working at Skadden, Arps, Slate, Meagher & Flom in New York, New York.
Rachel loves breakfast tacos, days spent out on the lake, photography, hiking, and playing the guitar. This is Rachel's second year as a Dean's Fellow, and she is excited to continue serving the 1L community because she knows that the Society program is an integral part to making Texas Law the best place to be a law student.
Christian Trevino ('20)
Christian grew up in San Antonio, Texas. He majored in Economics at Texas A&M University, where he served as the President of the 12th Man Student Foundation and chaired the Transportation Subcommittee for Texas A&M Student Senate. Christian completed his undergraduate studies in 3 years and subsequently enrolled at Texas Law.
Christian is a member of Texas Journal of Oil, Gas, and Energy Law and serves as Vice President of Texas Business Law Society. He hopes to share his love for Texas Law as a Society Coordinator and mentor 1Ls through one of the most challenging and rewarding years of their lives.
In his free time Christian enjoys traveling, playing sports, and listening to live music. Also, he can quote almost all of Friends. If you have any questions or concerns he would be happy to talk to you and looks forward to a great year with Hodges Society.