Gus Hodges Society
Gus Hodges (1908-1992) attended the University of Texas, receiving his B.B.A. in 1930 and his LL.B. in 1932. He was a member of Phi Delta Phi, Chancellors, Order of the Coif, and the Texas Law Review. After practicing personal injury law in Dallas, Hodges returned to the University of Texas School of Law to teach civil procedure in 1940. A perennial favorite of the students and an expert at teaching the legal process and intricacies of civil procedure, Hodges was also one of the law school's most colorful professors. He favored wearing red socks and polka-dot bow ties and sported a trademark handlebar mustache, which he twirled while lecturing. He is also remembered for "excusing" any student found to be unprepared, and stopping class until the student left the room.
For his full biography, visit his page on the Tarlton Law Library website.
Photo courtesy of the Tarlton Law Library.
Faculty Advisor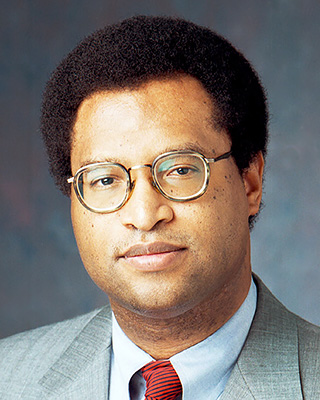 Professor Patrick Woolley
Beck, Redden & Secrest Professor in Law
Community Fellow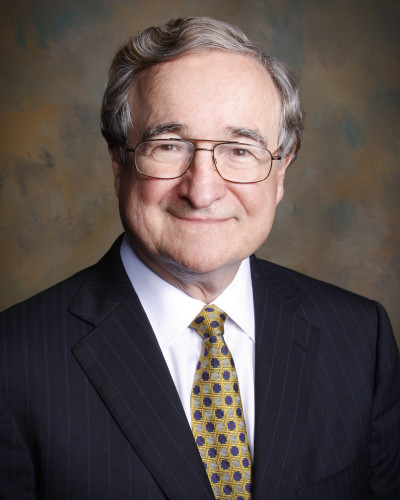 Harry M. Reasoner, '62
Partner, Vinson & Elkins LLP
Harry M. Reasoner graduated from Rice University in 1960 and from The University of Texas School of Law in 1962. He then completed post-graduate work at the University of London as a Rotary Foundation Fellow, studying international law and comparative law of competition and monopoly. He clerked for Judge Charles E. Clark on the U.S. Court of Appeals for the Second Circuit in 1963-1964. He joined Vinson & Elkins in 1964 and was Managing Partner from 1992 through 2001. His principal area of practice is complex civil litigation, including antitrust and securities litigation.
Mr. Reasoner is a Fellow of the American College of Trial Lawyers, International Academy of Trial Lawyers, International Society of Barristers, and the American Bar Foundation. Mr. Reasoner's professional memberships include The American Law Institute and the American Board of Trial Advocates.
Mr. Reasoner serves on the Board of Trustees of Baylor College of Medicine and as a Trustee Emeritus of Rice University and The Center for American and International Law. He chairs the Supreme Court appointed Texas Access to Justice Commission. He is a Board Member of The Supreme Court of the United States Historical Society and serves on the Board of Advisors of the James A. Baker III Institute for Public Policy at Rice University. He is also a member of the Philosophical Society of Texas and a Life Trustee of The University of Texas Law School Foundation.
Society Student Leaders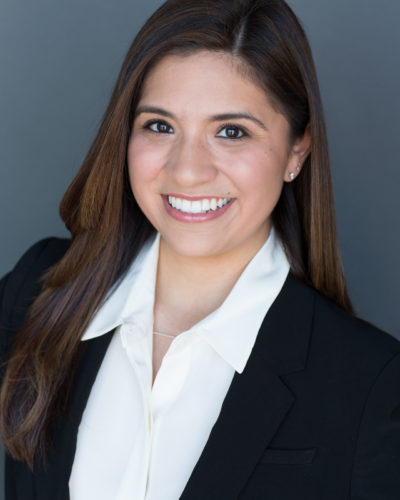 Larissa Garcia ('18)
Larissa Garcia is a 3L from McAllen, Texas. She earned her BA from Columbia University, where she majored in Neuroscience and Behavior. After she graduated, Larissa returned to Texas and spent two years working as a policy analyst at the Texas Legislature in Austin. While at Texas Law, Larissa has been involved with the Society Program, the Women's Law Caucus, and CHLSA. She spent her 1L and 2L summers clerking at a firm in Dallas, and hopes to pursue a career in litigation.
Larissa is thrilled to be Dean's Fellow for Hodges Society this year and can't wait to help welcome the 1L class to Texas Law. When she's not studying or at the law school, Larissa enjoys indoor cycling, taking her dogs, Bear and Moose, around Town Lake, and re-watching episodes of Friends, Seinfeld, and The Office on Netflix.
Kate Goodrich ('18)
Kate Goodrich is a 3L originally from Arlington, Texas. After graduating from the University of Texas in 2011, she received her Masters degree in Global Politics from Trinity College in Dublin, Ireland through a scholarship provided by Rotary International. After her masters, she worked in Washington D.C. for two years as a federally-registered lobbyist before deciding she couldn't ignore the siren song of law school in Austin any longer. In her time in D.C., she lobbied primarily for transportation and infrastructure issues and worked closely with Congress on several pieces of complex legislation. Kate really likes trains.
At U.T. Law, Kate has had the incredible opportunities to intern for Federal District Judge Hon. Pitman and at the Senate Natural Resources Committee during the 85th legislative session. She received the Texas Energy Law Association Scholarship through the Texas Journal of Oil, Gas and Energy Law, made it to quarter finals in the Hutcheson moot court competition, and participated in several rewarding pro bono projects, including Pro Bono in January.
Kate enjoys infusing her own liquor, trying new places to eat, fostering kittens, live music, connecting people who wouldn't have ordinarily been friends and bragging about Austin, Texas. She hopes to pursue a career as either a lobbyist or a litigator when she graduates. If she can make half the difference for one 1L that her Deans Fellow made for her, she will be thrilled.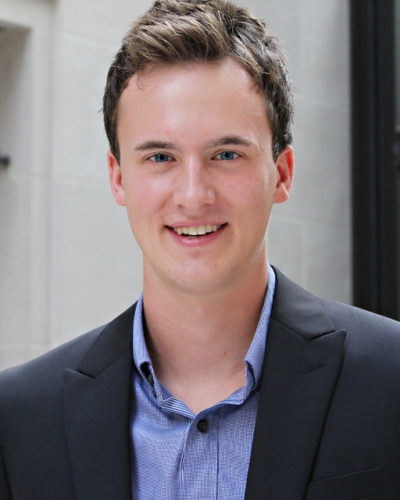 Tyler Somes ('18)
Tyler grew up outside Rochester, New York in the small village of Honeoye Falls.  His undergraduate studies were in International Affairs at the George Washington University in the nation's capitol.  During that time, he spent a year studying and working across the Middle East, living in Morocco, Egypt and Palestine.
Tyler comes to Texas Law after working as a union organizer for the Service Employees International Union and a paralegal in the Homeowner Defense Project at Legal Services NYC.  His goal in obtaining a law degree is to become increasingly effective as an advocate for social and economic justice.  He is the G. Rollie White Public Interest Scholar for the Class of 2018.
The Society Program is one of Tyler's favorite things about Texas Law.  He believes that it facilitates positive community-building and camaraderie in each incoming class, helping to distinguish the culture of Texas Law from other schools.  He would be happy to answer questions and offer guidance about any aspect of the law school experience and looks forward to an invigorating year with Hodges Society.