Antonio "T.J." Martinez Society
Antonio "T.J." Martinez was born in San Antonio, Texas, but grew up in Brownsville, Texas.  Martinez went on to attend and graduate from Boston College with a B.A. in Political Science and Communications.  After college, he attended Texas Law, graduating in 1996.
In 1996, ten days after sitting for the bar exam, he entered the Society of Jesus. After taking his vows, he earned a Master of Arts in Philosophy at Loyola University Chicago and began teaching theology at Jesuit College Preparatory School of Dallas. Martinez completed his own studies in theology at Weston Jesuit School of Theology in Cambridge, MA, receiving an M.Div. and Th.M., and was ordained on June 9, 2007. After ordination, he earned a Master of Education in School Leadership at Harvard University and received the Intellectual Contribution Award given by Harvard's School Leadership Program.
After graduating from Harvard, Fr. Martinez moved to Houston and served as founding president of Cristo Rey Jesuit College Preparatory of Houston. The school opened in 2009 and exclusively serves children living at or below the poverty line.
In 2013, every member of the school's first graduating class received acceptance to a college or university.
In 2014, Fr. Martinez died after battling stomach cancer.
To learn more about Cristo Rey Jesuit College Prep of Houston, visit here.
To learn more about Father Martinez, visit here.
Faculty Advisor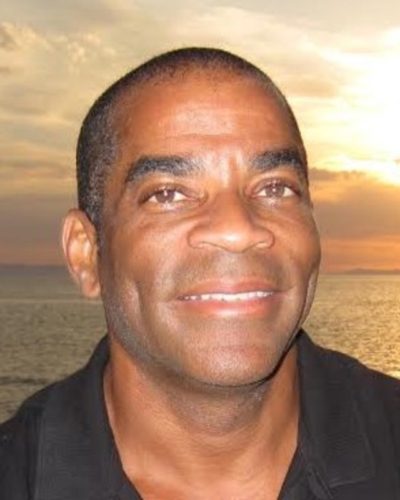 Professor Kevin V. Haynes
Lecturer
Community Fellow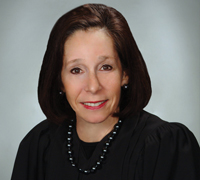 Judge Nancy F. Atlas
Senior Judge, United States District Court for the Southern District of Texas
Nancy Atlas was appointed a United States District Judge for the Southern District of Texas, Houston Division, in 1995. Judge Atlas is active in the American Bar Association and its Section of Litigation.  She is a member of the Section of Litigation's governing council, Chaired the ABA Standing Committee on Federal Judicial Improvements, and held many other leadership positions within the Litigation Section, such including chairing committees on multi-jurisdictional practice, ethical settlement guidelines, and Alternative Dispute Resolution Committee.  Judge Atlas also is a member of the American Law Institute. Judge Atlas was a council member of the State Bar of Texas Alternative Dispute Resolution Section, co-chaired the committee that created the Texas Ethical Guidelines for Mediators, and served as director and treasurer of the Houston Bar Foundation.  She founded, and was a Director and Vice President of, the Association of Attorney-Mediators, Inc. (Houston Chapter).
Judge Atlas is a member of the Judicial Conference of the United States' Committee on Judicial Security, which oversees issues pertaining to security of United States Judges both at courthouses and elsewhere. She also chairs that Committee's Subcommittee on Budget and Finance, which has direct oversight of the United States Marshal Services' court security budget. Before taking the bench, Judge Atlas chaired the Texas Higher Education Coordinating Board, and was active in various charities. Judge Atlas graduated from Tufts University (1971) magna cum laude and Phi Beta Kappa.  She earned a Juris Doctor degree from New York University School of Law (NYU) (1974), where she served as Managing Editor of NYU's Annual Survey of American Law, and received the law school's Vanderbilt Award for outstanding service.
Society Student Leaders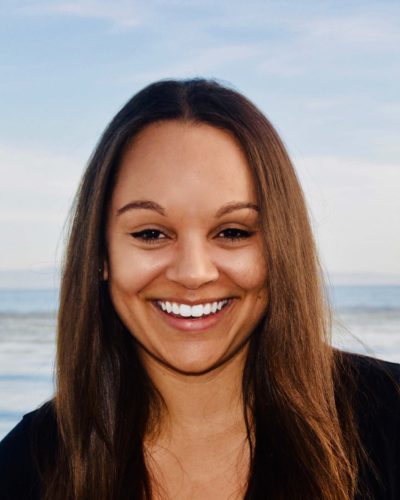 Eliza Dawson ('21)
Eliza was born and raised in Oceanside, California, a small-town in San Diego County. She graduated in 2018 from the University of California, Santa Barbara with a B.A. in Global Studies. Eliza is involved in various campus organizations throughout the law school including the Women's Law Caucus, the Texas Business Law Society, the Public Interest Law Society, and the Thurgood Marshall Legal Society. During her 1L year, Eliza was an avid participant in the Mithoff Pro-Bono program, completing over 50 hours of service. Eliza is spending her summer working in a Big Law Firm in Dallas, hoping to pursue a career in Mergers and Acquisitions.
In her free time, Eliza enjoys exploring Austin with her friends, scouting out the best rooftop happy hours, and playing with each and every dog she sees at Zilker Park. Eliza is so excited to join the Society Program this year and help 1Ls love their first year of law school as much as she did. She is thrilled to be able to support the incoming class in any way that she can, and she can't wait to get to know everyone.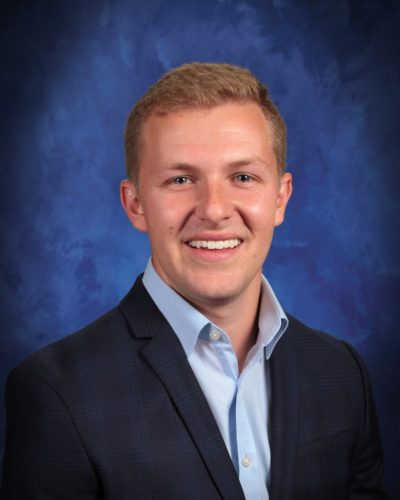 Andrew Klokiw ('20)
Andrew is a 3L, who despite having never visited Austin prior to applying to UT, now considers it home. He is originally from New York (the city, then the suburbs, then the city again), where he spent his first 26 years, save for four fantastic years in Boston at Boston College (class of 2013). After attaining a degree in some combination of International Studies/Political Science/Hispanic Studies/History, he returned to New York as part of an Analyst Program at Citibank in Corporate/Transaction Banking. He spent four years at Citi before making the move to Austin to enroll at Texas Law.
Throughout his two years at UT, Andrew has been an officer/member/representative for the following orgs: the Student Bar Association, Texas Law Admissions Program, the Society Program, the Texas Law Review, Texas Journal of Oil, Gas, & Energy Law, the annual Pro Bono in January trip, the Texas Business Law Society, and Delta Theta Phi, among other organizations. He is definitely most proud of founding the UT Law Football Club, which enters Co-Ed and Men's teams in UT's school-wide intramural competitions. As you can hopefully tell, Andrew loves UT and takes every opportunity he can to get involved in the school. During his 1L summer, Andrew worked at Akin Gump in Dallas, and he returns to Austin for his 3L year from a 2L summer spent in New York with Sullivan & Cromwell.
Andrew is looking forward to returning to the Society Program, as it was one of his favorite parts of his 2L year. In his free time, he enjoys (and highly recommends) exploring Austin's thriving brewery scene and great parks, eating at the city's myriad Mexican restaurants, running, soccer (playing and watching his beloved Liverpool), any/all New York sports (Rangers, Giants, Yankees, Knicks) and fantasy baseball (which consumes an embarrassing amount of his time). He has come to understand the awesome role that the Society Program can play in easing students' transition to 1L and law school, and he can't wait to be a Dean's Fellow to another great group of Texas Law students this year.
William Zakhary ('21)
William (Will) Zakhary is a 2L from Houston and Rochester, NY. He attended The University of Texas at Austin as an undergraduate (Hook 'Em!), majoring in Finance, Economics, and French. As a 1L, he was involved with the Expunction and DACA clinics, and successfully attempted the Civil Procedure course. He is interested in international trade law, and is spending his summer at Norton Rose Fulbright in Houston in the transactional practice. In his free time, Will cooks and bakes bread, takes care of his puppy, and spends time at the pool.
Will became involved in the Society Program because of his love for the program and for The University of Texas. He served as a camp counselor for Camp Texas, a freshman orientation camp, and represented the university throughout his four years as an undergraduate. He is looking forward to facilitating a wonderful year for every 1L in Martinez through signature Society Program events like the boat cruise and Society Week, but also hopes to make the year unforgettable with some unique hangouts. He is happy to be a resource for the 1Ls, and can be reached by email or phone any time. Will's goal for Martinez 1Ls is to help them bond and make friendships that not only help them survive, but thrive through their first year. In addition to the Society Program, he is also involved in Texas Law Fellowships (TLF) as its tailgate coordinator. Will speaks fluent Arabic and bad French.