Charles T. McCormick Society
Charles T. McCormick (1889-1963) recieved his B.A. from the University of Texas in 1909, and his LL.B. cum laude from Harvard Law School in 1912. He practiced in his father's law firm, Etheridge, McCormick, and Bromberg, in Dallas before serving as a captain of infantry in the United States Army from 1917-1919. After World War I, McCormick was employed by Standard Oil Company in New York, but he soon returned to Dallas to practice. In 1922, McCormick joined the faculty of the University of Texas School of Law. In 1940, after stints at UNC and Northwestern law schools, he returned to the University of Texas as dean of the law school. McCormick was named dean emeritus in 1961 and retired from the university in 1962. A scholarship for law students was established in his honor in 1964 and a professorship was established in 1965.
For his full biography, visit his page on the Tarlton Law Library website.
Photo courtesy of the Tarlton Law Library.
Faculty Advisor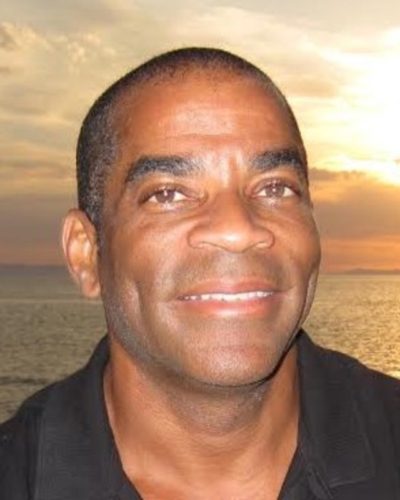 Professor Kevin V. Haynes
Lecturer
Community Fellow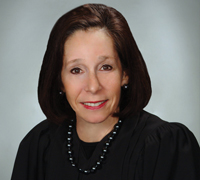 Judge Nancy F. Atlas
Senior Judge, United States District Court for the Southern District of Texas
Nancy Atlas was appointed a United States District Judge for the Southern District of Texas, Houston Division, in 1995. Judge Atlas is active in the American Bar Association and its Section of Litigation.  She is a member of the Section of Litigation's governing council, Chaired the ABA Standing Committee on Federal Judicial Improvements, and held many other leadership positions within the Litigation Section, such including chairing committees on multi-jurisdictional practice, ethical settlement guidelines, and Alternative Dispute Resolution Committee.  Judge Atlas also is a member of the American Law Institute. Judge Atlas was a council member of the State Bar of Texas Alternative Dispute Resolution Section, co-chaired the committee that created the Texas Ethical Guidelines for Mediators, and served as director and treasurer of the Houston Bar Foundation.  She founded, and was a Director and Vice President of, the Association of Attorney-Mediators, Inc. (Houston Chapter).
Judge Atlas is a member of the Judicial Conference of the United States' Committee on Judicial Security, which oversees issues pertaining to security of United States Judges both at courthouses and elsewhere. She also chairs that Committee's Subcommittee on Budget and Finance, which has direct oversight of the United States Marshal Services' court security budget. Before taking the bench, Judge Atlas chaired the Texas Higher Education Coordinating Board, and was active in various charities. Judge Atlas graduated from Tufts University (1971) magna cum laude and Phi Beta Kappa.  She earned a Juris Doctor degree from New York University School of Law (NYU) (1974), where she served as Managing Editor of NYU's Annual Survey of American Law, and received the law school's Vanderbilt Award for outstanding service.
Society Student Leaders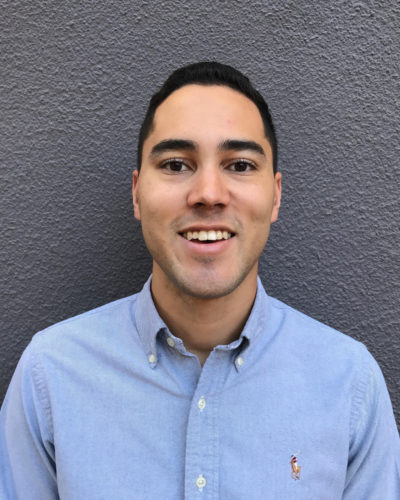 Devon Diggs ('19)
Devon was raised the son of military service members, moving around frequently while growing up. He attended high school in Copperas Cove, TX and graduated from the University of Texas at Austin in 2013 with a B.A. in Economics and a minor in Government. Prior to attending law school, he worked for two years in a sales support role for an insurance broker. During his 1L year, Devon got involved in multiple different organizations, including the Thurgood Marshall Legal Society, the American Constitution Society, the Texas Business Law Society, and the American Journal for Criminal Law. He also channeled his love for the University of Texas into providing tours for prospective law students as a member of the Student Recruitment and Orientation Committee. During his first summer, he worked as a summer associate for Latham & Watkins LLP in San Francisco, CA where he developed an interest in commercial litigation.
In his free time, Devon loves to watch, play, and debate sports. He is especially a fan of football, basketball, and soccer. He also enjoys watching movies at Alamo Drafthouse, playing trivia, and taking his dog to swim at Auditorium Shores. Devon became a Dean's Fellow to play a personal role in ensuring that 1Ls feel the support that comes with being a member of the Texas Law community.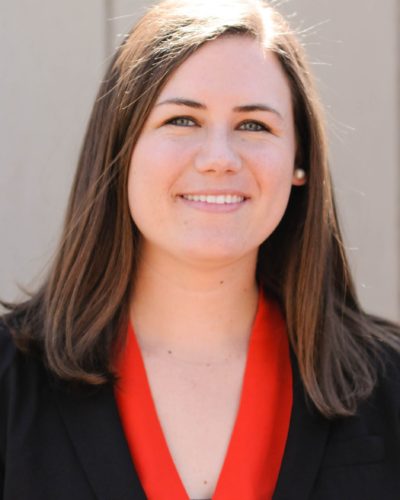 Blake Martin ('18)
Blake Martin is a 3L from Dallas, Texas.  She graduated from The University of Tulsa in 2009 with degrees in Accounting and History.  After graduation, Blake returned to Dallas, working first in Big 4 Accounting and then as a controller for a small group of companies. She decided to come to law school to continue her tax studies and hopes to practice tax law at a firm in Dallas after graduation.
Blake is excited to begin her second year as a Dean's Fellow, this year for McCormick.  She had a wonderful 1L experience, due in large part to her mentor and society coordinator. She is looking forward to helping the class of 2020 make the transition to law school and have the best 1L year possible. Blake enjoys being on the lake, running, intramural sports, brunch, and exploring Austin with her yellow lab Patton.
Sandra Benyamin ('19)
Sandra was born in New Brunswick, New Jersey, but was raised in Austin, Texas. She studied Early Child Development while she attended The University of Texas at Austin. She soon realized two things—first, the power the law had on people's lives, and second, interpreting the law in different ways could result in different outcomes. Passionate about making a difference, she chose The University of Texas School of Law and with encouragement from friends and family, she made it through her 1L year. Sandra intends to help 1L's love their law school experience just as much as she did. Sandra loves to play sports and eat. She also likes to run, and loves to listen to music.