Alice Sheffield Society
Alice Sheffield (1896-1984) enrolled at the University of Texas in 1914, and was awarded her LL.B. in 1918. Admitted to the Texas State Bar in 1918, Sheffield was the youngest woman certified to practice before the Texas Supreme Court. Sheffield began working for the Gulf Oil Corporation in 1925 and spent her long and successful career in its legal department, advancing to associate general counsel. She was named an honorary member of Order of the Coif in 1974.
For her full biography, visit her page on the Tarlton Law Library website.
Photo courtesy of the Tarlton Law Library.
Faculty Advisor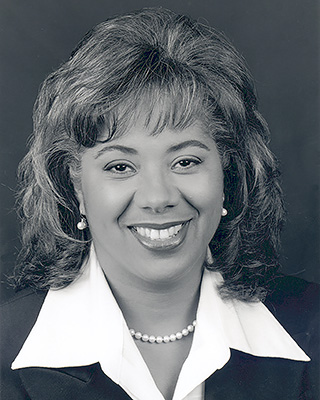 Professor Tracy McCormack, '86
Senior Lecturer / Director - Advocacy Programs
Community Fellow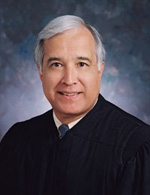 Judge Edward C. Prado, '72
Judge, United States Court of Appeals for the Fifth Circuit
The Honorable Edward C. Prado currently serves as a judge on the United States Court of Appeals for the Fifth Circuit, having been appointed by President George W. Bush in 2003. He served for almost twenty years as United States District Judge for the Western District of Texas, after his appointment to the federal bench by President Ronald Reagan in 1984. He graduated from the University of Texas at Austin in May 1969 and received his JD degree from the School of Law in 1972.
Prado has been a leader in numerous bar associations and law-related organizations. He has been a member of the Texas and San Antonio Bar Associations since 1972, including service as president, and later director and chairman of the Board of Trustees of the San Antonio Bar Foundation. Prado served on the Texas State Bar Crime Victims Committee, and was appointed by the late Chief Justice William Rehnquist to serve as the chairman of the Criminal Justice Act Review Committee from 1991–1993.
Prado also has been actively involved in community and charitable affairs as a member in organizations such as: St. Mark's Catholic Church, the Witte Museum Community Advisory Committee, the Philosophical Society of Texas, the Rotary Club of San Antonio, and Leadership San Antonio. Prado has also reached out to children in the San Antonio community by conducting events in his courtroom as an introduction to the law, and to the children of Austin by participating in a favorite annual event, the trial of Gold E. Locks, which is held every year as a part of "Explore UT."
Society Student Leaders
Mike French ('19)
Mike French is a 2L from Austin, Texas. He graduated from the University of North Carolina at Chapel Hill with a degree in Computer Science and Linguistics. After college, he spent a year overseas in East Asia with Cru (formerly Campus Crusade for Christ). He then returned home to Austin to pursue a law degree in his hometown.
Mike has mentored younger students in various contexts since early high school. The Society Program was one of his favorite parts of his 1L experience. Mike is very excited to serve as a Dean's Fellow in the Sheffield Society and to welcome incoming 1L's into the Texas Law community. Mike loves ultimate frisbee, breakfast tacos, and complaining about how much Austin has changed since he was a kid.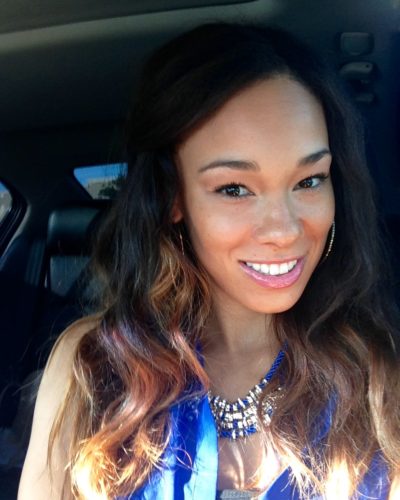 Leni Ackerman ('18)
Leni Ackerman is a 3L at Texas Law, who grew up in both Arlington, Virginia and San Antonio, Texas. She graduated from The University of Texas at Austin with a B.S. in Human Development. After graduation, Leni worked as an outside sales representative for an international clinical laboratory, and then as a sales manager and product developer for an internet marketing and direct sales company. Over the summer, Leni worked at two firms—Norton Rose Fulbright (Dallas, TX) and Gibson, Dunn & Crutcher (Los Angeles, CA)—in various practice areas including Commercial Litigation, Mergers & Acquisitions, Environmental Litigation, and Real Estate. Leni's interest in mentoring stems from a desire to help 1Ls navigate their first year of law school and to serve as a resource for them. She is excited to return as a Dean's Fellow, connect with new students, and to give back to the law school's community. Leni loves watching live music, the San Antonio Spurs, and Dallas Cowboys, online shopping, lobster, sunny 76-80 degree weather, and reading fiction novels.
Joe Carmical ('18)
Joe Carmical is a 3L from Collins, Arkansas (if you don't know where that is that's because no one does).  He completed his undergraduate degree at The University of Central Arkansas, graduating in 2015 with a bachelor's degree in accounting and a Masters of Business Administration.  After graduation,  Joe immediately began law school here at the University of Texas.
As a former college athlete and tutor, Joe has always loved working in community development and is excited to be involved in the Texas Law community as the Society Coordinator for the Sheffield Society. Joe loves being outside, cooking, hiking, disc golf, board games, charades, and Netflix, and he is passionate about fried rice. He is also very competitive. Joe is excited to lead The greatest society to another championship.