Alice Sheffield Society
Alice Sheffield (1896-1984) enrolled at the University of Texas in 1914, and was awarded her LL.B. in 1918. Admitted to the Texas State Bar in 1918, Sheffield was the youngest woman certified to practice before the Texas Supreme Court. Sheffield began working for the Gulf Oil Corporation in 1925 and spent her long and successful career in its legal department, advancing to associate general counsel. She was named an honorary member of Order of the Coif in 1974.
For her full biography, visit her page on the Tarlton Law Library website.
Photo courtesy of the Tarlton Law Library.
Faculty Advisor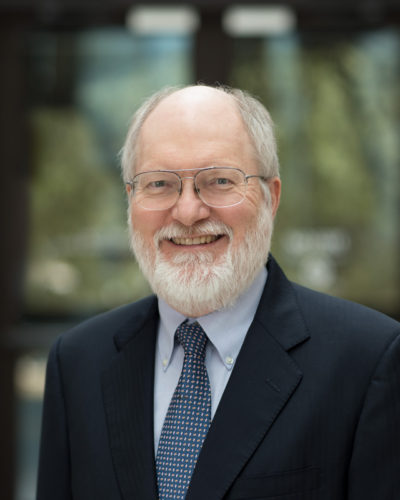 Professor Michael Sturley
Professor of Law
Community Fellow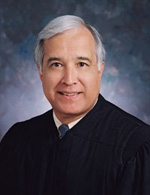 Judge Edward C. Prado, '72
Judge, United States Court of Appeals for the Fifth Circuit
The Honorable Edward C. Prado currently serves as a judge on the United States Court of Appeals for the Fifth Circuit, having been appointed by President George W. Bush in 2003. He served for almost twenty years as United States District Judge for the Western District of Texas, after his appointment to the federal bench by President Ronald Reagan in 1984. He graduated from the University of Texas at Austin in May 1969 and received his JD degree from the School of Law in 1972.
Prado has been a leader in numerous bar associations and law-related organizations. He has been a member of the Texas and San Antonio Bar Associations since 1972, including service as president, and later director and chairman of the Board of Trustees of the San Antonio Bar Foundation. Prado served on the Texas State Bar Crime Victims Committee, and was appointed by the late Chief Justice William Rehnquist to serve as the chairman of the Criminal Justice Act Review Committee from 1991–1993.
Prado also has been actively involved in community and charitable affairs as a member in organizations such as: St. Mark's Catholic Church, the Witte Museum Community Advisory Committee, the Philosophical Society of Texas, the Rotary Club of San Antonio, and Leadership San Antonio. Prado has also reached out to children in the San Antonio community by conducting events in his courtroom as an introduction to the law, and to the children of Austin by participating in a favorite annual event, the trial of Gold E. Locks, which is held every year as a part of "Explore UT."
Society Student Leaders
Mike French ('19)
Mike French is a 3L from Austin, Texas. He graduated from the University of North Carolina at Chapel Hill with a degree in Computer Science and Linguistics. After college, he spent a year overseas in East Asia with Cru (formerly Campus Crusade for Christ). He then returned home to Austin to pursue a law degree in his hometown.
Mike has mentored younger students in various contexts since early high school. The Society Program was one of his favorite parts of his 1L experience. Mike is very excited to serve as a Dean's Fellow in the Sheffield Society and to welcome incoming 1L's into the Texas Law community. Mike loves ultimate frisbee, breakfast tacos, and complaining about how much Austin has changed since he was a kid.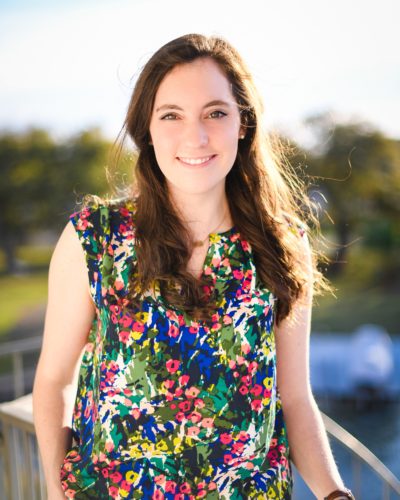 Megan Legband ('20)
Megan is originally from Dallas, TX, and is a proud Baylor Bear. After graduating with a University Scholars degree (which means she studied literature and narrative design), she worked as the Program Coordinator at The Art Center of Waco, a nonprofit art gallery. Her favorite parts of her job were finding needs in the organization and meeting them, as well as serving her community by promoting engagement with the arts. Her legal interests include appellate litigation, real estate law, and family law. Megan is passionate about community-building and loves to help people thrive in their space, and is delighted to contribute to 1Ls' personal growth as a Dean's Fellow. In her free time, Megan enjoys photography, singing in Medley, hiking, and true crime podcasts.
David Liu ('20)
David Liu is a 2L from Maplewood, Minnesota. He had a childhood filled with skiing, ice fishing, shoveling driveways, and building the best snow forts. David graduated from The University of Chicago with a degree in Economics. After graduation, he immediately began law school here at the University of Texas. He hopes to pursue a career in litigation after completing law school.
As a former college athlete, David is well aware that teamwork is what makes the dream work. As such, he is very excited to foster a fun and supportive community here at Texas Law as the Society Coordinator for the Sheffield Society. When not in the library, David can be found doing a variety of activities. Some of his favorite include playing rugby, quoting his favorite TV shows, hiking, camping, and cheering for under-performing Minnesotan sports teams. Above all, David loves to win and looks forward to defending Sheffield's rightful spot on-top of the Society Games podium.