John Sutton Society
John Sutton (1918-2013) graduated from the University of Texas School of Law in 1941 with honors. He became an associate with the San Antonio firm Brooks, Napier, Brown and Matthews.  In March 1942, Sutton left the practice and joined the Federal Bureau of Investigation as a special agent. Stationed in Allentown, Pennsylvania, Sutton supported the war effort by investigating espionage and suspected foreign agents on American soil. After the war, he moved to San Angelo to practice civil litigation and oil and gas law.  Sutton joined the faculty as a full professor of the University of Texas School of Law in 1957 and served as dean of the law school from 1979 to 1984. Although Sutton retired in 1988, he continued teaching part-time until 2009. He holds the A.W. Walker Centennial Chair Emeritus at the School of Law.
For his full biography, visit his page on the Tarlton Law Library website.
Photo courtesy of the Tarlton Law Library.
Faculty Advisor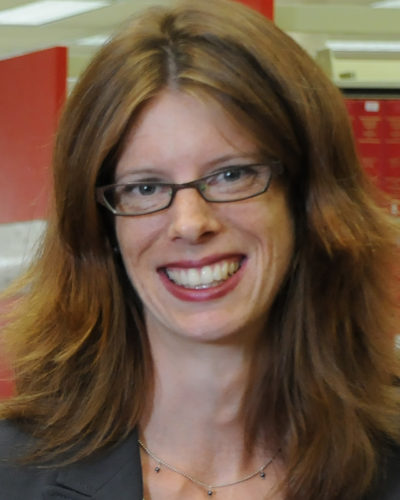 Professor Jennifer Laurin
Professor of Law
Community Fellow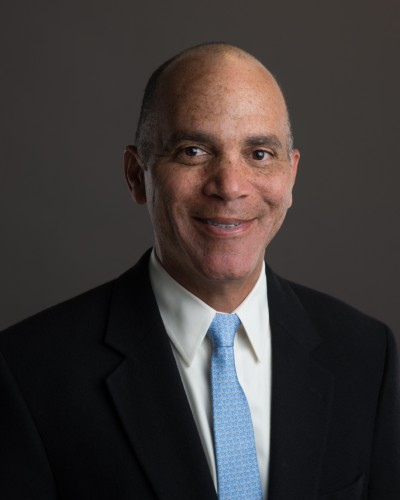 Wallace Jefferson, '88
Partner - Alexander, Dubose, Jefferson, Townsend / former Chief Justice of the Texas Supreme Court
Wallace B. Jefferson was Chief Justice of the Supreme Court of Texas, first appointed to the Court in 2001 by Gov. Rick Perry and subsequently elected to the bench in 2002 by the voters of Texas. He was named chief justice by the governor in 2004, becoming the 26th chief justice of the state. In 2006, he was elected chief justice; he was re-elected to a full term in 2008.
Jefferson made Texas judicial history as the first African-American justice and the first African-American chief justice of the Texas Supreme Court.
During his time on the bench, Jefferson served as president of the Conference of Chief Justices, an association of chief justices from the 50 states and U.S. territories.
Prior to joining the Supreme Court, Jefferson was a partner in San Antonio-based appellate-specialty firm Crofts, Callaway & Jefferson, where he successfully argued two cases before the United States Supreme Court. He is a member of the American Law Institute and is certified in civil appellate law by the Texas Board of Legal Specialization.
A graduate of the James Madison College at Michigan State University and the University of Texas School of Law, Jefferson is the namesake for Wallace B. Jefferson Middle School in San Antonio. He has just been honored with the 2013 Texas Exes' Distinguished Alumnus Award.
Society Student Leaders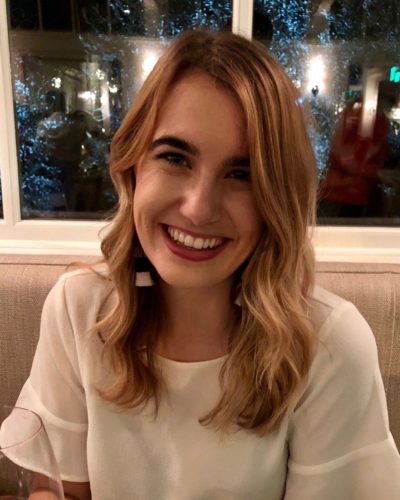 Annie Bennett ('20)
Annie Bennett is a 3L from Kansas City. After graduating from Vanderbilt in 2014 with a degree in Public Policy, Annie attended a post-graduate ministry program called the Kanakuk Institute before moving back to Nashville to teach 8th grade English. She decided to attend law school to pursue a career in public service and has a wide range of interests in the public interest sphere, particularly around the intersection of policy and systemic injustice.
Annie loves baking, doing anything active, and is a self-proclaimed college basketball fanatic (Rock Chalk Jayhawk!). She is also a firm believer that Texas Law is a place where 1Ls can thrive both in and outside the classroom and considers it a privilege to have the opportunity to support students in the process.
Jeff Slusher ('20)
Jeff Slusher is a 3L at Texas Law. Originally from Lufkin, Texas, a small town in East Texas, Jeff attended the University of Texas for one year before switching loyalties and transferring to Texas A&M, where he majored in Political Science and English. But, no story is complete without one final twist, so after graduation, he decided to head back to Austin where he now attends Texas Law. Over his course at Texas Law, Jeff has served as a Teaching Quizmaster, Vice President of External Affairs for the Texas Law Aggie Society, and been a member of the Texas Journal of Oil, Gas and Energy Law, Texas Business Law Society, and Delta Theta Phi.
Jeff has worked for one judge and two law firms during his time as a law student. Over his first summer, Jeff spent time in Dallas with Bracewell, LLP, rotating through their mergers and acquisitions, banking, and complex commercial litigation groups. During his second summer, he worked for Vinson & Elkins, LLP, in Dallas, where he focused on transactional practice groups by rotating through their Mergers and Acquisitions / Capital Markets, Finance, and Restructuring and Refinance groups. In addition to working for firms, Jeff spent time in the Fall of 2L interning for the Honorable Judge Tony Davis in the Western District of Texas Bankruptcy Court.
In his free time, you can usually find Jeff watching various types of sporting events or hiding from his responsibilities at the lake. He is an avid English Premier League Soccer (Come on You Spurs!) and college football fan (Gig 'em), although the only thing his favorite teams are good for is breaking his heart. Jeff is excited to serve the 1L community because he saw firsthand the importance that the Society Program has in making the University of Texas the best place to be a law student!
Mallory Houser ('21)
Mallory Houser is a 2L from McKinney, Texas. Before law school, Mallory attended the University of Kansas where she received a B.S. in Journalism with an emphasis on News and Information, and minored in Business. As an undergraduate student, Mallory held various jobs in the journalism field, ranging from reporting at the Kansas Statehouse to producing weekend newscasts for WIBW-TV in Topeka, Kansas. Mallory hopes to combine her love for the media and the law and pursue a career in media or sports and entertainment law.
In her free time, Mallory loves discovering new speakeasies, restaurants, and the best live music spots in Austin. Mallory is an avid concert-goer, reader, traveller, and college basketball fan. Mallory is looking forward to recreating her amazing first year experience for the incoming 1Ls as Sutton's Society Coordinator and truly believes Texas Law is the best place to be a law student.