3L Giving: A Gift Before I Go
Class of 2019 Sets New Record with 3L Giving Campaign
The Class of 2019 set a new school record with their 3L Giving Campaign: 54.7% participation! That means 178 students raised $17,500 to seed their Class Scholarship and support student organizations and journals at Texas Law. This class knows that a Texas Law degree comes with a commitment to paying it forward for future students. Our participation goal for ALL alumni is 21%, but these students have shown how much more is possible.
Further, a group of 95 students joined the Class of '19 Sunflower Society by committing to a five-year pledge. These students want to lead by example and commit to a lifelong habit of giving back.
These new alumni are off now to careers across the country in law firms big and small, prestigious fellowships, top public-interest organizations, and highly sought-after clerkships. But their connection to Texas Law will remain strong.
We think it's best to let the students speak for themselves about why they gave: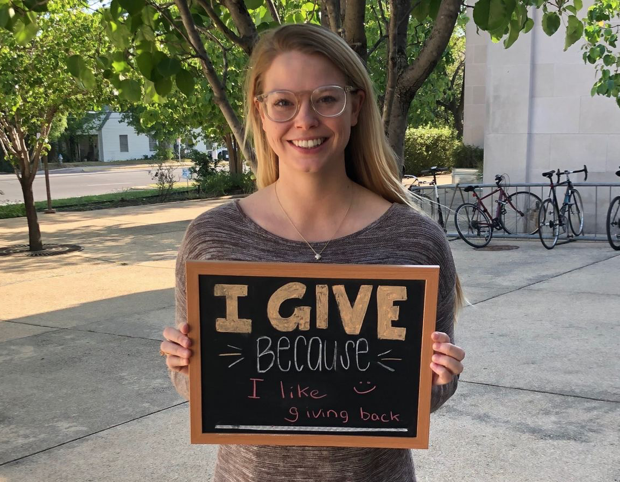 "Texas Law is a special place, but it's only as strong as what we all give back to it."
"I want to be in the habit of giving back—that's why I'm signing a pledge now to give every year for the next five years."
"I want to support future students. One day, they'll be my colleagues and peers in the profession."
"I give to set an example for the students I've mentored, and for my friends and family to see me putting my values into action."
"Great Clinics and Pro Bono are what brought me to Texas Law, and they're what made my time here amazing. I have to support them."
"I'm giving to Texas Law, because I wouldn't have been able to attend here without a scholarship. I know this is the right thing to do."
"I see what alumni giving and support has meant to me and my class. I want to make that impact for the students who come after me."