Annual Giving
Your Gift Makes A Difference
Annual giving is vital to the Law School as it provides us the ability to do things like:
award scholarships,

advance pipeline programs.

enhance the student experience,

fund summer and postgraduate public service fellowships,

support faculty teaching and research efforts, and

enrich our academic and clinical programs.
Your gift is a sign that you value your degree and the opportunities it has afforded you. You can demonstrate your commitment to Texas Law by making a tax-deductible gift to any area of the Law School that has meaning for you. With our alumni by our side, we are poised to continue our tradition of excellence.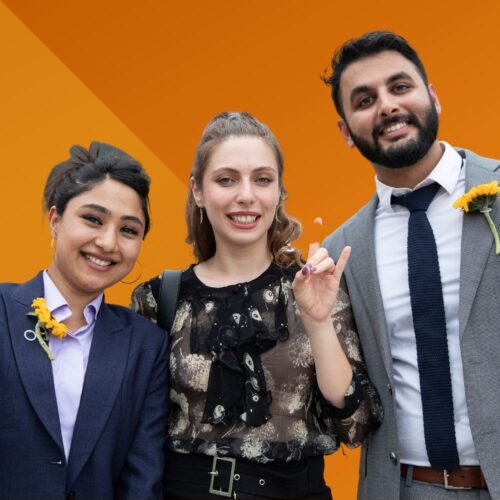 Why Do We Need Your Support Every Year?
As recently as the 1980s, the State of Texas still contributed nearly half of the Law School's budget. Today, the state contribution is less than 12%. Thanks to our loyal alumni, we are able to make up the funding difference and continue our tradition of excellence. However, sustained annual gifts from our alumni are crucial to our continued success and every gift strengthens our position at the forefront of legal education. You can help provide the next generation of lawyers with the education and experience of our longstanding traditions by making an annual gift to the Law School every year.