Alumni Association
When you graduate from The University of Texas School of Law, you become one of our 25,000-strong Alumni Association.
The Texas Law Alumni Association is one of the largest alumni networks for any law school in the country. Texas Law alumni are a tremendous asset and invaluable resource for practicing and non-practicing lawyers everywhere. The association is lead by the Alumni Association Executive Committee and includes alumni representing several regional networks across the U.S.
The Alumni Association presents four awards annually, recognizing the outstanding achievements of Texas Law graduates. Read more about Alumni Awards.
Message from the President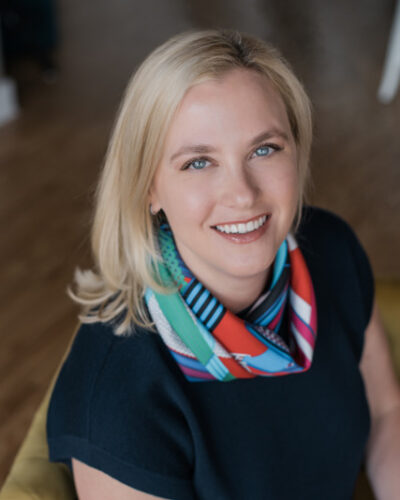 My Fellow University of Texas Law School Alumni: 
I am honored to serve as the current President of the Law School Alumni Association.  Our Alumni Association is comprised of alumni across Texas and throughout the world — leaders in legal, business, and civic arenas.  As the Law School Alumni Association continues to support our alumni network and bridge the path forward for current law students, I hope to serve as a link between the Law School and our alumni. 
Many thanks to those of you who have remained involved with Texas Law through your personal service and financial support.  It is meaningful.  Now, more than ever, we need our alumni support.  I encourage your active participation in these efforts.  Whether you are a frequent visitor to the Law School or you have not returned since graduation, please know that the Alumni Association has a place for you.       
Sincerely, 
Blair Richardson Loocke '06 
Message from the Immediate Past President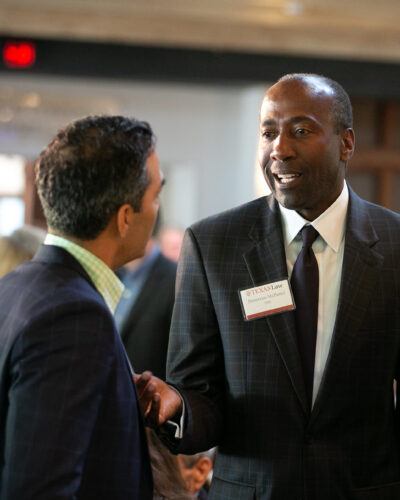 As I now enjoy the title of immediate past president of the UT Law Alumni Association, I send this final message to express my delight and honor in serving as the president of such a distinguished organization comprised of outstanding members. Whether you were on the AAEC board, a regional board, a financial contributor to the Alumni Association or supported the association in some other way during my service as president, please know that you have made a positive difference to Texas Law, and working with you to support the law school has been my pleasure.
Best wishes for continuing success!
Hook 'em!
Demetrius G. McDaniel '90
2023 Alumni Association Executive Committee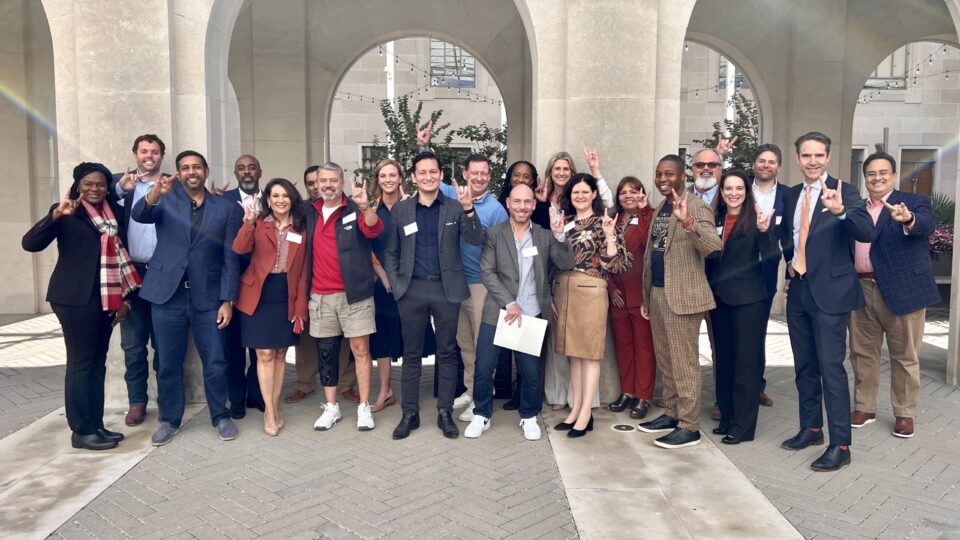 The Alumni Association Executive Committee (AAEC) is comprised of a group of alumni that works together with law school staff to shape the Alumni Association. The Executive Committee helps to foster relationships between the broader alumni community and the Law School.
| POSITION | NAME | GRAD YEAR |
| --- | --- | --- |
| President | Blair Richardson Loocke | 2006 |
| Immediate Past President | Demetrius McDaniel | 1990 |
| Vice President | The Honorable Chari Kelly | 2002 |
| Regional Committee Chair – Austin | The Honorable Rudy Metayer | 2006 |
| Regional Committee Chair – Dallas | Grant Schmidt | 2013 |
| Regional Committee Chair – DC | Allison Fulton | 2005 |
| Regional Committee Chair – Fort Worth | Leslie Ritchie Robnett | 2008 |
| Regional Committee Chair – Houston | Geoff Gannaway | 2002 |
| Regional Committee Chair – New York | Shawn Rabin | 2003 |
| Regional Committee Chair – San Antonio | Teo Seger | 2009 |
| | Trey Barber | 2003 |
| | Mario Barrera | 1984 |
| | Zach Brady | 1999 |
| | Clint Brasher | 1999 |
| | John Browning | 1989 |
| | Conor Civins | 2003 |
| | Becky Diffen | 2009 |
| | Jennifer Doan | 1989 |
| | The Honorable Megan Fahey | 2001 |
| | Sylvia Borunda Firth | 1984 |
| | Robert Ford | 2009 |
| | Veronica Gonzales | 1991 |
| | Amy Sladczyk Hancock | 1997 |
| | Brian Jammer | 1992 |
| | Ajay Mago | 2004 |
| | Trey Martinez | 1996 |
| | Jamila Mensah | 2006 |
| | Dan Moffett | 2005 |
| | Omar Ochoa | 2011 |
| | Jonathan Pelayo | 2007 |
| | Ashley T.K. Phillips | 2003 |
| | Matt Powers | 2000 |
| | Carlos Romo | 2007 |
| | The Honorable Oshea Spencer | 1997 |
| | The Honorable Miguel Torres | 1995 |
| | Amanda Tyler | 2004 |
| | Fry Wernick | 2003 |
| Regional Committee Co-Chair – Austin | The Honorable Jessica Mangrum | 2002 |
| Regional Committee Co-Chair – Dallas | Jamil Bata | 2015 |
| Regional Committee Co-Chair – DC | Nicholas McCoy | 2017 |
| Regional Committee Co-Chair – Houston | Chris Watt | 2001 |
| Regional Committee Co-Chair – San Antonio | The Honorable Elizabeth Chestney | 2002 |