The Virgil C. Lott Medal
In 2011, the University of Texas School of Law established the Virgil C. Lott Medal to honor our first African American graduate. The medal is presented at a gala dinner, and recipients are chosen by a distinguished committee headed by Dean Bobby Chesney, former Dean Larry Sager, and previous winners. Dean Chesney describes the mission of the award and ceremony thusly: "Virgil C. Lott '53 was the first African American graduate of The University of Texas School of Law. The Law School commissioned the Virgil C. Lott Medal to honor the memory of this pioneer and distinguished alumnus. This award honors men and women who, like Mr. Lott, have made significant contributions to the legal profession and to the improvement of understanding among all peoples."
Virgil C. Lott Medal Presentation & Dinner
DeMetris Sampson '80, a longtime lawyer and community leader in Dallas, received the Virgil C. Lott Medal for 2023 and was honored at a ceremony at the School of Law on February 16, 2023.
For questions about the event, please contact events@law.utexas.edu or 512-232-1334.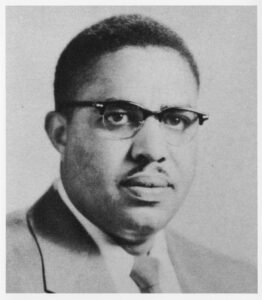 Recipients of The Virgil C. Lott Medal
2023 DeMetris Sampson '80
2019  Gary Bledsoe '76
2017  Myra McDaniel '75, Texas' first African American Secretary of State
2015  Hon. Ron Kirk '79, former Mayor of Dallas and the U.S. Trade Representative from 2009 to 2013
2013  Texas State Senator Rodney Ellis '79
2011  Former Chief Justice of the Texas Supreme Court Wallace B. Jefferson '88
2023 Virgil C. Lott Medal Winner
DeMetris Sampson '80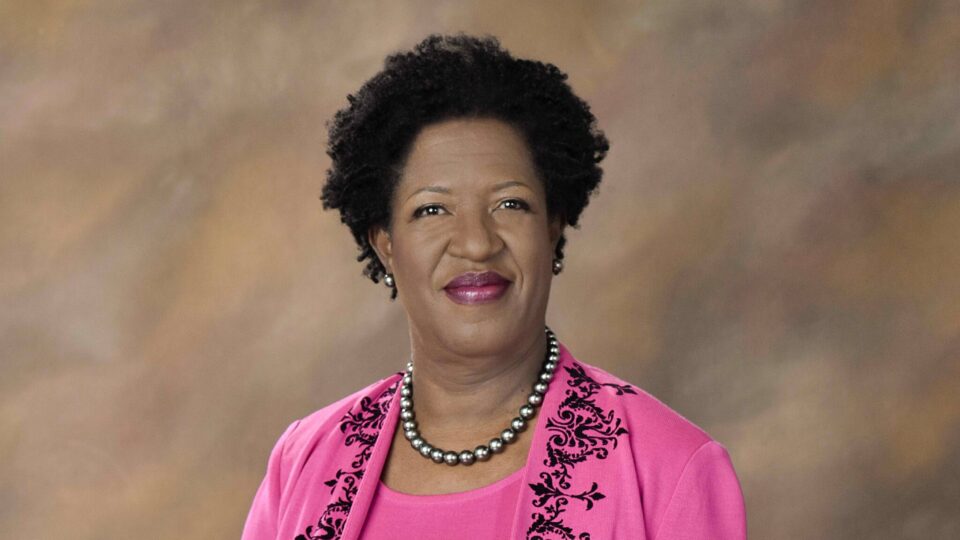 About Virgil C. Lott
Virgil Lott, with his wife, after being sworn in as a judge. He was the first African American to sit on the bench of a court in Austin.
In 1953, Virgil Lott became the first African American graduate of the University of Texas School of Law.  Born in Austin, Texas, he graduated from Anderson High School and earned his undergraduate degree in business administration from Samuel Huston College (now Huston-Tillotson University) in 1949.  Mr. Lott served with valor in the United States Army during World War II in England, France, and Belgium.
Mr. Lott was also a pioneer in the legal profession.  He was instrumental in devising the legal justification for the development of multi-family housing for low-income families under the Federal Housing Administration's insured loan programs.  Mr. Lott was the first African American ever to sit on the bench of a court in Austin.
Mr. Lott was also well known for his civic leadership. He was the founding president of the Capital City Lions Club, and he served as finance chairman of the Eagles division, Boy Scouts of America.  He served as attorney for David Chapel Missionary Baptist Church, and as an advisor to St. Joseph Grand Masonic Lodge; in both of these roles, he worked to expand the availability of affordable housing to low- and moderate-income families.
Mr. Lott's strong sense of duty, devotion to his community and country, and respect for his fellow human beings earned him the admiration and friendship of a host of civic leaders, business and professional associates, and all who had the privilege of knowing him in his too-short life.
The Virgil C. Lott Medal honors those who, like its namesake, serve the interests of our society with integrity and who, by word and deed, reflect our better selves.