Letter from the Director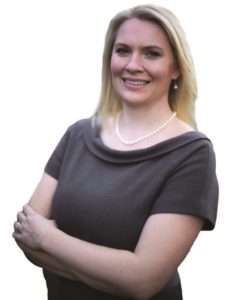 Texas Law graduates work in a world where little stops at the borders between countries. From advising on international trade and investment to practicing before tribunals, from promoting human rights to protecting intellectual property, from negotiating transnational business deals to prosecuting war crimes, from finding the balance between national security and civil liberties to resolving violent political conflicts, there is a pervasive global dimension to the work international lawyers, judges, and legal scholars do each and every day. Texas Law and the Institute for Transnational Law are committed to preparing our J.D. and LL.M. students for challenging and exciting careers in international law.
International and comparative legal studies at Texas Law have a long and distinguished history of bringing excellence to bear on the most pressing problems of the day. It starts with our robust coursework and prominent faculty. This is enhanced with research centers and clinics that focus on real-world global challenges and emerging issues. An international law journal, symposia, meetings with prominent practitioners, and a thriving experiential learning program round out the experience for students and position them to become leaders in international law, in both the public and private sectors.
The Institute for Transnational Law was reimagined and relaunched in 2017 to coordinate the Law School's programs, resources, and events relevant to the areas of international and comparative law. A reflection of Texas Law's strength in the field, the Institute for Transnational Law deepens a rich international and comparative law curriculum and enhances the intellectual life of the Law School. The Institute for Transnational Law works closely with the J.D. and LL.M. Programs, the Texas International Law Journal, and the Career Services Office to organize an ambitious roster of conferences, lectures, and workshops. Our programs feature world-renowned international and comparative legal scholars from the distinguished full-time faculty at Texas Law as well as leading practitioners in the field.
Our mission is to develop the study and practice of international and comparative law at Texas Law, bring international and comparative perspectives to The University of Texas at Austin, and help Texas Law students succeed, by:
Facilitating productive networking opportunities for Texas Law students;
Enhancing the theoretical and practical skills of Texas Law students studying international and comparative law;
Promoting the reputation of Texas Law graduates as world-class practitioners, both domestically and internationally; and
Convening conferences, lectures, and workshops on topics relevant to international and comparative law.
In addition, beyond the Texas Law classroom as such, there are multiple opportunities to cultivate expertise regarding international and comparative law. These opportunities, described in more detail on our website, include independent study with a faculty member; the Texas Law-ITAM Degree Program; the study abroad program; opportunities for internationally-oriented research and fellowships; membership in the Texas International Law Journal, and other pertinent student organizations; and exchanges with students as well as visiting professors and scholars that Texas Law draws worldwide from more than 40 different countries.
Sincerely,



Lauren Fielder, J.D., LL.M. ('07)
Director, Institute for Transnational Law
Assistant Dean, Graduate & International Programs
Senior Lecturer, Texas Law