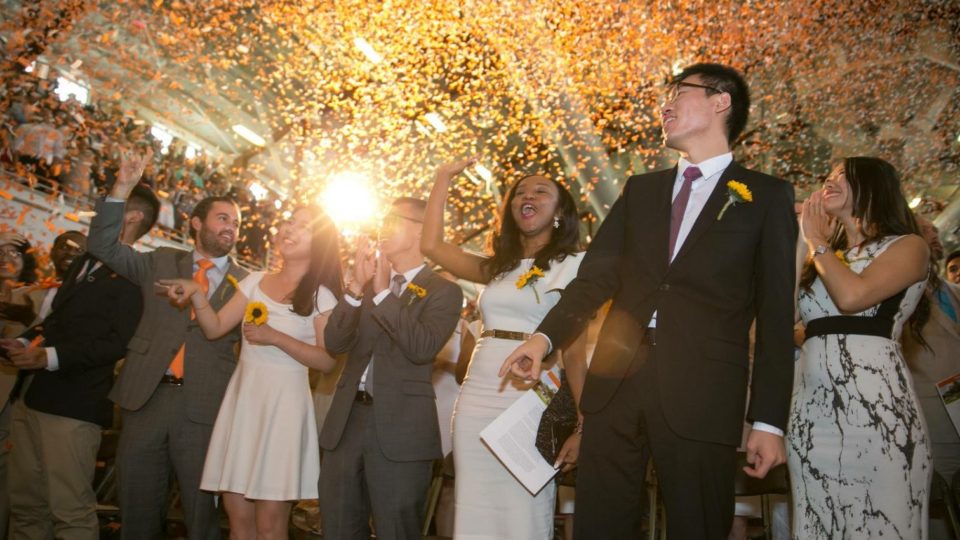 Master of Laws (LL.M.) Program
Students from all over the world come to The University of Texas School of Law to increase their legal knowledge and to gain a valuable postgraduate degree — an internationally-recognized Master of Laws. Texas Law's LL.M. program is small, diverse and extremely selective. LL.M. students from foreign countries and the U.S. are fully integrated into the academic life of the school, learning side-by-side with students enrolled in the J.D. program. The LL.M. class is global in reach, with 46 students from 18 countries in the Class of 2017
The LL.M. program is flexible and allows each student to design an individual course of study tailored to his or her academic and professional interests. Students complete most classes within the law school, but may also complement their legal coursework with classes from other departments within the greater University of Texas.
The law school offers a single LL.M. degree with five different concentrations. The first concentration is our "U.S. Law for Foreign Lawyers," which provides a basic understanding of the U.S. legal system to professionals who received their first law degrees at foreign law schools. Students in this general program may focus on a particular area of law or sample courses in a wide variety of subjects. The four additional concentrations provide the opportunity for a student to complete specified courses and obtain a certificate of specialization in: (1) Business Law, (2) Global Energy, International Arbitration and Environmental Law, (3) Latin American and International Law, and (4) Human Rights and Comparative Constitutional Law.
Students with a foreign law degree are eligible for all five concentrations. Students with a J.D. are eligible for all concentrations except the U.S. Law for Foreign Lawyers.
Download a PDF of our LL.M. Brochure
Stay Connected
Follow the LL.M. Program on social media
@TexasLawLLM
Donate
We're changing the world, and your continued support makes that possible. Give now to the Mary Mikeska LL.M. Scholarship.