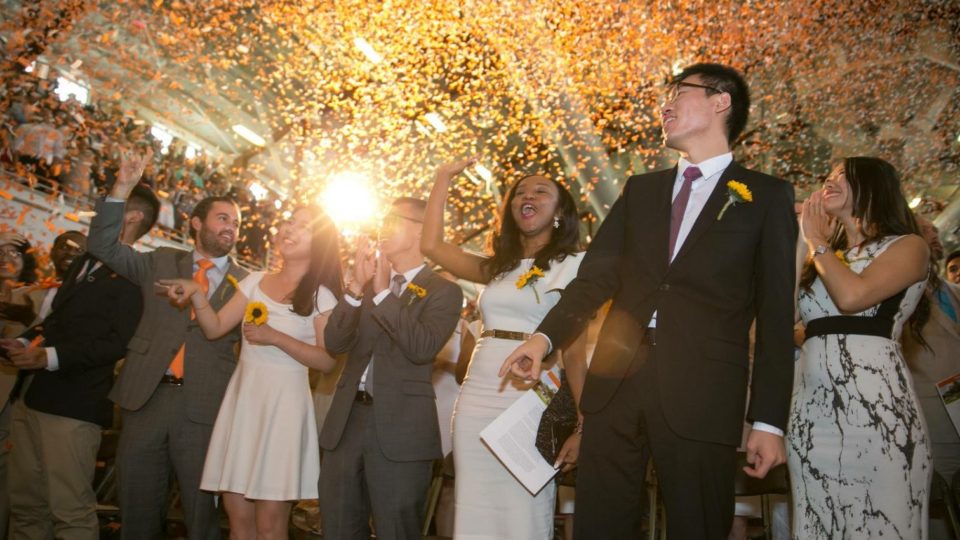 Master of Laws (LL.M.) Program
Students from all over the world come to Texas Law to increase their legal knowledge and gain a valuable postgraduate degree — an internationally-recognized Master of Laws. The LL.M. Program is small, diverse, and extremely selective. LL.M. students from foreign countries and the U.S. are fully integrated into the academic life of the school, learning side by side with students enrolled in the J.D. Program. The LL.M. class is global in reach, with 50 students from 19 countries in the Class of 2018.
The LL.M. Program is flexible and allows each student to design an individual course of study tailored to their academic and professional interests. Students complete most classes at the Law School and can also complement their legal coursework with classes from other schools or departments across campus.
The Law School offers a single LL.M. degree with five different concentrations. The five concentrations provide the opportunity for a to complete specified courses and obtain a certificate of specialization in:
Global Energy, International Arbitration & Environmental Law (Top 10 LL.M. Programs for Energy according to LL.M. Guide)
Human Rights & Comparative Constitutional Law
Latin American & International Law
Business Law
U.S.  Law for Foreign Lawyers
The U.S. Law for Foreign Lawyers Concentration provides a basic understanding of the U.S. legal system to professionals who received their first law degrees from a foreign law school. Students in this general program may focus on a particular area of law or sample courses in a wide variety of subjects.
Students with a foreign law degree are eligible for all five concentrations. Students with a J.D. are eligible for all concentrations except the U.S. Law for Foreign Lawyers Concentration. The 2017 LL.M. Bulletin.
In addition to being ranked among the top 15 national law schools, Texas Law also has the most affordable tuition among the top 20 law schools in the nation. With a network of graduates 23,500-strong, whatever you want to do, wherever you want to do it, there will be a Texas Law alum ready to help. Additionally, we have an unbeatable set of 16 clinics, 12 programs and centers, and 40 student organizations that round out law students' legal education. Finally, we're in Austin, the Live Music Capital of the World and the second fastest growing city in the U.S. as well as the second best city for liberals to live. Boasting 400 live music venues, 100 barbecue restaurants, 200 miles of urban hike and bike trails, and 300 sunny days each year, Austin is the best place in the world to be a law student. Read More
What Students Are Saying
"Last week, we toured the Sweetwater Wind Farm – one of the largest in the world! We attended a presentation on wind turbine operation and went inside an operational wind turbine. We also discussed issues pertaining to contracts and environmental law. The wind tour is a unique experience offered by the Institute for Transnational Law* and the best way to learn. Hopefully, we will see these developments in Argentina in the near future!"

-Francisco Lanusse, LL.M. '18 & Good Neighbor Scholar from Argentina
*The LL.M. Program works in cooperation with the Law School's Institute for Transnational Law to create a more global campus and expand opportunities for UT students interested in careers in international law.
Connect with the LL.M. Program at Texas Law