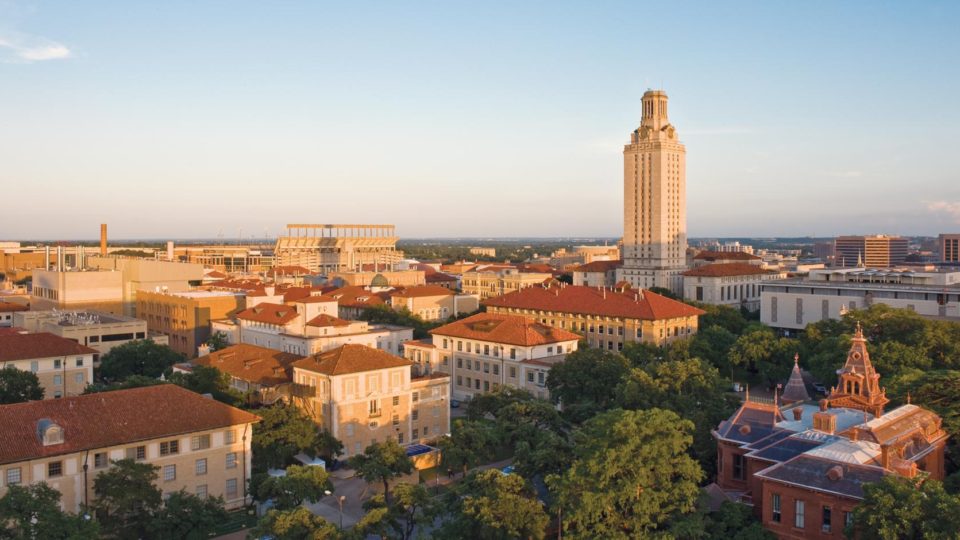 Degree Requirements
Program Length and Mode of Instruction
The LL.M. Program is a full-time degree program and must be completed in person within one academic year. The two academic terms are fall (mid-August to mid-December) and spring (mid-January to mid-May). LL.M. students begin their studies in the fall term, with a mandatory week-long orientation in mid-August and complete their LL.M. degree and graduate in May. LL.M. Orientation is designed to help LL.M. students build a solid foundation for their legal studies at UT Austin. The University of Texas School of Law does not offer an online or hybrid (a mixture of online and on-campus learning) LL.M. Program.
Credits and Grades
Students must successfully complete at least 24 hours of credit and maintain a minimum grade point average (GPA) of 1.90 to earn an LL.M.
Students must maintain a GPA of at least 1.80 to continue in the program.
Students who fail one class will be placed on scholastic probation.
A student who fails two classes in a single term will be dropped from the program, regardless of the student's GPA.
Required Courses for All Students
LL.M. students with a foreign law degree must complete a specific LL.M. course focused on U.S. constitutional law. This course requirement will be further discussed during orientation. Students with a J.D. from an ABA-approved law school are automatically exempt from this requirement. Students with a foreign law degree and a background of common law study can request a waiver of this requirement.
LL.M. students must complete a substantial research paper under faculty guidance. Most students satisfy this requirement by completing a writing seminar. Alternatively, students can complete a directed research project for at least two credits that includes a 30-page paper involving legal research and analysis. Students enrolled in a specialized track of study must write on a topic related to their area of specialization. The rules for writing seminars and directed research are available on the Student Affairs Office website.
Eligibility for Different Concentrations
Enrollment for each concentration is limited. Applicants with a foreign law degree are eligible for all six concentrations. Applicants with a J.D. are eligible for all concentrations except the U.S. Law for Foreign Lawyers concentration.
Courses Developed for Foreign-Trained LL.M. Students
The law school has developed a number of courses for foreign LL.M. students. Current offerings include:
U.S. Constitutional Law for Foreign Lawyers
Contracts for Foreign Lawyers
Legal English
Legal Research & Writing for Foreign Lawyers
Access to Courses Outside the Law School
Students may satisfy part of the 24-credit degree requirement by completing a small number of non-law graduate-level courses in other schools or departments at the University. Non-law courses must be approved in advance by the Assistant Dean for Graduate & International Studies and the Assistant Dean for Student Affairs.
Approval for Plans of Study
Each student's course schedule must be approved in advance by the LL.M. Program.