Our academic program.
The three-year academic program at Texas Law is intense and transformative. The first year is spent on the study of foundational topics in our legal system, such as constitutional law and civil procedure, that are essential for every lawyer to master. These classes are taught by world-class faculty members. In addition to the knowledge imparted in your first-year courses, you will begin the acquisition of something more important: high-level analytical skills, or the ability to "think like a lawyer." After your first year at Texas, you will never think about a legal problem the same way again.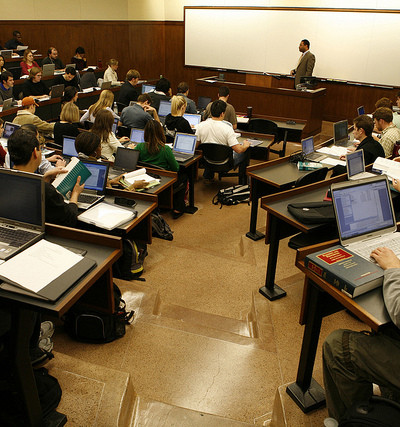 In the second and third years, you have the opportunity to design a course of study that fits your aspirations. In part this means choosing courses on the subjects, and studying with the professors, that interest you the most. But it also means choosing the approach to learning that suits you best. We provide endless opportunities to learn in the classroom, but also an immense range of clinics and internships that enable you to learn in hands-on fashion.
You also can take courses elsewhere in the University, whether as part of a dual-degree program or "a la carte." Our study-abroad programs offer many chances to study in other countries, too. Our faculty, staff, and alumni can help you think about any of these opportunities and whether they are right for you. In the meantime, below are links that offer some introductory information about them and other useful facts about our program.