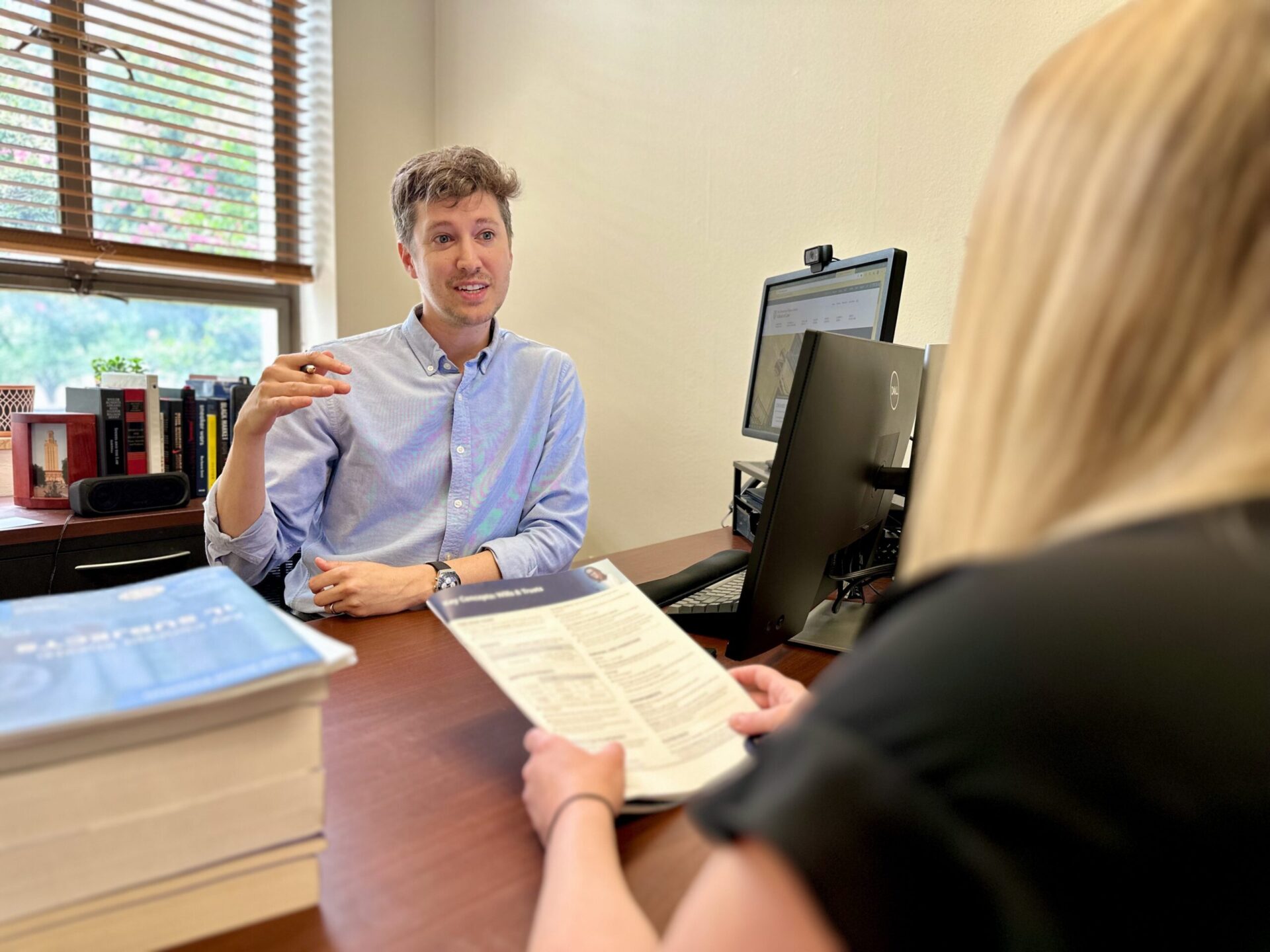 The Academic Advising and Student Life team is comprised of three JDs with nearly 40 years of working with law students combined. Each 1L at Texas Law is assigned an academic advisor, who will reach out to schedule an initial meeting during your 1L fall to discuss the transition to law school and your future plans.
The academic advisors are available for follow-up meetings throughout your three years at Texas Law to discuss course selection and any other concerns you might have.
Christopher Sokol, the Assistant Director of Student Affairs, holds regular informational sessions about degree requirements, registration, and the bar exam. The team also holds drop-in hours throughout the registration period each semester.
Meet your advisors