Created in 2004, the Society Program helps build community at Texas Law and provides students with greater access to faculty, administration, and upper-class students. First-year students are assigned to one of eight societies during Orientation, and remain in the same society throughout their years in law school.
Each society has a Faculty Advisor, a student Society Coordinator, and two Dean's Fellows who plan activities for their groups in an effort to ease the adjustment, both academically and socially, to law school.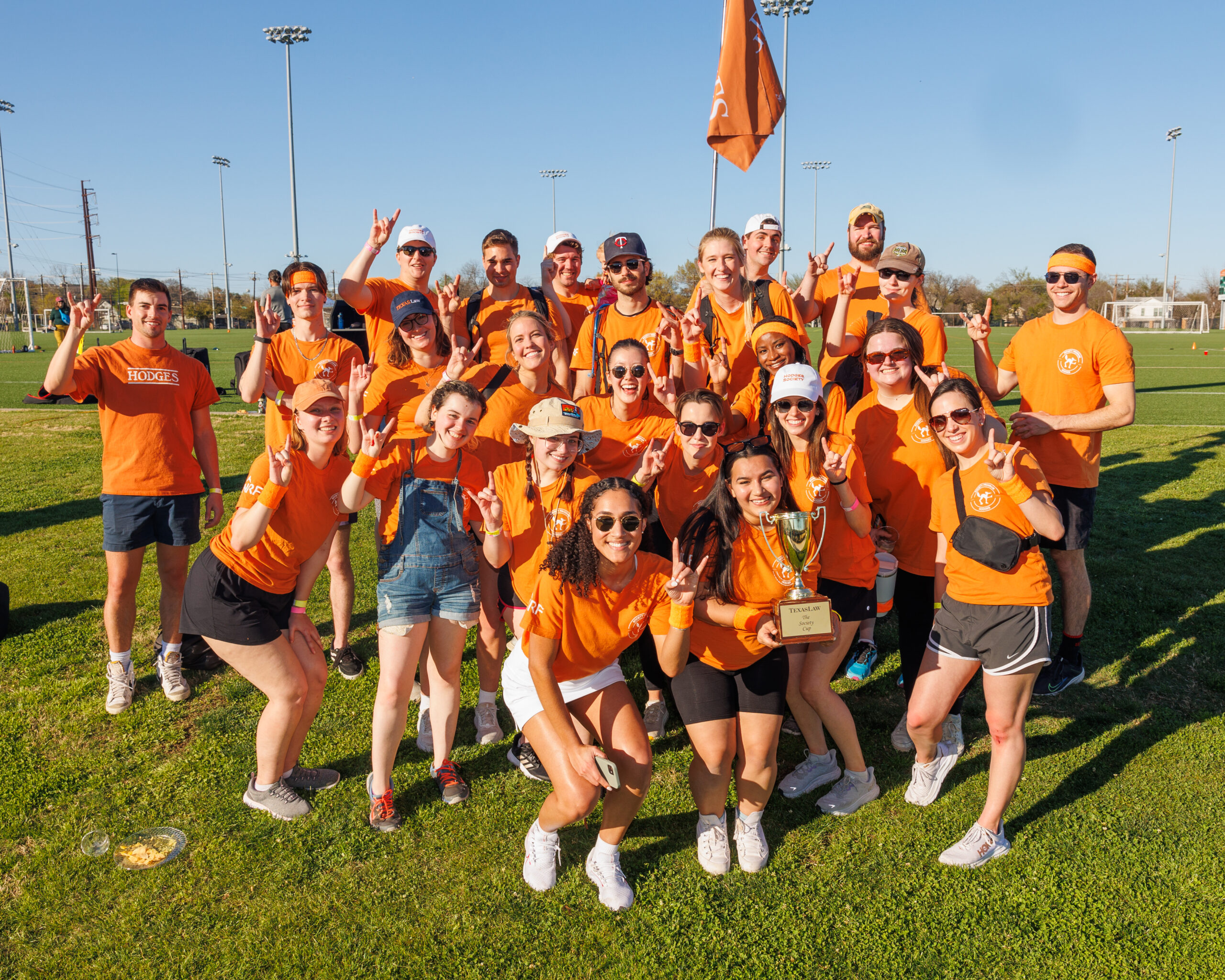 The eight societies carry the names of people closely associated with the Law School, such as Leon Green, a 1915 graduate who was one of the twentieth century's most important torts scholars; and Gloria Bradford, the first African-American woman to graduate from Texas Law.
Throughout the year, the Societies engage in a wide range of public service, social, professional, and athletic activities. Events include boat cruises on Lady Bird Lake, intramural flag football, and the annual Society Games.
The Society Program at Texas Law has also enjoyed a generous and beneficial relationship with the international law firm of Norton Rose Fulbright since the inception of the program. Through this relationship, the Society Program has been able to flourish, setting a national standard for innovations at the law school level in community building, peer mentorship, and academic support. Year after year, the Society Program is cited by Texas Law students as the highlight of their law school experience, an annual testament to the generosity bestowed upon them by Norton Rose Fulbright.