Seeing is believing.
The best way to know whether Texas Law is right for you is to check it out for yourself. You can meet students, ask questions, watch classes, and see our spectacular campus. You can also schedule an appointment with one of our admissions officers.
Come sample Austin, and try out the vibe. We think you'll love it, but let's find out.
There's plenty to do and see while you're in Austin.
Hang out in the Courtyard
No better way to imagine being a student than grabbing a coffee and a book and hanging out with Texas Lawhorns in the Dee Kelly Courtyard or Patman Family Plaza.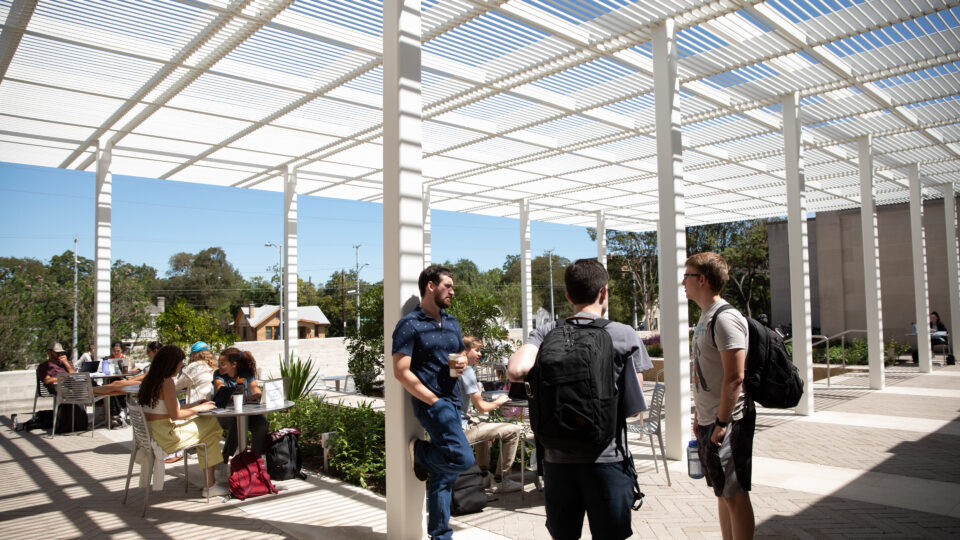 Visit the Blanton Museum
UT Austin's art museum is home to more than 21,000 works from artists such as Andy Warhol, Frida Kahlo, and Rene Magritte. And be sure to visit the Ellsworth Kelly "Austin" installation!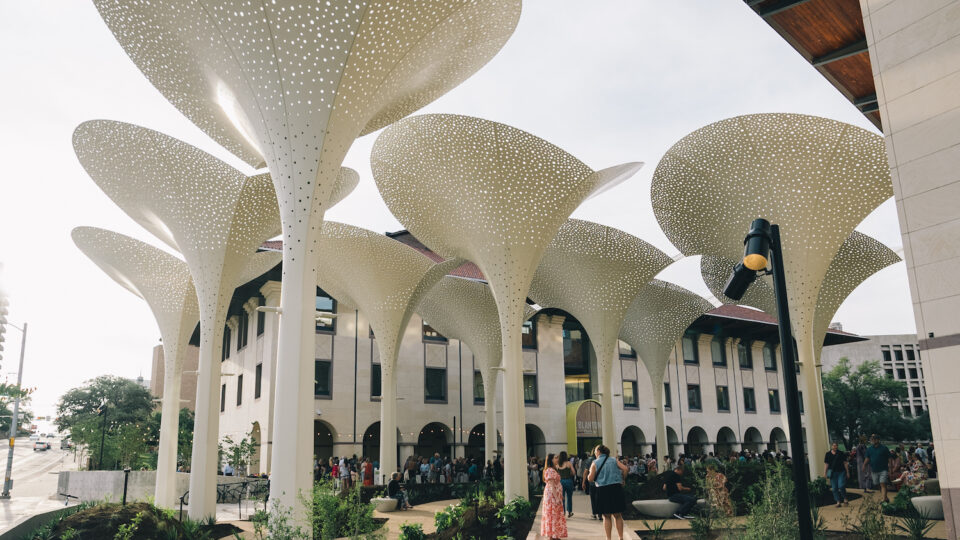 Go to a Game
UT Austin has one of the winningest athletic programs of any university in the world, and year-round opportunities to see Longhorns in action on the gridiron, the diamond, and the track, or in the pool.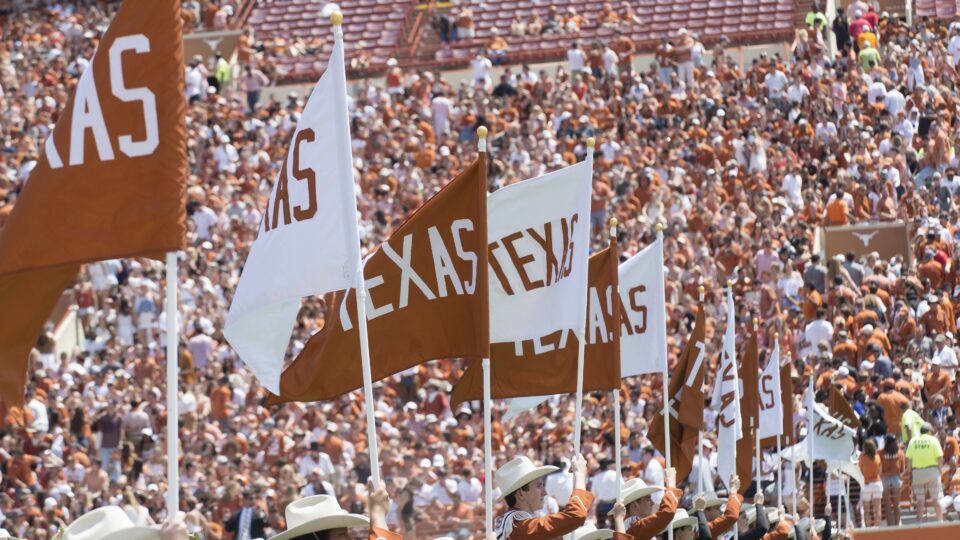 Catch a show at Moody Center
Right on campus is Moody Center, a world-class concert arena. Acts coming Fall 2023 include Drake, Lil Durk, Jonas Brothers, Arctic Monkeys, and Chris Stapleton, among others.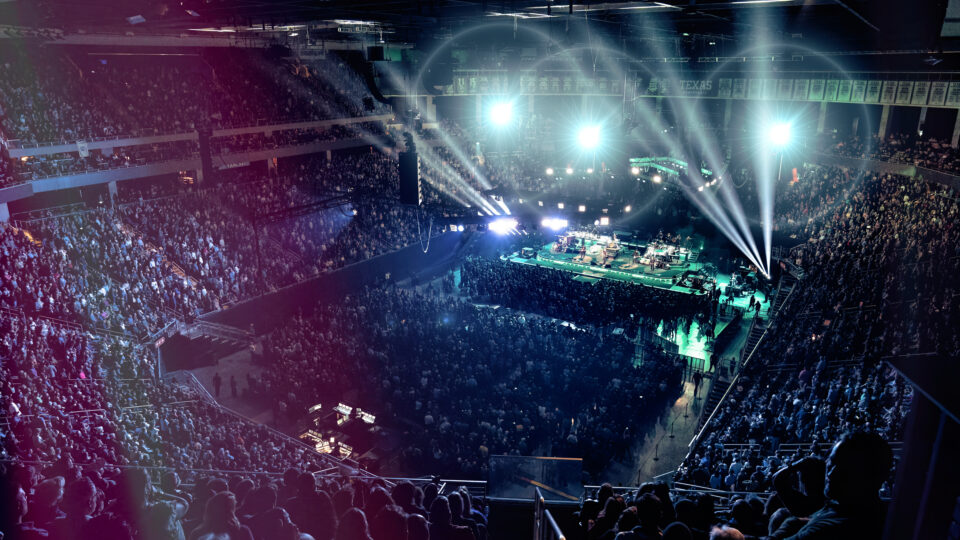 Hit the River
The most beautiful way to see downtown Austin is from atop a paddleboard or in a kayak on the Colorado River. Rentals are easy, inexpensive, and tons of fun.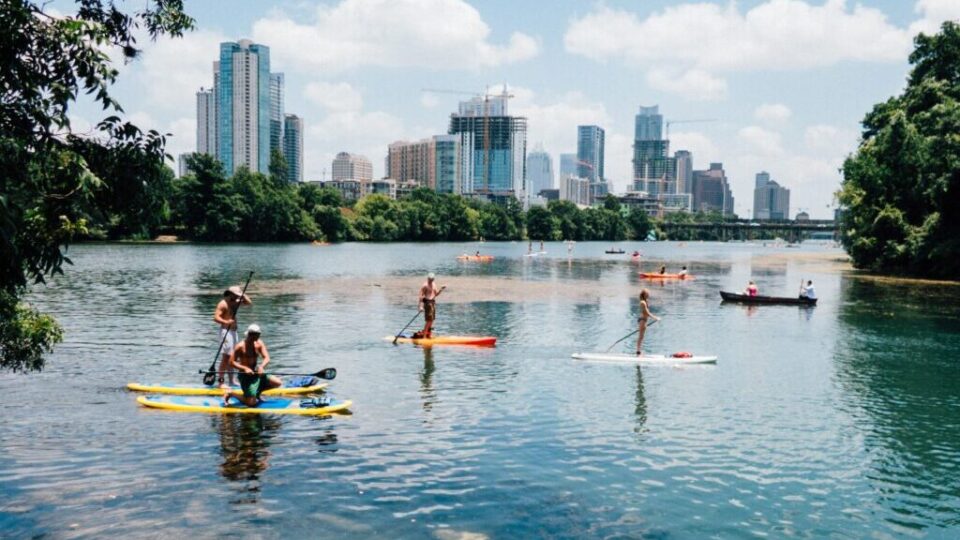 Dive into Barton Springs Pool
Cool down from the Texas heat in Austin's jewel of a swimming hole, Barton Springs Pool, in the heart of Zilker Park. Fed by underground springs, it's always a refreshing 68 degrees and open year-round.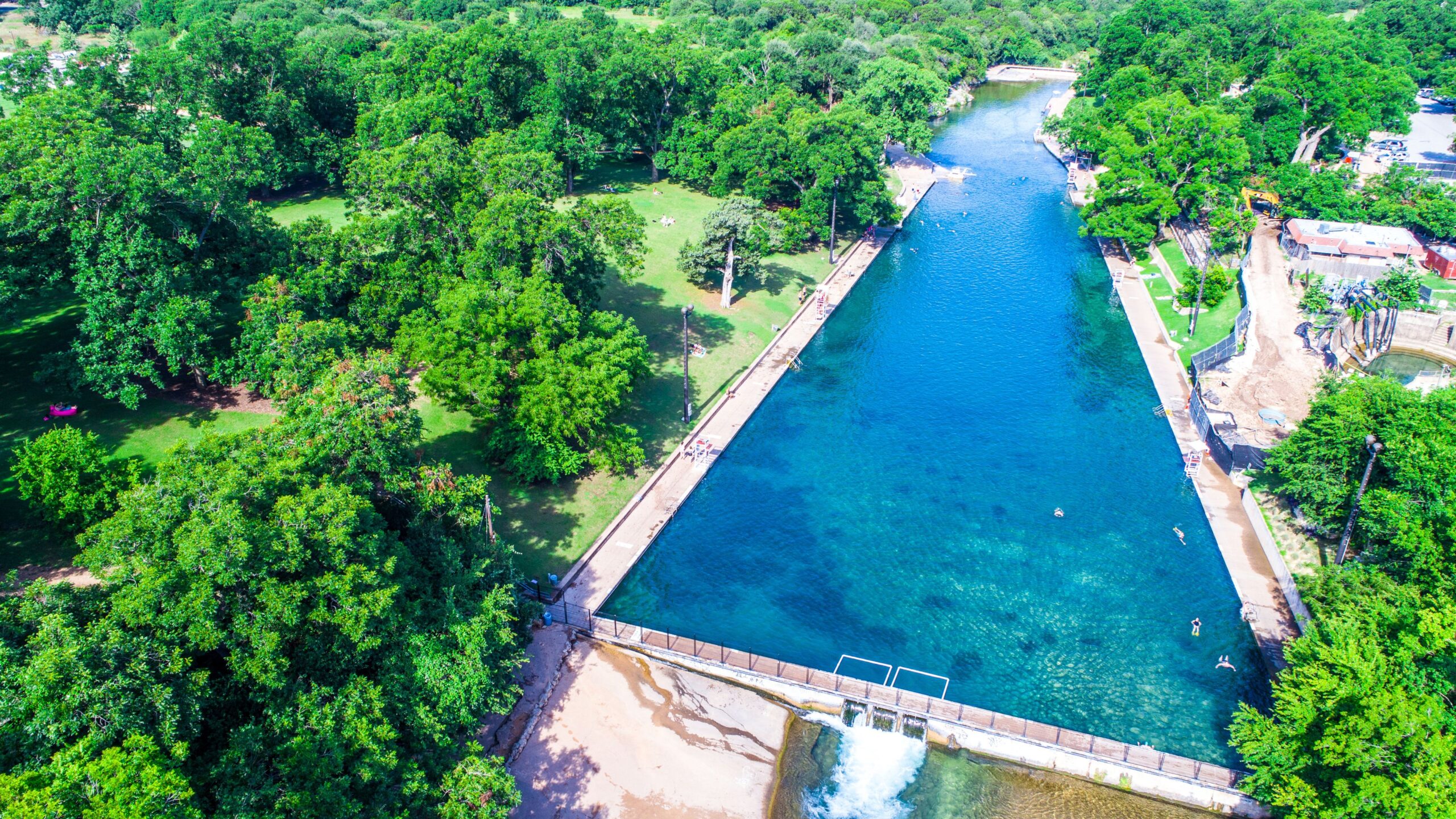 Soak up a Sunset at Mt. Bonnell
Before a night on the town, catch the last bit of sunlight at one of Austin's highest peaks, Mount Bonnell.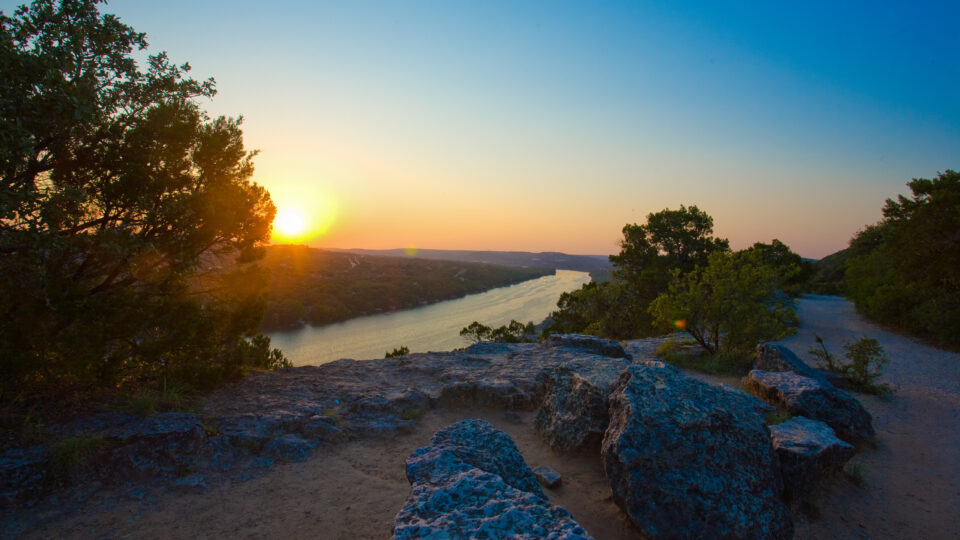 Sample the Food Trucks
Austin has thousands of restaurants, but one of the best ways to enjoy the food scene is a food truck park. Try 5000 Burnet, home of T-Loc's Sonoran Hot Dogs, Dawa Sushi, Budare's Venezuelan, Wat Zab Thai, and more.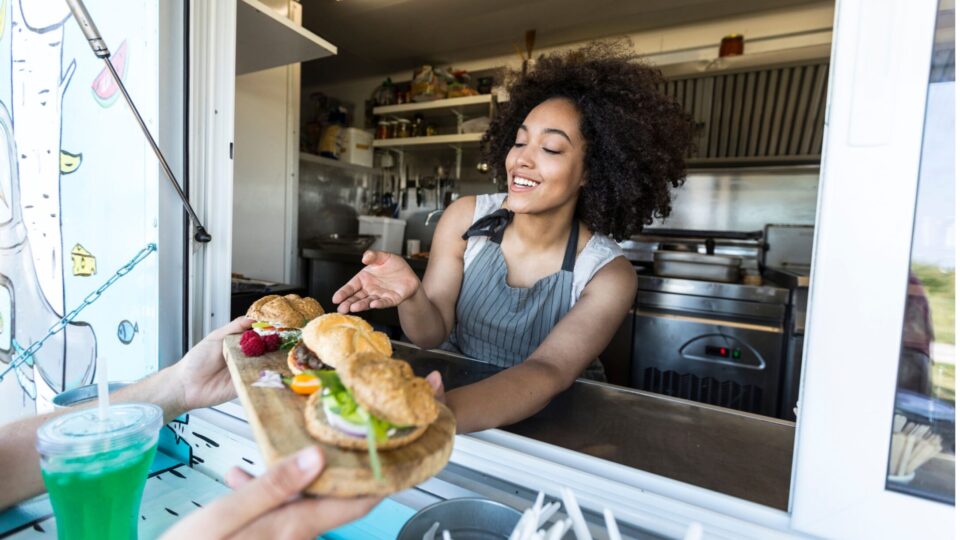 ---
Getting Here is Easy
The University of Texas is located in the heart of Austin, a city famous for live music, great food, and beautiful scenery.
727 East Dean Keeton Street
Austin, Texas 78705
Directions and parking
Staying overnight? Check out the Austin Visitors Center's hotel recommendations.