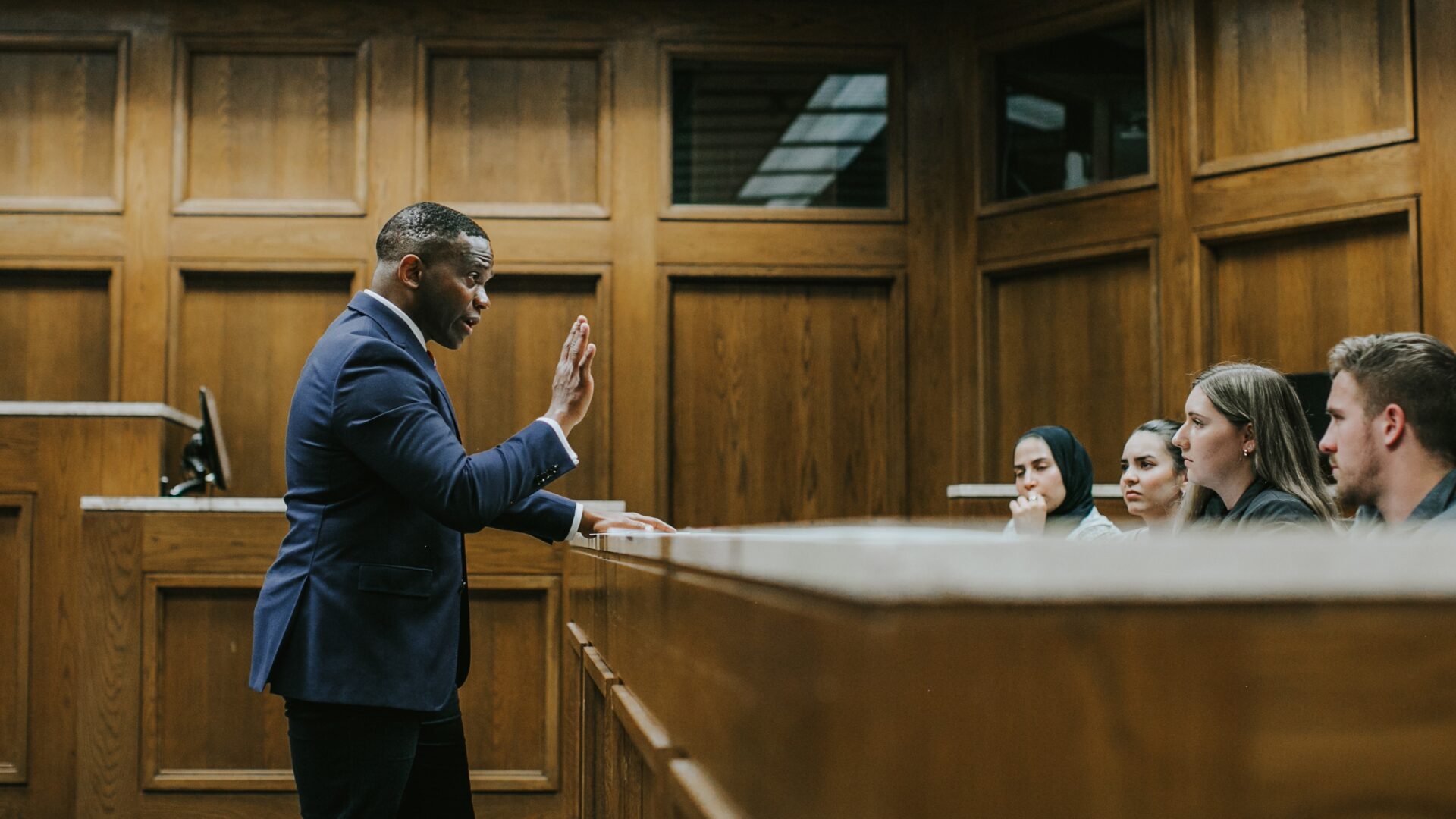 The University of Texas School of Law is a nationally recognized center of training in advocacy and winner of the American College of Trial Lawyers' Emil Gumpert Award. Texas Law teams have won numerous mock trial and moot court competitions, including national victories at the 2022 Georgetown White Collar Criminal Competition and the 2023 Judge John R. Brown Admiralty Moot Court Competition, and regional championships at the 2022 TYLA National Trial Competition and the 2023 Phillip C. Jessup International Moot Court. Advocacy students hone their trial and appellate advocacy skills in our teaching courtrooms under the supervision of amazing faculty and coaches so they can use those skills not only in competitions, classes, and clinics, but in any career in the law they pursue.
Training Great Advocates to Change the World
Competition wins are wonderful (and we are very proud when the University of Texas Tower is lit to celebrate ours), but the mission of the Advocacy Program is to teach students valuable advocacy skills, enable them to achieve fulfilling career paths with those skills, and make great friends and have great fun along the way.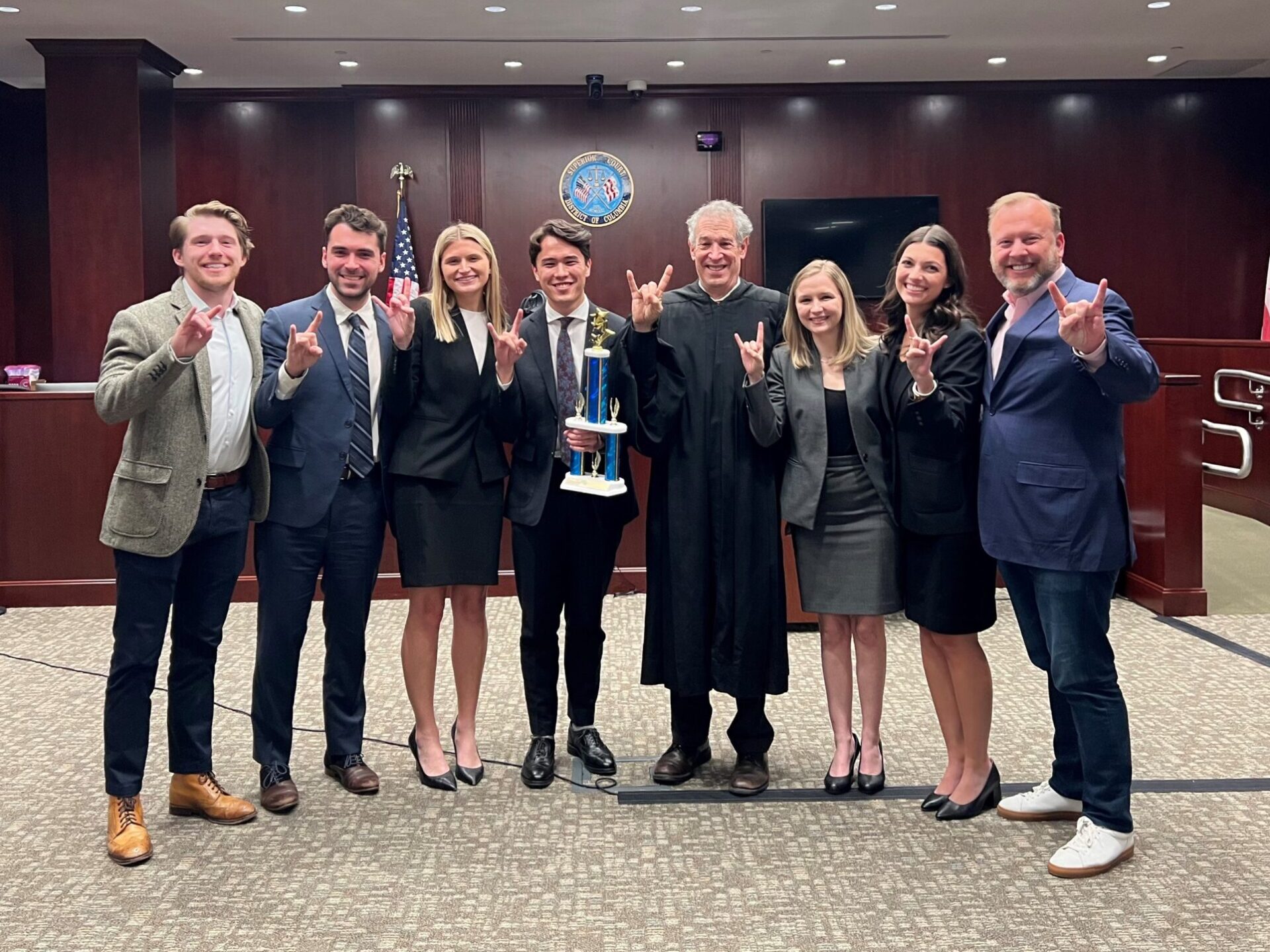 Our students travel together across the country and across the world to sharpen their trial and appellate advocacy chops against the very best teams. From New York to New Orleans, from Louisiana to Los Angeles, and from Virginia to Vienna (yes, Austria), our students enjoy unique opportunities to learn, compete, network, and celebrate their successes together. And they come home with the skills to be day-one ready in their careers and to stand out to hiring attorneys and recruiters.
From Classes to Courtroom to Careers
Texas Law's extensive advocacy curriculum is second-to-none, offering a dozen different classes from surveys of trial advocacy and appellate advocacy to specialized classes focused on topics such as criminal cases, negotiation for litigators, jury selection, depositions, or expert witnesses. Our extensive adjunct faculty includes trial lawyers, judges (both trial and appeal), criminal lawyers, civil litigators, mediators, arbitrators, and more. While we know that not every student will choose a career in the courtroom, legal advocacy skills are immensely valuable for all kinds of lawyers, and graduates of our program prove that: our recent alumni have found fulfilling jobs everywhere from prestigious judicial clerkships to public interest law; boutique plaintiffs' firms to big law; and the offices of District Attorneys, County Attorneys, and U.S. Attorneys to firms or agencies that allow our graduates to apply their advocacy skills in transactional or business environments. Advocacy Program graduates have meaningful opportunities to pursue the careers of their choice thanks to Texas Law keeping its cost low relative to other top-tier schools and the Advocacy Program's own annual scholarship awards.
How to Get Involved
Our courses and interscholastic competitions are open to second and third-year students at Texas Law, but even first-year students have opportunities to participate if they choose. Each February, we offer 1Ls a free Public Speaking Workshop. First-year students can join our student organization the Board of Advocates, can serve as a witness or other volunteer for one of our interscholastic teams, and can compete in several intramural moot court and mock trial competitions here at Texas Law.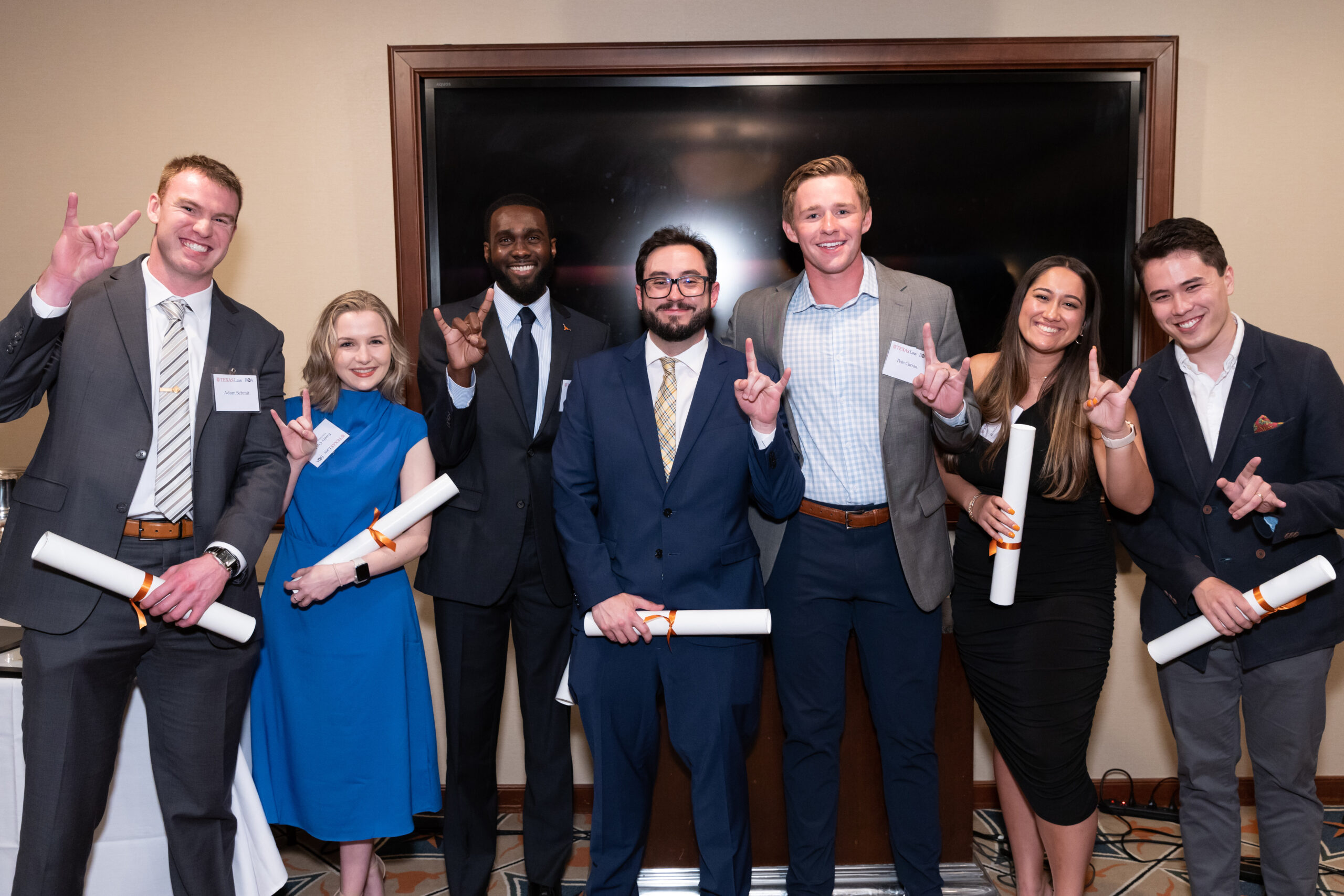 Producing the Best Advocates in a Fun Environment
The goal of the University of Texas School of Law Advocacy Program is to produce the best advocates in both the state and the nation. Whether you're taking one (or more) of our innovative academic courses, traveling to competitive advocacy tournaments, or working with the Board of Advocates, you can choose the path that gets you where you want to go. Our students get to work with countless practicing lawyers and judges who serve as instructors, mentors, coaches, mock or moot judges; and who regularly attend Advocacy Program events to meet with students.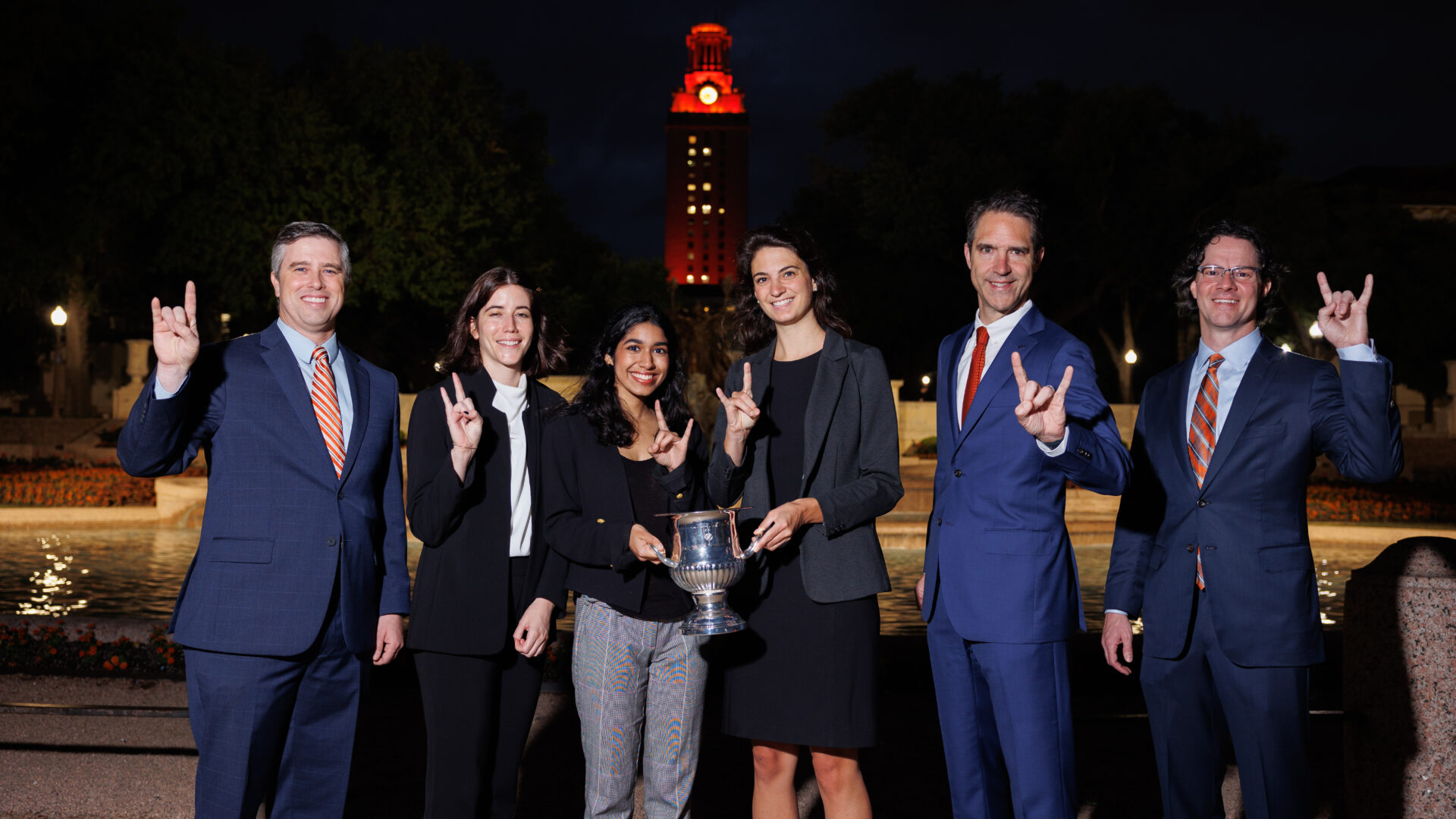 Texas Law Advocacy in the News
For victims of domestic violence, one of the most effective legal remedies is a protective order. A recent case handled by Texas Law's Domestic Violence Clinic enabled a woman and her children to obtain an unusual lifetime protective order thanks to the efforts of 3L Emily Ogden and Daniela Castro, a senior in the Steve […]

A team of Texas Law students, coached by Texas Law alumni, swept the honors at this year's White Collar Crime Invitational trial advocacy competition, hosted by the Georgetown University Law Center. The Texas Law advocates were crowned team champions after winning every round on every judge's ballot throughout the three-day tournament, while Emily Ogden and […]
Find more news about the Advocacy Program on Texas Law's News site.