At Texas Law, your well-being is an essential component of their your legal education. We believe that happy and healthy students have the potential to become not just successful lawyers, better equipped to serve their clients, but also fulfilled and balanced individuals in all aspects of their lives.
Law school and the legal profession can be demanding and challenging. Our Student Affairs Office is a central hub for resources, tips, and information on various aspects of wellness, including mental health, stress management, physical fitness, nutrition, and work-life balance. We also encourage you to visit our Financial Aid Office, which has a wealth of information about financial resources.
Meet our counselor
To ensure that you have access to the necessary mental health resources and support, we have dedicated a full-time counselor, Dr. Maria Timm, who is available for appointments right here in our building. There is no charge to see Dr. Timm.
Dr. Timm's areas of professional interest include stress management, conflict resolution, depression, anxiety, crisis intervention, substance use, narrative therapy, and supporting first-generation and international students.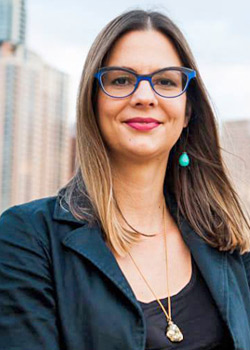 Maria Timm, PhD
Law School CARE Coordinator
University Health and Wellness Resources
Regardless of insurance, all Texas Law students have access to care at University Health Services and the Counseling and Mental Health Center. There is no cost to see Dr. Timm or another CMHC counselor. The cost of most UHS office visits and CMHC psychiatrist/medication management visits is $10.
The Counseling Center also offers a number of groups and classes, including a support group for graduate and professional school students.
In addition to the support offered by the Texas Law Student Affairs team, Student Emergency Services helps students and their families during difficult or emergency situations. Assistance includes outreach, advocacy, intervention, support, and referrals to relevant campus and community resources.
All students have access to Recreational Sports programs and facilities. Rec Sports promotes physical fitness, healthy habits, and balanced behaviors through Intramural Sports, Fitness/Wellness programming, Outdoor Recreation, and Sport Clubs.
Additional University Resources
Texas Lawyers' Assistance Program
We maintain a close relationship with the Texas Lawyers' Assistance Program and regularly refer students to their team of professionals. TLAP helps lawyers and law students in Texas find solutions for dealing with substance use and mental health issues and provides resources for incorporating a healthier lifestyle. Crisis counseling, referrals, and peer assistance are available.
The Sheeran-Crowley Lawyer Wellness Trust provides financial help to Texas attorneys, judges, and law students who need treatment for substance use, depression, and other mental health issues.
Financial Assistance
Texas Law's Financial Aid Office provides students with resources related to financial aid and student loan debt along with individual student loan counseling appointments.
Emergency Financial Resources