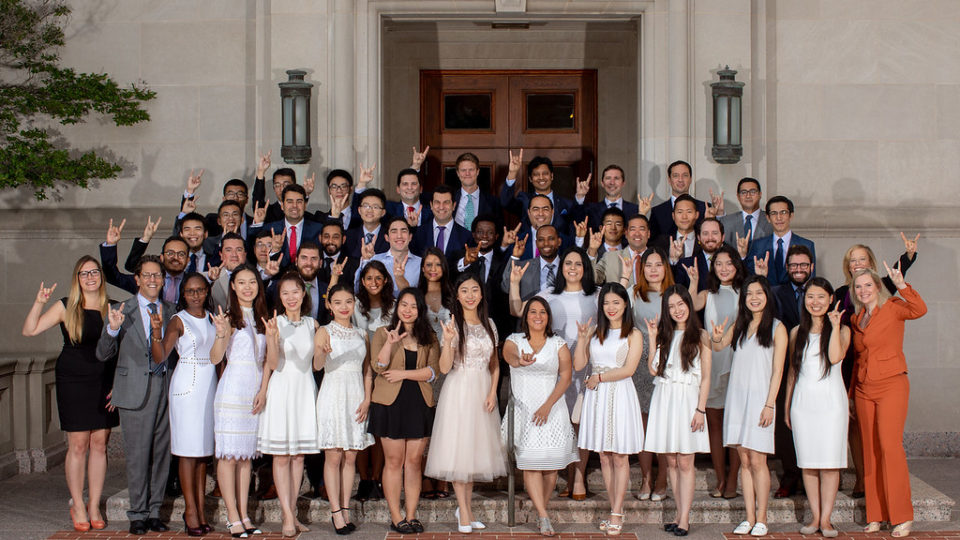 Application Information
The LL.M. Program requires applicants to have a first degree in law (LL.B. or J.D.).
LL.M. applications must be submitted through the Law School Admissions Council (LSAC). LL.M. applications are available starting on November 1st and due by March 1st for priority consideration.
All applicants must register for the LL.M. Credential Assembly Service (LL.M. CAS). Additionally, applicants with a foreign law degree must register for the International Transcript Authentication and Evaluation Service.
Applicants with a foreign law degree must also demonstrate English proficiency by taking the TOEFL or IELTS. LL.M. students who submit a TOEFL or IELTS score receive extended time on final exams.
Applicants are exempt from submitting a TOEFL or IELTS score if they hold a law degree from a school in a country with English as an official language and the language of instruction in higher education.
An applicant whose first degree in law was taught in English in another country may apply for an exemption from this requirement by submitting an official letter from their law school verifying that English was the medium of instruction. LL.M. students who are exempted from submitting a TOEFL or IELTS score are expected to be fully competent English speakers and are eligible for extended time on final exams.
The LL.M. Program at Texas Law is highly selective and currently has a maximum of 50 spots for each incoming class.
Applicants must submit the following documents through LSAC.
Personal statement (typically two pages, double-spaced)
Resume
Official law school transcript, including award of degree. If the official law school transcript is in a language other than English, an English translation is required. Finally, applicants must include all their higher education transcripts and awards of degree.
Three letters of recommendation
Official TOEFL score (101 minimum) or IELTS score (7.5 minimum)
Do not use accent marks on names and addresses on the online application since our system is unable to recognize them and this will delay the processing of your application. For example, Mauricio Pajón should be entered as Mauricio Pajon.
The Admissions Committee is unable to review incomplete applications. Check the status of your Texas Law LL.M. application online. 
Email questions to LLM@law.utexas.edu.