Texas Law has a strong record of placing students at a variety of courts nation-wide.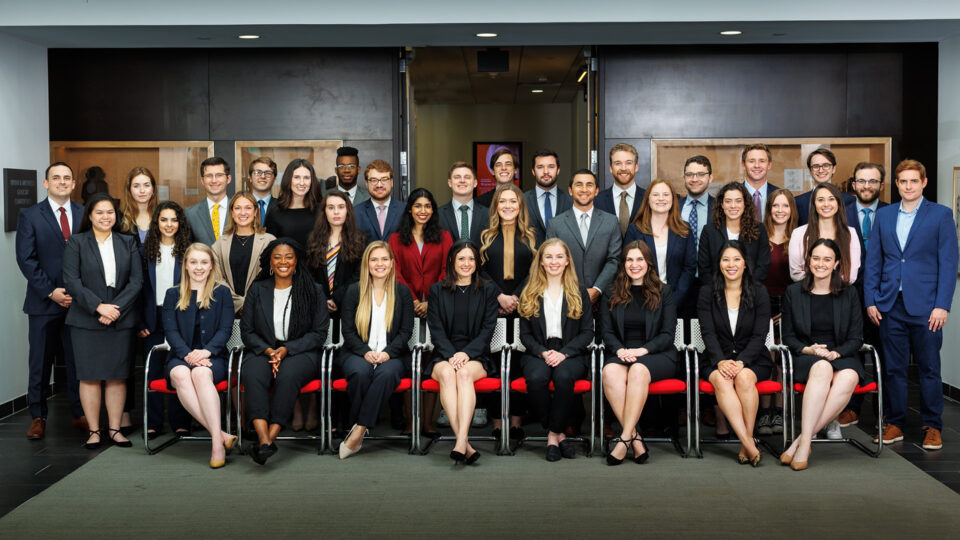 A judicial clerkship offers law school graduates the unique opportunity to work directly with a judge, trial or appellate, in a state or federal court. These one-to-two-year positions can be one of the most rewarding jobs in a legal career. They are prestigious positions and often serve as a springboard to permanent positions with law firms or in the public sector. 
Why are Judicial Clerkships sought-after?
You see a variety of cases with different substantive law and procedural issues that improve your general knowledge of the law. This will help you decide which practice area is right for you.
You have an intense research and writing experience that will help you be a more efficient and effective legal writer.
You see lawyers of varying skill levels and will learn by analyzing their strategies and techniques with the judge and other clerks.
You get inside the head of a judge.
As a future transactional or in-house lawyer, you see how your work product might be litigated.
You become more thoughtful in your drafting and in due diligence reviews; you are a better writer where writing really matters; you understand when to use and the impact of choice of law, choice of forum and arbitration clauses; you know that legal research is important and not to always rely on forms; and you understand the economics of litigation and discovery.
You join a clerkship family of past and future clerks, providing a broad network from different law schools, geographic areas, and practices of law.
Note that a judicial clerkship is different from a judicial internship, which provides the opportunity to gain exposure to the judicial process and the inner workings of a court while you are still in law school.
Texas Law's Judicial Clerkship Program helps all interested law students, recent graduates, and alumni apply for judicial clerkships.
The Program provides you with one-on-one advice for perfecting applications and intelligently choosing judges to whom those applications will be sent. As part of the Program, we provide information about application deadlines and procedures, which often differ from court to court and judge to judge; manage the receipt and submission of all letters of recommendation; will review your application materials; and help you prepare for your interviews with the courts.
We conduct informational meetings and programs throughout the year to best inform you about courts and the application process. We encourage you to get started today if you are interested in obtaining a judicial clerkship.