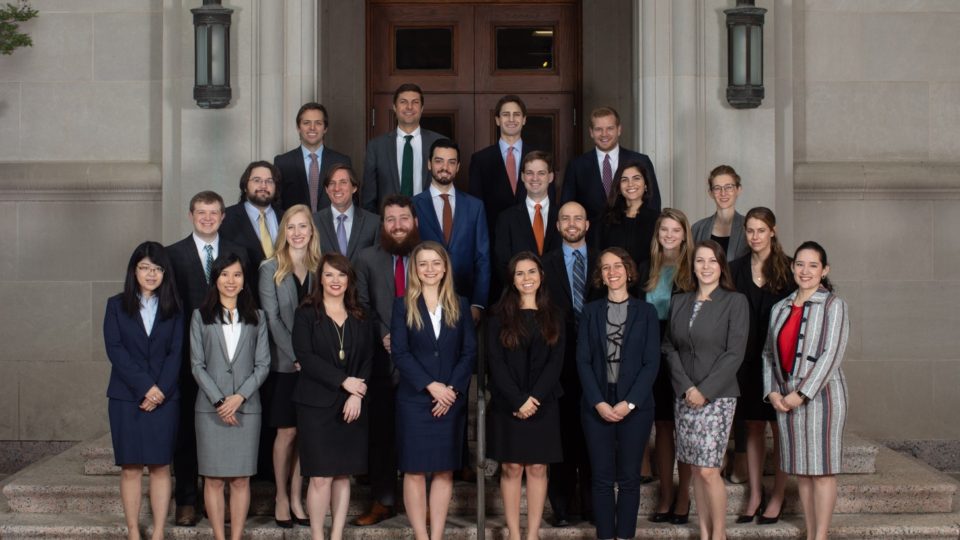 Judicial Clerkship Program
A judicial clerkship offers law school graduates the unique opportunity to work directly with a judge, trial or appellate, in a state or federal court. These one-to-two-year positions can be one of most rewarding jobs in a legal career. A clerkship allows graduates a chance to be a part of our judiciary, and ideally develop a mentor in a judge. It is a prestigious position and often serves as a springboard to permanent positions with law firms or in the public sector.
Note that a judicial clerkship is different from a judicial internship. Judicial internships provide the opportunity for students to gain exposure to the judicial process and the inner workings of a court while still in law school.
Texas Law has a unique program that helps any interested second-year and third-year law students and alumni apply for judicial clerkships. Each student in the Judicial Clerkship Program is assigned an advisor who provides one-on-one advice for perfecting applications and intelligently choosing judges to whom those applications will be sent. Students are also provided information about application deadlines and procedures, which often differ from court to court and judge to judge. And, participating in the Program simply makes applying for clerkships easier. For example, program staff manage the receipt and submission of all letters of recommendation.
Program assistance does not stop with application preparation. The advisors also communicate regularly with judges about Texas Law applicants, and help students prepare for interviews.
We hold one program for first-year students every spring but, due to the nature of application timing, work with advisors does not begin until the summer after a student's first year at the earliest.