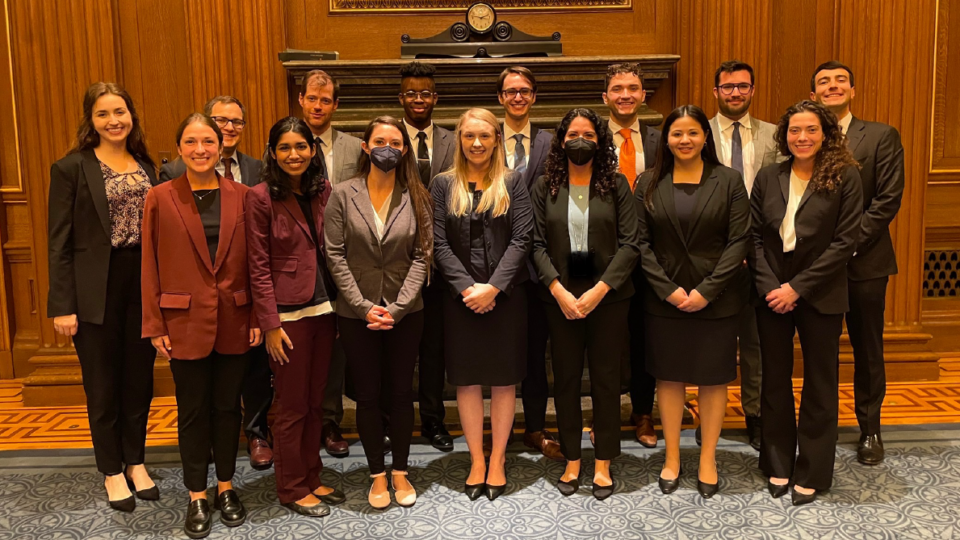 Experiential Learning: Clinics
Texas Law offers extensive clinical education opportunities, with seventeen clinics covering a range of legal issues. These exciting and challenging courses allow students to gain meaningful real-world experience while still in school. Clinic students provide legal services directly or work closely with faculty members on active cases. They represent clients during the preparation, trial, and appeal of cases in litigation or in law-related transactions and projects. Each clinic consists of a classroom component and a casework component. They are graded on a pass/fail basis, and there is no final paper or examination. Students often describe working on clinic cases and projects as highlights of their time at Texas Law.
Information Session
Join us on Monday, March 20th, 2023 from 11:30 am and 12:45 pm in the Atrium. Faculty from each program will be on hand to answer your questions.
Application
All clinics require an application. Applications for fall 2023 will be available March 6 - March 24 at 4:30 pm. Clinical courses generally fill up, so we advise interested students to apply during this window.
Questions
Contact the Clinical Program Manager Christina Dost at ClinicalEd@law.utexas.edu or the Associate Dean of Experiential Education Eden Harrington at eharrington@law.utexas.edu. For more information on internships, visit Internships.