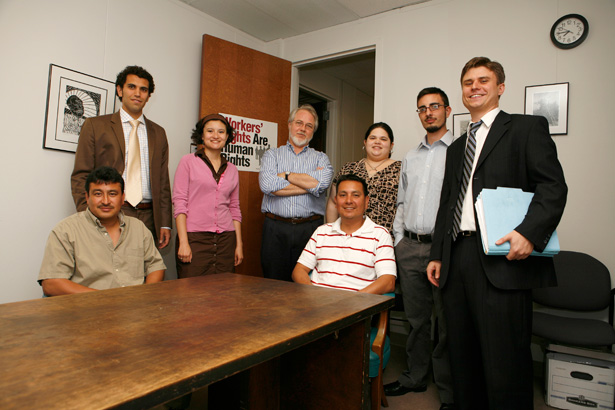 Transnational Worker Rights Clinic
Students represent low-income transnational migrant workers in cases to recover unpaid wages, and also engage in advocacy projects asserting the rights of workers here and abroad. The Clinic gives students experience with civil litigation, employment law, public interest practice and the emerging field of transnational migrant worker rights. Students serve as legal counsel representing migrant workers in wage rights litigation, administrative actions, community-based enforcement strategies, and claims filed for criminal prosecution on wage fraud charges. Depending on the case, students interview and advise clients, investigate facts, develop strategy, negotiate with opposing parties, prepare legal documents, manage litigation, research issues, and represent clients in court proceedings.
The Clinic seeks to link advocacy for the employment rights of local transnational workers and advocacy for the labor and human rights of low-wage working people around the globe.
The Clinic is based at the Central Texas Immigrant Worker Rights Center , a project of the Equal Justice Center . This Clinic was established through a generous grant from the Bernard and Audre Rapoport Foundation, and is part of the Bernard and Audre Rapoport Center for Human Rights and Justice at the Law School.
Workplace Justice, Global Workers, Practical Lawyering: The Transnational Worker Rights Clinic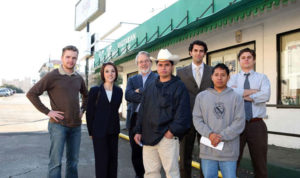 As they help low-income workers recover unpaid wages, students in the Transnational Worker Rights Clinic acquire practical skills, examine headline-making policy issues, and address some of the law's most fundamental questions. While in pursuit of these goals, earlier this year the Clinic also passed a remarkable milestone: a recent settlement vaulted the Clinic over the $1 million dollar mark in total wages recovered.