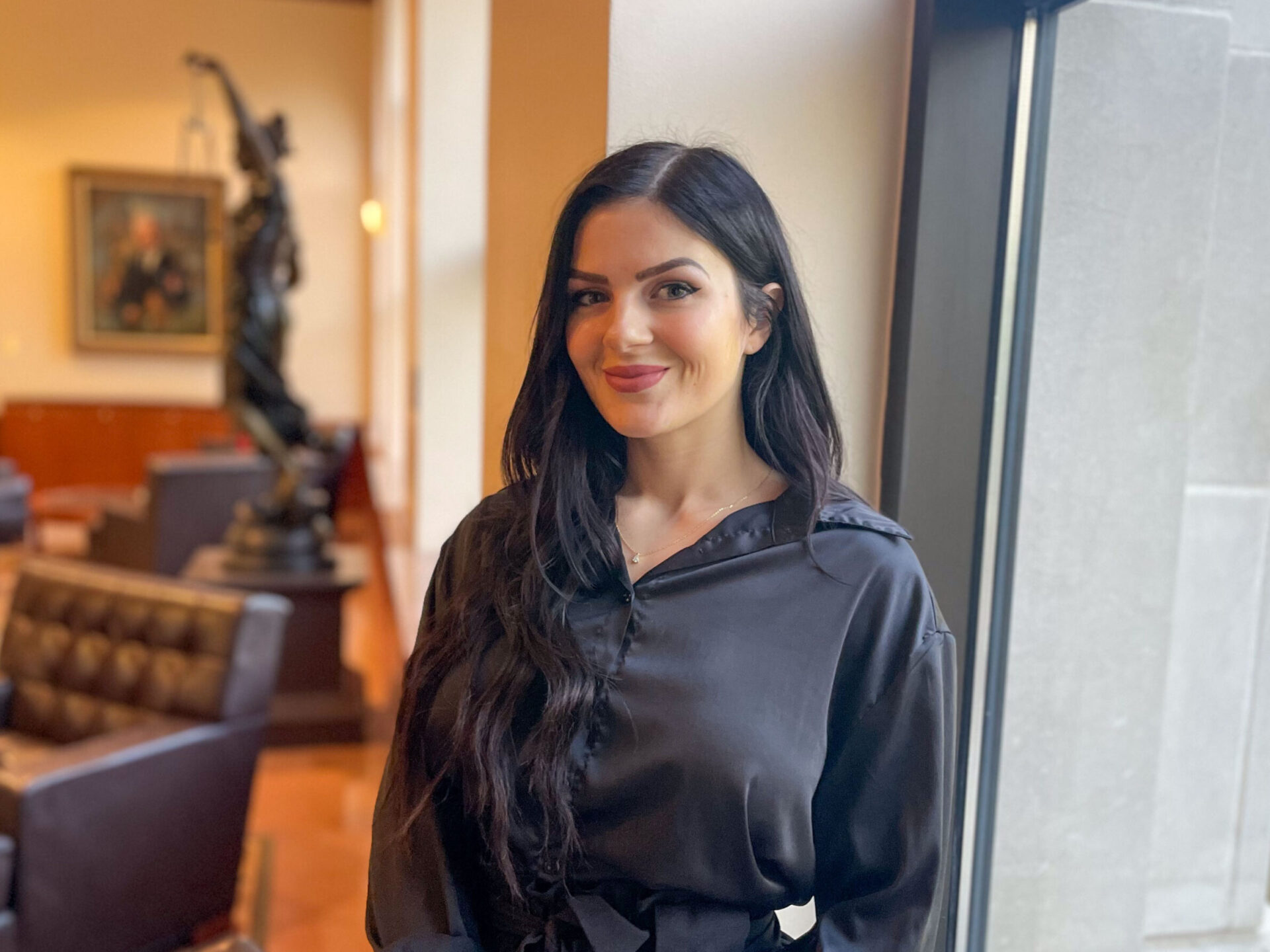 Before coming to Texas Law, Arielle Allen 3L worked as a therapist for children with developmental disabilities. In that role, she witnessed the struggle faced by parents advocating for their children's legally mandated rights—rights that profoundly influence their future.
"I often provided comfort to distraught parents who tirelessly sought essential services for their children's equitable education," she says. That experience drove Allen to attend law school with the goal of supporting parents and children in their advocacy journey.
This background and passion, combined with what she's learned working in the Disability Rights Clinic (DRC), helped Allen earn her first legal victory this summer. Beginning last fall, she worked on a complex case involving disability rights, education law, and Title IX issues. Allen and Mary Jones '23, the advanced student on the case, represented a young man with profound cognitive disabilities who was denied legally required special education services by his rural Texas school district.
Under the federal Individuals with Disabilities Education Act (IDEA), students must be provided access to the educational and related services needed to result in social, behavioral, and academic progress – services which their client had been denied. In addition, the client had most recently been removed from his programming due to a misguided application by the district of Title IX, which prohibits discrimination on the basis of sex in any federally-funded education program or activity. "The main challenge here was the high stakes nature of the case," says Allen, whose other law school activities include membership in the new Plaintiffs' Attorneys Litigation Society (PALS) and the Women's Law Caucus. "Knowing that the student was being denied the services that would address the problem, and that he was at risk of prosecution, introduced an entirely new dynamic to the case," she says, comparing the matter to the typical special education liability cases she had worked on previously in the DRC.
Student lead Allen and classmate Jones—who had successfully tried another special education case in earlier in the year and provided feedback on the special education claims as they took shape in Allen's case—took on the difficult task of persuading the Title IX officer that their client, due to his significant congenital and developmental disabilities, had not possessed the intent to violate the law. "Overcoming that challenge required a very careful strategy, keeping in mind what was most important to the client at this moment," says Allen. Next, they successfully mediated the student's special education claims against the school district for its failure to provide appropriate educational services, obtaining comprehensive relief for the student.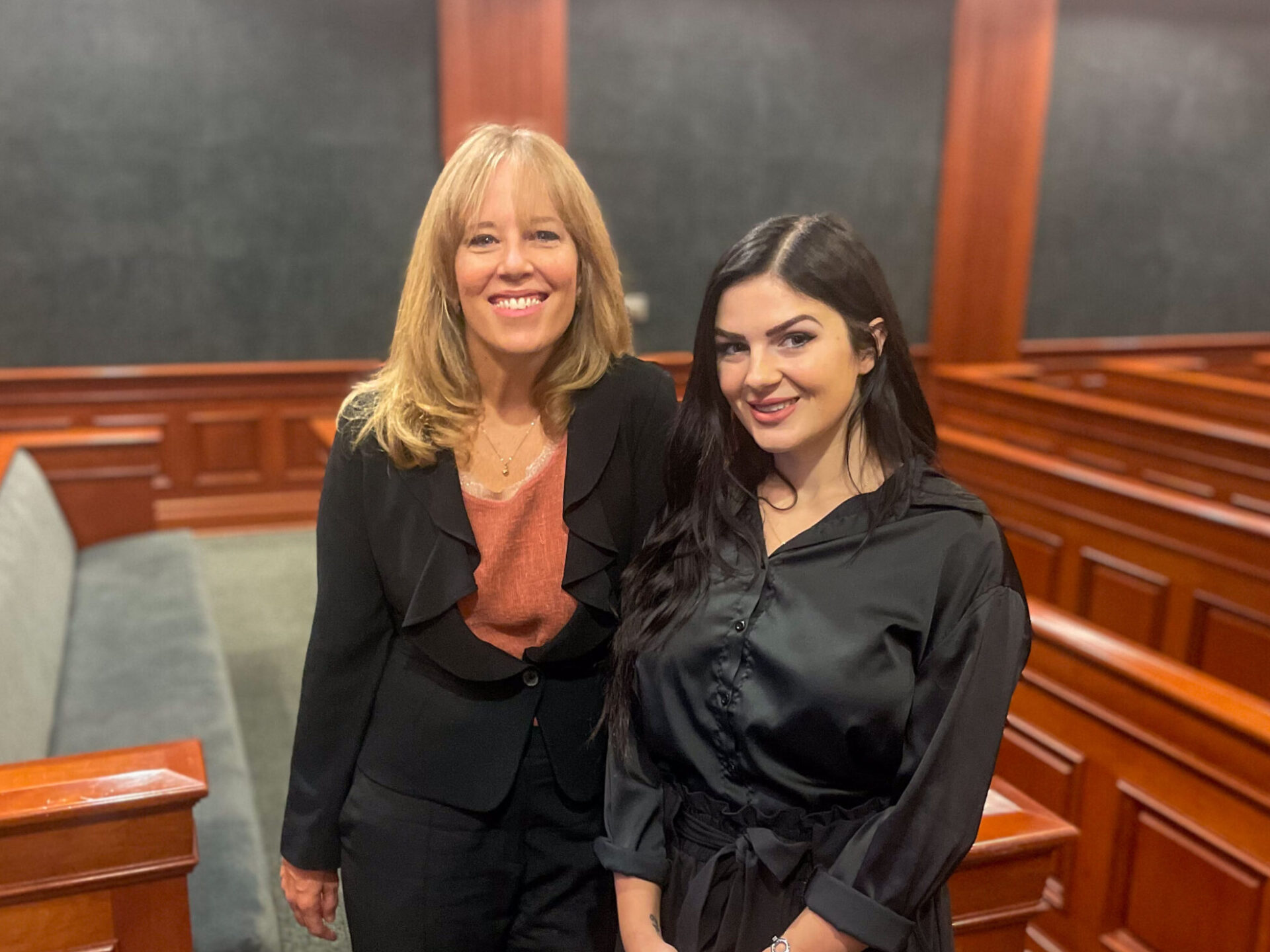 This marked the second of several IDEA cases with adjacent Title IX issues handled by the DRC, which enables 2L and 3L students to tackle complicated disability rights cases.
It's an invaluable opportunity. "The DRC experience exposed me to meticulous record review, the development of an intelligent and creative mediation strategy, and the effective preparation of experts," says Allen, who is now working in the Children's Rights Clinic and after graduation plans on opening her own trial firm in Austin with a lawyer she met while clerking. "Assisting this client allowed me to explore the intersection of multiple areas of the law, including criminal, special education, and federal anti-discrimination law," she says, calling the resilience of her youth client and his family "remarkable" and "inspiring."
Jones also points to the practical skills honed working in the DRC, including communicating with clients and advocating on their behalf at hearings and through briefs. "It has also built my confidence in myself as a future attorney and my ability to work within the legal system to produce just outcomes for those subject to discrimination in educational settings," says Jones, who will join Latham & Watkins LLP in Austin this October. "I will always remember my experience as a student in the Disability Rights Clinic as one of the most formative and rewarding of my time at Texas Law."
DRC Director and Clinical Professor Lucy Wood, who supervised the students, says thanks are owed to Andrea Marsh, director of the Mithoff Pro Bono Program, for generating interest in Title IX matters at the law school. "Students taking on Title IX cases in their 1L year under Andrea's supervision have been instrumental in helping the DRC build the capacity to address these complex special education cases that involve Title IX issues," Wood says.
The rise of Title IX claims against high schoolers with autism and other disabilities—many of whom remain in special education through the age of 22—has led to a recent focus on the tensions between Title IX and the IDEA by the School Law Section of the State Bar of Texas.
This fall, DRC has taken on four new special education matters and has also expanded its scope to handle cases in employment and ADA access.
"The students doing disability rights work in this clinic are truly amazing," says DRC Director Wood. "They work passionately to assist families that would otherwise have nowhere to turn. It is an honor to be working on school cases with these students, and I know they will do fantastic work as they move into the employment and access spaces as well."
Allen is achieving what she set out to do. "At Texas Law's Disability Rights Clinic under Professor Wood's guidance, I'm fulfilling my aspiration by enabling parents and children to navigate the complex landscape of disability rights and secure the education they deserve," she says.