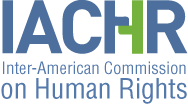 MD Anderson Postgraduate Fellowship in Transnational Law
The Institute for Transnational Law at The University of Texas School of Law has launched a new program expanding its vital work of transnational legal education by creating a fellowship program for new Texas Law J.D. graduates. This program, with funding from the MD Anderson Foundation, makes it possible for recent graduates to gain valuable work experience abroad or in the United States in the international legal, business, and public service arenas. These MD Anderson Fellows are part of an elite group of legal professionals. The one-year fellowship funds full-time work at the Inter-American Commission on Human Rights in Washington, D.C., and the fellow will receive $45,000. Spanish proficiency is strongly recommended but not required.
This year's fellowship is available only to Texas Law J.D. students graduating in May 2018 or August 2018. The fellow and sponsoring organization are required to sign agreements regarding fellowship obligations. Finalists may be interviewed.
Applications are due by Friday, April 20, 2018 at 5 pm. The fellowship recipient will be contatced by email the week of May 1st.