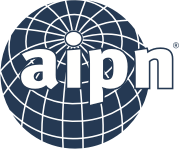 Association of International Petroleum Negotiators Student Scholarship Program
Created in 2009, the AIPN Scholarship Program awards well-qualified students in financial need who possess the potential to make a significant contribution to the field of international oil and gas negotiations. Up to 4 scholarships are awarded annually in honor of long-time member and contributor Gordon Barrows. Each scholarship is in the amount of $5,000, split $2,500 for each semester, and paid directly to the winner's university. Scholarship applications are reviewed annually by the committee. Qualified applicants may be working towards an energy, commercial or law degree, but must be attending a university that supports the AIPN by having a professor on AIPN's Education Advisory Board, which The University of Texas at Austin.
Visit the AIPN Scholarship Program for more information.