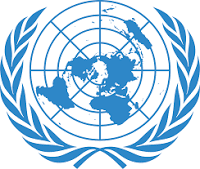 UN Documentation Research Guide on International Law
Websites & Databases
The research library contains links to other web-based resources providing international law-related materials. The library is divided into four components: resources relating to treaties; materials concerning the jurisprudence of international courts and tribunals; access to selected UN publications and repositories; and selected scholarly writings in international law.
UN Treaty Series Online
The UN Treaty Series Online is a fully searchable database containing all treaties and international agreements registered or filed and recorded by the UN Secretariat since 1945.
Official Document System (ODS)
United Nations official document system: provides full text search of documents issued since 1993; resolutions of all principal organs & Security Council plenary documents since 1946. Older documents are added regularly. Includes the Daily Journals of New York and Geneva.
United Nations Digital Library
The United Nations Digital Library (UNDL) includes UN documents, voting data, speeches, maps, and open access publications. The platform provides access to UN-produced materials in digital format and bibliographic records for print UN documents starting in 1979. System features include linked data between related documentation such as resolutions, meeting records and voting, and refining of searches by UN body, agency or type of document.
Publications
International Law Commission Yearbook
Vol. I contains the Meeting records of the ILC. Vol. II reproduces texts of major reports produced during the year, including the annual report to the General Assembly.
Repertory of Practice of United Nations Organs
Analytical studies of the decisions of the UN principal organs under each of the Articles of the Charter ; Comprehensive summary of the decisions of United Nations Organs, together with review of related material, organized by Charter Articles.
UN Juridical Yearbook
Since 1962, the Secretary-General has published, on an annual basis, a Juridical Yearbook which includes documentary materials of a legal character concerning the United Nations and related intergovernmental organizations. Coverage: 1963-2011.
UNCITRAL Yearbook
Reproduces the annual report of the Commission as well as actions and comments on it, studies and reports on major subjects, the full text of legal instruments and the records of selected meetings which took place in a given year;