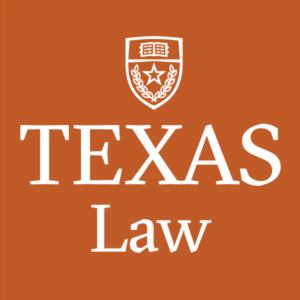 Faculty Exchange Program
The Institute for Transnational Law works in conjunction with Texas Law's Office of Graduate & International Programs to create robust exchange partnerships with leading universities around the world. These partnerships pave the way for exchange of students and faculty and promote joint research programs. Additionally, the Institute has a long-standing professorial exchange program that allows Texas Law professors short-term placement in foreign law schools and makes it possible for renowned professors from around the world to visit and teach at Texas Law. While at Texas Law, visiting professors have access to world-renowned international and comparative legal scholars from the distinguished full-time faculty at Texas Law and the Tarlton Law Library, one of the largest law libraries in the world. Please email TransnationalLaw@law.utexas.edu for more information.
2019
On October 18, 2019, Rod Wetsel, a recognized energy leader, taught a master class on wind energy at The University of Texas School of Law. Wetsel, an adjunct professor at Texas Tech University School of Law, discussed wind energy lease agreements with law students. His talk focused on the following topics: Form of Agreement/Use of Option, The Scope of the Property Subject to the Wind Energy Land Agreement (The Interests at Issue and Potential Resolutions), Purpose of Agreement and Use of Property (What Facilities Go on Whose Lands?, Landowners' Continued Use of the Property, and Shared Use of Site Resources), Term, Payments (Lump Sum Payment and Periodic Payments), Additional Considerations (Severance of Wind Rights/Income Stream, Federal and State Reporting Requirements, and Issues Raised by Multiple Owners/Severed Rights), Co Location (Shared Facilities, Storage, and Combined Wind/Solar Agreements). The master class was was part of a two-part Wind Law Series that included a tour of the Sweetwater Wind Farm on September 28, 2019. Both events were funded with generous support from the Rocky Mountain Mineral Law Foundation.
On April 11, 2019, the Institute for Transnational Law, in collaboration with the  Strauss Center for International Security and Law and the Texas International Law Journal, sponsored  a lecture on the different dimensions (law, ethics, politics) involved in justifying the use of force in international affairs by Dr. Dennis Schmidt. Dr. Schmidt is a Lecturer in International Relations at Swansea University and a Fellow at the London School of Economics, working on ethics and politics of international law and institutions. He has been awarded a 2019 Texas Collaboration Fund Award for joint research on international criminal law institutions with The University of Texas at Austin and Rice University.
On March 27-28, 2019, Professor David Sokolow, Distinguished Senior Lecturer at Texas Law, gave lectures in English on contracts to law students at the Universidad Torcuato Di Tella and the Universidad de San Andres in Buenos Aires. At the Law School, Professor Sokolow teaches Contracts and Business Associations. A five-time winner of the Teacher-of-the-Year Award, Professor Sokolow clerked for the Honorable Thomas Gibbs Gee of the US Fifth Circuit Court of Appeals, and practiced Entertainment Law at Paul, Weiss, Rifkind, Wharton & Garrison in New York, before joining the Texas Law faculty in 1981. Professor Sokolow teaches one course developed specifically for foreign LL.M. students – Contracts for Foreign Lawyers. This course introduces foreign lawyers in the LL.M. Program to the common law of contracts. It covers the methods by which rights and duties of promissory and quasi-promissory origin are created, transferred, limited, discharged, breached, and enforced.
2018
In November 2018, Professor Lauren Fielder, who serves as Director of the Institute for Transnational Law, delivered a series of lectures on the internationalization of constitutional law at Kuwait International Law School. Professor Fielder looked at major trends in the internationalization of constitutional law, including the incorporation of human rights treaties into constitutions. She argued that many national constitutions regulate a country's relations with international law and international organizations through ample references to regional or global standards. She also looked at problems of law, policy, and practice relevant to the internalization of minority rights.
2017
In April 2017, the Institute for Transnational Law and the Kay Bailey Hutchison Center for Energy, Law, and Business at The University of Texas at Austin cosponsored a distinguished lecture by Prof. Dr. Daniel Girsberger, Professor of Swiss and Private International Law, Business Law, Procedural Law and Comparative Law, Chairman of the University's Center for Conflict Resolution (CCR) at the Law Faculty of the University of Lucerne. Prof. Dr. Girsberger gave a lecture on international arbitration with a special focus on European institutions.